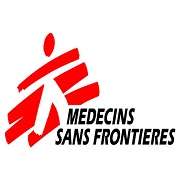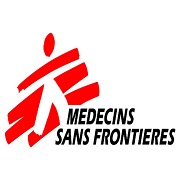 Medecins Sans Frontières is a private, not-for-profit international humanitarian organization dedicated to providing medical assistance to populations in distress, without discrimination and regardless of race, religion, creed or political affiliation.
The French Section of Médecins Sans Frontières is currently recruiting to fill the position below:
Job Title: Obstetrician Gynaecologist
Location: Jahun, Jigawa
Contract: 208 working hours per month with roster flexibility
Main Purpose
Implement gynecological and obstetrician procedures, performing any other prior treatment required, during or immediately after a woman has given birth in order to improve women's reproductive health and to reduce pregnancy, delivery and neonatology risks.
This will be done in accordance with MSF policies, protocols and universal hygiene standards and in multidisciplinary collaboration with other medical doctors and midwife services,
Job Description
Provide health care related to gynecology and obstetrics to patients, including prevention, diagnosis and treatment.
Ensure the implementation of MSF clinical policies, tools, guidelines and protocols related to gynecology and obstetrics in order to minimize clinical risk and to extend best reproductive practices.
In collaboration with other medical colleagues, carry out the collection of quantitative gynecological data and ensure exhaustive use of management tools in order to improve gynecological results and to share knowledge among other field specialists.
Plan and supervise the HR associated processes (recruitment, training, performance evaluation, development and internal/external communication) of the gynecological staff in order to ensure both an efficient sizing and the amount of knowledge required, to improve people's capabilities and their active participation in influencing the targeted population using preventive practices. This will be done in close coordination with the HR department.
Supervise the maintenance and running of the gynecological equipment and drug consumption, preparing new orders when required and ensuring its rational use as well as that pharmacy stock levels are permanently updated and available. This will be done in cooperation with the pharmacist and logistic staff, the management,
Requirements
Educational Qualification:
Essential: Gynecology specialist diploma
Experience:
Essential at least 2 year certified work experience in Gynecology
Desirable previous experience with MSF or other NGO's in developing countries
Languages:
Essential mission language; local working language would be an asset
Knowledge:
Essential computer literacy (Word, Excel)
Competencies:
Results,Teamwork, Flexibility, Commitment,  Stress management.
Application Closing Date
10th July, 2022.
How to Apply
Interested and qualified candidates should:
Click here to apply online
Note
Only successful applicants will be called for the next steps and are obligated to disclose any information about family member(s) currently in the employ of MSF-France in any location.
No monetary transactions, neither demands of favours in kind, nor other types of favouritism will be tolerated in the MSF recruitment process.
MSF reserves the right to refuse hiring a candidate having benefitted from any such acts. All illicit demands may be pursued through the judicial system.
MSF is an equal opportunity employer and encourages any Nigerian citizen to apply irrespective of race, gender, religion, creed, political affiliation.