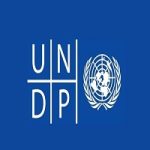 Closing date: Friday, 5 May 2023
Job Identification : 9230
Locations : Kuala Lumpur, Malaysia
Posting Date : 05/02/2023, 03:14 AM
Apply Before : 05/06/2023, 03:14 AM
Job Schedule : Full time
Agency : UNDP
Grade : NOB
Vacancy Type : Fixed Term
Practice Area : Management
Bureau : Bureau for Management Services
Contract Duration : 2 Year with Possibility for extension
Education & Work Experience : Master's Degree – 2 year(s) experience OR Bachelor's Degree – 4 year(s) experience
Other Criteria : Relevant experience in a global helpdesk environment
Required Languages : English
Vacancy Timeline
2 Weeks
Mobility required/no mobility
no mobility required
Job Description
Background
The United Nations Development Programme is the global development network of the United Nations system that is on the ground in 177 countries, with its Headquarters in New York, USA. The Bureau for Management Services (BMS) is a central Bureau tasked with the development of corporate strategies, policies, tools and systems in key cross-cutting management areas. Drawing on sound analytics and a risk-management approach, BMS supports the achievement of development results through management advice, innovative business solutions, and other corporate services in line with international best practices and evolving needs and expectations of development partners. BMS also ensures policy adherence in operations management within UN Rules & Regulations, safeguarding UNDP's accountability vis-à-vis Member States and other stakeholders.
UNDP is an operational backbone to the UN system: providing payroll, financial transactions, common premises, treasury investment, procurement, legal services to UN agencies. UNDP provides IT support for 13 UN entities with 40,000 United Nations and external users of the UNDP's ERP system, as well as information and communication technology (ICT) and application solutions for the United Nations field presence. To support the UNDP Digital Strategy and enable the digital transformation of the organization, the Office of Information & Technology Management (ITM) is tasked with developing and operating the enabling corporate technology platforms and providing related services that power the digital transformation including: (1) advice, administration and acceleration services to promote delivery of maximum business value of each platform; (2) a global service desk operation; (3) and outreach services to promote knowledge sharing and effective, agile planning and governance of technology development and utilization.
Within the Information and Technology management (ITM) office is the Global Support and Capacity Building unit that has the basic mandate of providing a single point of contact to manage client support, service requests and incidents related to the organization's corporate applications including Enterprise Resource Planning systems, Content Management systems and other collaboration tools. The Customer Management Center (CMC) is one of two units in the Global Support and Capacity Building unit (GSCB).
Position Purpose
The successful candidate will join the unit in supporting the global user community as well as identifying evolving user support needs for the corporate applications and tools identified. The incumbent will work closely with various UNDP units in support of the applications/tools and functions. The incumbent is responsible for providing logical recommendations based on standard operating procedures (SOP), UNDP guidelines and corporate applications that have direct impact on the operational effectiveness of the service desk in carrying out client/user support and other corporate functions. The incumbent is also expected to make informed decisions on specific-trouble-shooting details following careful analysis of cases using our official ticketing system and ensure timely coordination with other members of the team, with other partners should a business decision is required.
As a member of GSCB, the incumbent is required to participate in activities related to the user education and adoption, creation of knowledge articles and maintain its relevance to support end users and incident resolution.
Duties and Responsibilities
1. Ensure reliable and efficient incident identification and resolution.
 To provide Tier-2 level analysis and resolution in areas of UNDP IT applications and platforms, IT infrastructure, Microsoft collaboration tools using the ITSM.
 To provide Tier-1 support on complex cases and to follow-up issues to different support teams if needed.
 To document Frequently Asked Questions (FAQs) and lessons learned.
 To identify/spot user trends and issues and escalate these to appropriate teams including United Nations International Computing Center (UNICC) and Production Support team.
2. Participate in system enhancements and end-user training.
 To participate in the testing of new ERP modules and system enhancements, corporate applications including collaboration tools providing feedback to developers, track leaders and business focal points.
 To develop and to customize training to be delivered to the user community at various levels of complexity and to serve as a resource person for corporate training activities whenever required.
3. Provide support for corporate assistance and improvement.
 To provide emergency support assistance or facilitation in operations for country offices at times of crisis or lack of capacity.
 To advise on the development and support of new functionalities, as well as enhancements to existing corporate applications including collaboration tools.
 To provide quality information or solutions for the unit's FAQ site as part of the unit's e-support strategies.
 To perform other helpdesk duties and responsibilities as required by the Global Service Desk Chief.
4. Participate in knowledge management process.
 To create knowledge article for new rollouts/features for user community and incident resolution.
 To create quality content or knowledge articles based on incident's finding to strengthen internal GSCB capacity to support.
 To provide support in improving, updating knowledge articles based on user's feedback ensuring content is relevant and up to date.
Core Competencies
Achieve Results: LEVEL 1: Plans and monitors own work, pays attention to details, delivers quality work by deadline.
Think Innovatively: LEVEL 1: Open to creative ideas/known risks, is pragmatic problem solver, makes improvements.
Learn Continuously: LEVEL 1: Open minded and curious, shares knowledge, learns from mistakes, asks for feedback.
Adapt with Agility: LEVEL 1: Adapts to change, constructively handles ambiguity/uncertainty, is flexible.
Engage and Partner: LEVEL 1: Demonstrates compassion/understanding towards others, forms positive relationships.
Enable Diversity and Inclusion: LEVEL 1: Appreciate/respect differences, aware of unconscious bias, confront discrimination.
People Management
UNDP People Management Competencies can be found in the dedicated site.
Cross-Functional & Technical competencies
Thematic Area
Name
Definition
Business Direction & Strategy
System Thinking
Ability to use objective problem analysis and judgement to understand how interrelated elements coexist within an overall process or system, and to consider how altering one element can impact on other parts of the system
Business Development
Knowledge Generation
Ability to research and turn information into useful knowledge, relevant for content, or responsive to a stated need
Business Development
Knowledge Facilitation
Ability to animate individuals and communities of contributors to participate and share, particularly externally
Business Management
Digital Awareness and Literacy
Ability and inclination to rapidly adopt new technologies, either through skillfully grasping their usage or through understanding their impact and empowering others to use them as needed
Business Management
Customer Satisfaction/ Client Management
Ability to respond timely and appropriately with a sense of urgency, provide consistent solutions, and deliver timely and quality results and/or solutions to fulfil and understand the real customers' needs.
Provide inputs to the development of customer service strategy.
Look for ways to add value beyond clients' immediate requests.
Ability to anticipate client's upcoming needs and concerns.
Information Management & Technology
User Experience and business analyst
Capacity to translate efficiently users needs in IT requirements around human-centred design principles. Knowledge of Oracle Cloud, ServiceNow, SalesForce.com, and Microsoft product an asset
Required Skills and Experience
Education:
 Master's Degree in Management, Business and/or ICT related area or Bachelor's degree in Management, Business and/or ICT related area with 2 additional years of experience could be considered in lieu of Master´s degree.
Experience:
 With Master´s Degree a minimum of 2 years of relevant experience in a global helpdesk environment or 4 years with Bachelor's Degree.
 Hands-on experience in Oracle Cloud, Service Now, Salesforce is a plus.
 Strong knowledge of UNDP Financials and Project Management knowledge highly desirable.
 Familiarity with SharePoint and Microsoft collaboration tools.
 Proven track record of working and contributing positively to a team environment.
 ITIL Basic Foundation is a plus.
 Excellent oral and written communication skills in English, knowledge of other UN Language is a valuable asset.