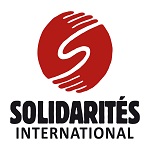 Desired start date: 20/10/2022 Duration of the mission: 12 months Location: Maiduguri, Nigeria
SI is present in North-East Nigeria since 2016 and is currently operating in 4 bases across Borno State (Maiduguri, Monguno, Ngala, Dikwa) with outreach capacities across all BAY (Borno, Yobe and Adamawa) States through its emergency component. Current coordination is based in Maiduguri while a representation office is set up in Abuja. In 2020, SI opened a base in Zamfara State to start Emergency Response in North West where the security and humanitarian situation has been deteriorating in the past few years. Security and humanitarian situation in both North East and North West as well as epidemic outbreaks continue to affect millions of live in those areas.
SI is responding to the humanitarian needs of displaced populations and host communities through Wash, Shelter & NFI, FSL (Food Security and Livelihood) and Emergency/Rapid Response activities. In order to promote an integrated approach, SI is also lead partner of a consortium with INTERSOS implementing CCCM and protection activities.
The annual budget of the mission is between 8 and 9M EUR 2022 and the mission has potential for development in its current area of intervention as well as in the North Western part of Nigeria where limited actors are currently present. Advocacy towards donors is ongoing while presidential elections will be held in 2023, creating lot of expectations from the population and the international community.
The mission is composed with approximately 18 international and 200 national personals. Position is based in Maiduguri with limited to no access to the deep-field implementing bases.
ABOUT THE JOB
General objectives
As part of the coordination team, reporting to the Country Director, and working closely with the program and support departments at coordination level, as well as the base teams, the Grants Coordinator is the mission's focal point on ensuring proposals development, partners coordination and accountability to donors. Specifically, he/she is in charge of:
Leading the planning, development and consolidation of timely and high quality proposals for submission to donors
Coordination the proposal development phase with implementing partners
Monitoring compliance with donor procedures throughout the proposal development phase
Coordination and strategic orientation, relevance and operational quality / operations monitoring, security management, HR management, representation, internal/external communication.
The mission is searching for an experienced Grants & Partnerships Coordinator to become a part of the coordination team under the supervision of the CD and working closely with the DCD Programs and the support departments at coordination level, as well as the base teams. The ideal candidate is a good task manager, knows how to set the priorities, is pragmatic, solution-oriented and a pro-active communicator due to the specific transversality of the position. The candidate should have excellent English-writing and analytical skills.
He/she will be line managing one reporting officer (expat).
Priorities for the 2/3 first months
Strengthening the Grants and Partnership Department (Grants & Partnership Coordinator and Reporting & Communication officer) with the support of the Deputy Country Director for Programs and Country Director; clarifying its role and positioning within the coordination team
Ease the communication among the coordination and bases teams related to his / her scope of responsibilities
Taking a significant leadership in the next round of project proposal writing as well as in donor reporting.
Consolidating donor and partner mapping and designing the first draft of funding strategy (with both DCD-P and CD)
Assist the CD in donor engagement planning and follow-up
Diploma/education:
University degree in related sector (international relations, development studies, media-communication or related).
Previous experience:
At least 2 years of relevant experience in grant management in humanitarian contexts;
Previous successful experience developing projects and writing proposals to humanitarian donors;
Knowledge of main donor regulations and priorities, particularly ECHO, BHA, OCHA;
Experience in supporting emergency responses in a tense security context and remote setting;
Experience in Nigeria or Sahelian belt is an asset.
Skills:
Excellent analytical and writing skills;
Excellent communication;
Excellent abilities to coordinate with people of different sectors/departments;
Detail oriented, organized, and able to manage competing urgent requests and priorities;
Flexible and able to handle pressure well;
Full English proficiency is mandatory;
Proficiency in French will be considered as an advantage
SI WILL OFFER YOU
A salaried post: According to experience, starting from 2400 euros gross per month (+ 10% annual leave allowance paid monthly) and a monthly Per Diem
SOLIDARITÉS INTERNATIONAL also covers accommodation costs and travel expenses between the expatriate's country of origin and the place of assignment.
Social and medical cover: Expatriates benefit from an insurance package which reimburses all healthcare expenses (including medical and surgical expenses, dental care and ophthalmological expenses, repatriation) and a welfare system including war risks. Essential vaccination and antimalarial treatment costs are refunded.
APPLICATION PROCESS
Does this description fit you? Please send us your CV and Cover letter in English. CV only applications will not be considered.
NB: The vacancy may close before the deadline. Thank you for your comprehension
For further information about SOLIDARITÉS INTERNATIONAL, please consult our website: http://www.solidarites.org/en/
How to apply