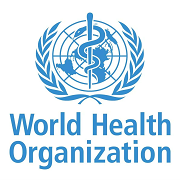 1. Background and Justification
*Purpose of the Position
The National Professional Officer will be accountable and responsible for all programme activities in the country office in the field of Noncommunicable diseases and mental health (NMH).
2. Job Description
*Objectives of the Programme and of the immediate Strategic Objective
The objective of WHO Somalia country office programme is to reduce mortality and morbidity through increasing access to quality health care services. The main focus of the programme will be on strengthening the health system in country and supporting the health sector recovery and transition.
*Organizational context
(Describe the individual role of incumbent within the team, focusing on work environment within and outside the organization)
Under the direct supervision of the Health Policy Advisor and the overall guidance of Head of the WHO Country Office (HWCO) for Somalia the incumbent will have a key role in health coordination and health sector recovery/strengthening in ……..
*Summary of Assigned Duties
(Describe what the incumbent has to do to achieve main objectives; include main achievements expected)
The incumbent will perform the following duties:
Provide technical advice to NMH related national health staff with regards to ensure that NMH activities are implemented in accordance with WHO policy and internationally recognized standards.
Coordinate workshops, seminars and meetings for all NMH related program at the national level
Coordinate with the local NMH managers from the zone to ensure the quality of training programs at local and zonal level to maximise the health staff skills.
Manage the logistics and storage of the supplies needed in the delivery of NCD prevention and control and mental health services in collaboration with medical storekeeper and logistic staff.
Provide quarterly situation reports on progress, achievements and constraints.
Identify opportunities for potential partnerships at local level for NMH program support with UN agencies, international and national NGOs.
Constantly monitor NMH needs in the zone and propose appropriate action in collaboration with UN agencies, International and National NGOs in order to achieve NMH objectives.
3. Recruitment Profile
Competencies: Generic
Describe the core, management or leadership competencies required
(See WHO competency model – list in order of priority, commencing with the most important ones.)
Teamwork *
Respecting and promoting individual and cultural differences*
Communication *
Producing results
Functional Knowledge and Skills
Thorough knowledge of principles and programs of NMH and its management
Sound skills in working with local community in particular rural level in setting priorities and development of action plans
Proven skills in setting up of health priority programs in complex emergency situations and difficult circumstances primarily focusing on NCDs and mental health
Ability to prioritize, organize, manage and adapt management style according to needs
Ability to work under pressure
*Describe the essential knowledge and the skills specific to the position
Education Qualifications
*Essential
University degree in medicine or public health.
Desirable
Masters' degree in public health
Experience
*Essential
• At least 2 year of relevant experience in NCD prevention and management and mental health.
• Experience in working with local community and National authorities.
Desirable
Work experience with UN system or international non-governmental organizations. Experience in developing countries.
4. Use of Language Skills
Languages

Excellent knowledge of English/French and local language.

Other Skills (e.g. IT)

Proficiency in Microsoft Office
How to apply
Your application should be sent to the below email address, please indicate the title of the position you have applied in the email subject by close of business Tuesday 16 February 2023. It should include a cover letter & a detailed CV (as one document in PDF format) with your contact details.
Only shortlisted candidates will be contacted.