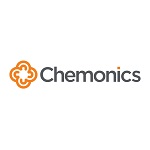 Position Title: NiSRN Associate|
Location: Abuja, Nigeria
This scope of work (SOW) sets forth the services to be provided by the NiSRN Associate to SAII Associates Ltd/Gte, an associate company of Chemonics International Inc. in the implementation of the USAID Global Health Supply Chain – Procurement and Supply Management (GHSC-PSM) in Nigeria.
Background: The purpose of the USAID Global Health Supply Chain Program–Procurement and Supply Management single award IDIQ contract is to ensure uninterrupted supplies of health commodities to prevent suffering, save lives, and create a brighter future for families around the world. The IDIQ has four task orders that directly support the U.S. President's Emergency Plan for AIDS Relief (PEPFAR), the President's Malaria Initiative (PMI), and USAID's family planning and reproductive health program. GHSC-PSM provides health commodity procurement services and systems-strengthening technical assistance that address all elements of a comprehensive supply chain, including sample referral services. All four task orders are implemented in Nigeria.
The NiSRN Associate will facilitate communication and coordination of NISRN PODs and Invoice review as collated from GHSC-PSM state LLPOs and NiSRN 3PL vendors in support of GHSC-PSM sample referral mandate.
Principal Duties and Responsibilities (Essential Functions)
•Provide both qualitative and quantitative review of PODs after monthly submission of invoices by 3PLs.
•Review and reconcile PODs against quantities allocated with quantities actually delivered on in the final, approved, and validated list.
•Cross-check if invoice amount agrees with rates stipulated in the 3PL's subcontract, and the number of site deliveries made by the transport 3PL corresponds to the PODs in order to ascertain bill submitted for payment.
•Review PODs and invoice templates for reconciliation purpose to identify quantitative variances and qualitative non-conformances (before final 3PL monthly invoice submission).
•Monitor if discrepancy occurs or any performance issues is observed before invoice is approved for payment.
•Notify the supervising officer when invoices exceed expected submission dates.
•Sort out reviewed invoices submitted to NISRN for technical review.
•Scan and upload all PODs, invoices and all relevant payment documents to SharePoint – NISRN file.
•Follow up with the finance team on submitted invoices sent to finance department for payment.
•Review POD versus NIMS templates submitted by the state LLPOs to ascertain level of concurrence.
•Perform other tasks as directed by NISRN Logistics Manager
•Maintain a good knowledge and understanding of all office rules and procedures as set forth in the field office policy manual.
•Support achievement of the overall project goals as required to ensure project performance.
Job Qualifications
•Bachelor's degree in Health-related field; a Medical Laboratory Scientist qualification preferred, with current practicing license.
•At least 2 years' postgraduate working experience in the medical laboratory landscape
•Competent in the use of MS Word and MS Excel.
•Experience working on a USAID or donor-funded project required
•Fluency in English is required
Supervision
The NiSRN Associate will report to the NiSRN Logistics Manager.
Working Conditions/Duration of Assignment
This is a long-term position for the life of the contract based in Abuja, Nigeria.
How to apply
Interested and qualified Candidates should click on the link below to apply:
Kindly note that only shortlisted candidates will be contacted.