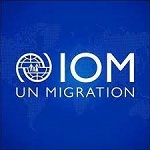 Job Description
Position Title: National HR Officer (HR Administration)
Job classification: NO-A
Duty station: Manila (Global) Administrative Centre (MAC)
Type of Appointment: Fixed term, one year with possibility of extension
Salary: Php 1,195,132 per annum net of taxes
Context
The Human Resources Administration Unit (HRAU), located in the Manila Human Resources Operations and Administrative Services (MHRO), is responsible for providing the full range of personnel support services pertaining to administration of contracts, benefits, and entitlements to IOM staff in the Professional category and General Service staff in Switzerland.
Under the overall supervision of the Chief, MHRO, and the direct supervision of the Head, HRAU, the successful candidate will act as the Team Leader of HR administration for a specific region / area of responsibility and oversee the accurate and timely processing of all HR actions within the region / area of responsibility.
Core Functions / Responsibilities
Coordinate and monitor the HR administration functions in accordance with the organisation's policies, regulations and rules.
Provide advice and guidance on the interpretation and application of HR policies, regulations, and rules.
Review and approve HR actions as defined in the HRAU Transaction Approval Matrix; ensure compliance with established procedures and SOPs.
Act as second level support and assist with resolution of complex cases escalated from HR Specialists and HR Assistants.
Ensure service level agreements and key performance indicators are met for transaction processing; ensure quality control and quality assurance is implemented within the area of responsibility. If required, process HR actions related to contract management and administration of entitlements and benefits in the Organisation's Enterprise Resource Planning (ERP) system.
Supervise the day-to-day work of HR Specialists and HR Assistants, including completion of the Staff Evaluation System (SES).
Provide coaching, guidance, mentoring, and training to increase the capacity of staff members in HRAU.
Contribute to the preparation of reports pertaining to HR administration.
Review and recommend process improvements to current HR procedures within the unit.
Support the implementation and enhancement of the HR component of the Organisation's ERP system.
Reinforce the standard of conduct and respectful working environment, as well as promote commitment to maintaining mutual respect, safety, and tolerance in the workplace.
Perform other related duties as may be assigned.
Education
Bachelor's degree in Human Resources, Business Administration, Psychology or related field with two years of relevant professional experience; or,
Master's degree in above or related field.
Experience
Experience in Human Resources Management and personnel administration.
Experience using an ERP system.
Experience in an international organization, non-government or government organisation in a multi-cultural setting is an advantage.
Supervisory experience is desirable.
Proficient in Microsoft Office applications e.g. Word, Excel, PowerPoint and Outlook.
Knowledge of IOM/UN HR procedures and rules is an asset.
Knowledge of SAP highly desirable.
How to apply
Interested candidates are invited to submit their applications by 10 February 2023 at the latest, referring to this advertisement.
For further information, please refer to: https://careersph.iom.int/vacancies/vn-014-0152023-vn-014-0152023-national-hr-officer-hr-administration-2-vacancies-no-manila
In order for an application to be considered valid, IOM only accepts online profiles duly completed.
IOM welcomes applicants from qualified individuals, irrespective of their race, religion, skin, color, nationality, age, disability status, ancestry, sex, sexual orientation, gender identity or expression, marital status, family structure, mental health status, or any other characteristic.
Only shortlisted candidates will be contacted.