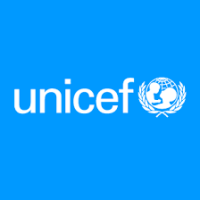 JOB DESCRIPTION
UNICEF;  works in some of the world's toughest places, to reach the world's most disadvantaged children. To save their lives. To defend their rights. To help them fulfill their potential.
Across 190 countries and territories, we work for every child, everywhere, every day, to build a better world for everyone.
And we never give up.
For every child, Protection
Background
It is estimated that, globally, 736 million women – almost one in three – have been subjected to physical and/or sexual intimate partner violence, non-partner sexual violence, or both at least once in their life (30 percent of women aged 15 and older). This figure does not include sexual harassment.
Violence against women and girls is both a cause and consequence of gender inequality. It can take many forms, including domestic violence; sexual violence, including sexual harassment or rape; human trafficking. female genital mutilation; child marriage; or online and ICT-facilitated violence, e.g., cyber-bullying or doxing. Violence affects women and girls throughout their life cycle, irrespective of income levels or their social status. VAWG also has a ripple effect for families, communities, wider society and the economy. For example, lost employment and productivity (work and school), impede long-term economic growth. If unaddressed, VAWG has serious cost implications and consequences for poverty reduction and development, including hampering efforts to achieve the SDGs and the 2030 sustainable development agenda.
UNICEF continues to support the government of Ghana in its effort to promote equal rights of women, girls and boys and to support their full participation in the political, social and economic development of their communities. This is done within the broader frame of gender equality in accordance with the Convention on the Rights of the Child (CRC) and the Convention on the Elimination of All Forms of Discrimination against Women (CEDAW) as an important key document underpinning the organization's mandate and mission. Ending abuse and violence, including sexual and gender-based violence is a key priority for SDG goal 16.2 (End abuse, exploitation, trafficking and all forms of violence against and torture of children), and aligns to several priorities and frameworks, including: UNICEF Strategic Plan, 2022-2025, in particular Goal Area 3, which aims at protecting every child from violence, exploitation, abuse, neglect and harmful practices. UNICEF Ghana Country Office Biannual Work Plan (2023 – 2024), has specific indicator dedicated to ensuring that girls and boys who have experienced violence, exploitation, abuse, and neglect are reached by health, social work, or justice/law enforcement services.
It is widely acknowledged that child sexual abuse occurs more often than reported. Yet when reported, there are instances where the cases are no longer pursued. To this end, UNICEF supported the Judicial Service to undertake an assessment of Sexual Abuse Cases Before the Gender-Based Violence Courts and other Circuit Courts in Ghana" to audit the level of attrition and the underpinning factors that contribute to the phenomenon, provide the much-needed understanding of the gap between policy and practice and strengthening child protection mechanisms to improve access to justice to women and children.
To combat this epidemic of violence against women and girls and improve their access to justice, it is necessary to provide survivors and persons at risk of Gender Based Violence with quality and timely access to comprehensive multi-sectoral services such as psychological/psychosocial support services, health care services, as well as police and justice response services. Increasing the quality and accessibility of these services is essential in mitigating the consequences of violence including the effect violence has on the wellbeing, health, and safety of survivors, breaking the cycles of violence women and girls face, assisting in their recovery, bringing perpetrators to justice and empowering women and girls by enhancing capacity for handling of victims and providing survivors the requisite information needed to help them participate in the justice process.
Purpose of the Assignment
UNICEF Ghana together with Judicial Service, DOVVSU and Social welfare are looking to engage the services of a highly skilled and experienced consultant to develop a manual or guidelines for professionals working within the justice and social services for children and women who are survivors. The manual will include an aspect exclusively intended to guide survivors from the point of contact with the Police, through to the judicial process.
Work Assignment
Conduct desk review of the available resources and most recent efforts in this area performed by other relevant actors. Organize consultations with key informants and submit an inception report detailing brief summary of key findings.
Based on task one, develop a comprehensive training package (workshop materials and training modules on victim support), including additional references, technical explanations, further reading suggestions, sources, and written guidance. The manual should be tailored to suit Judicial Service, DOVVSU, and Social welfare.
Based on task one, develop a comprehensive information package for victims and survivors of sexual and gender-based violence. The information package should be threefold. One for victims who come to the Police (DOVVSU)as a first point of contact with clear information as to what processes they will go through the second for victims before the courts with content relevant to the judicial process and the third for victims in contact with social development workers. (the same information can be used by the Guidance and Counselling section in schools).
Hold stakeholder consultations to solicit input into the training manuals and incorporate feedback.
Conduct initial training for key and relevant stakeholders using the manuals. Use the training to test the victim information package as well.
Finalise training manuals and information packages for onward submission.
Kindly refer to this TOR for details on the assignment. Victims support TOR -final.pdf
To qualify as an advocate for every child you will have…
Must hold a master's degree in law or related field.
At least five years of professional experience in undertaking case audits or similar assignment
Demonstrated experience in working with government partners and other stakeholders in public sector development programs, especially in capacity development.
Demonstrate knowledge of the formal legal system
Demonstrate excellent interpersonal and professional skills in interacting with government and development partners;
High-level written and oral communication skills in English
Must be result-oriented, a team player, exhibiting high levels of enthusiasm
Skills in facilitation of stakeholder engagements/workshops;
Evidence of having undertaken similar assignments
Kindly provide your financial proposal as per the deliverables by completing the attached Work Assignments Overview Template for Financial proposal.docx
For every Child, you demonstrate…
UNICEF's values of Care, Respect, Integrity, Trust, Accountability, and Sustainability (CRITAS).
To view our competency framework, please visit  here.
UNICEF is here to serve the world's most disadvantaged children and our global workforce must reflect the diversity of those children. The UNICEF family is committed to include everyone, irrespective of their race/ethnicity, age, disability, gender identity, sexual orientation, religion, nationality, socio-economic background, or any other personal characteristic.
UNICEF offers reasonable accommodation for consultants/individual contractors with disabilities. This may include, for example, accessible software, travel assistance for missions or personal attendants. We encourage you to disclose your disability during your application in case you need reasonable accommodation during the selection process and afterwards in your assignment.
UNICEF has a zero-tolerance policy on conduct that is incompatible with the aims and objectives of the United Nations and UNICEF, including sexual exploitation and abuse, sexual harassment, abuse of authority and discrimination. UNICEF also adheres to strict child safeguarding principles. All selected candidates will be expected to adhere to these standards and principles and will therefore undergo rigorous reference and background checks. Background checks will include the verification of academic credential(s) and employment history. Selected candidates may be required to provide additional information to conduct a background check.
Remarks: 
Only shortlisted candidates will be contacted and advance to the next stage of the selection process.
Individuals engaged under a consultancy or individual contract will not be considered "staff members" under the Staff Regulations and Rules of the United Nations and UNICEF's policies and procedures, and will not be entitled to benefits provided therein (such as leave entitlements and medical insurance coverage). Their conditions of service will be governed by their contract and the General Conditions of Contracts for the Services of Consultants and Individual Contractors. Consultants and individual contractors are responsible for determining their tax liabilities and for the payment of any taxes and/or duties, in accordance with local or other applicable laws.
The selected candidate is solely responsible to ensure that the visa (applicable) and health insurance required to perform the duties of the contract are valid for the entire period of the contract. Selected candidates are subject to confirmation of fully-vaccinated status against SARS-CoV-2 (Covid-19) with a World Health Organization (WHO)-endorsed vaccine, which must be met prior to taking up the assignment. It does not apply to consultants who will work remotely and are not expected to work on or visit UNICEF premises, programme delivery locations or directly interact with communities UNICEF works with, nor to travel to perform functions for UNICEF for the duration of their consultancy contracts.