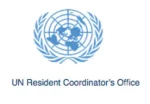 Closing date: Monday, 13 March 2023
Posting Title: National Consultant to write human impact/success stories
Department/Office: Resident Coordinator System
Duty Station: KISHINEV
Posting Period: 01 March 2023 – 13 March 2023
Job Opening Number: 23-Resident Coordinator System-203258-Consultant
United Nations Core Values: Integrity, Professionalism, Respect for Diversity
Result of Service1. Develop 2 human impact story deadline – 30 March 2. Develop 3 human impact story deadline – 10 May The stories developed by the consultant shall be the property of the RCO.
Work LocationChisinau Please note that this is a local recruitment for a national consultant based in the Republic of Moldova.
Expected durationMarch-May 2023
Duties andResponsibilities
The position is located in the United Nations Resident Coordinator's Office (RCO) in Moldova. The RCO is responsible for the overall coordination of the activities of the United Nations Country Team (UNCT), which comprises all the UN agencies working on development activities in Moldova. United Nations Moldova work closely with national implementing partners to advance the 2030 Agenda on Sustainable Development Goals. To advance progress on the 2030 Agenda at the country level, the UNCT and national partners implement jointly different activities. The RCO is now looking to contract a Consultant to develop up to 5 human impact/success stories to highlight the development results achieved by UNCT with the support and coordination from RCO. The Consultant is expected to work closely with the RCO Communication and Advocacy to perform the tasks assigned. The objective of this assignment is to develop/write in Romanian or English up to 5 human impact/success stories to highlight the development results achieved by UNCT with the coordination and support from RCO. Under the guidance of the Communication and Advocacy Officer of RCO and with the support from RCO, the consultant will have the following responsibilities: 1. Meet and interview the heroes/parties involved in human impact/success story 2. Study necessary documents to understand the background of the story/result achieved 3. Write the story (1 page each maximum) 4. Adjust/Complete the story as requested and have it approved by RCO
Qualifications/special skillsBachelor's degree in Journalism, Communications, Public Relations or other related area is required . Minimum 3 years of professional experience in writing stories with human impact showcasing the results achieved by the organization is required ; Good knowledge of the 2030 Agenda for Sustainable Development and the SDGs, and familiarity with their implementation at the country level is required ; Good knowledge of the socio-economic situation of the country is required.
LanguagesFluent written and oral of Romanian language is required. Working knowledge of English and Russian are required.
Additional InformationTo apply for this job the candidate must submit his/her CV and at least 5 stories (links or attached) written by him/her. Short-listed candidates will be contacted and asked to send a proposal of the general contents (outline of the final product), including the methodology for the assessment. Potential candidates will be contacted in order to explain their proposal.
No FeeTHE UNITED NATIONS DOES NOT CHARGE A FEE AT ANY STAGE OF THE RECRUITMENT PROCESS (APPLICATION, INTERVIEW MEETING, PROCESSING, OR TRAINING). THE UNITED NATIONS DOES NOT CONCERN ITSELF WITH INFORMATION ON APPLICANTS' BANK ACCOUNTS.