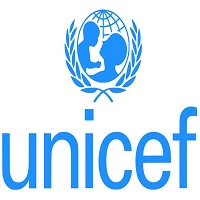 Closing date: Thursday, 4 May 2023
National Consultant Adolescent Development & Participation (ADAP) in Emergencies
Job no: 561501
Position type: Consultant
Location: India Division/Equivalent: Kathmandu(ROSA)
School/Unit: India
Department/Office: New Delhi, India
Categories: Adolescent Development
Duty Station: Delhi
Contract Duration: 24 months
Closing Date: 5 May 2023
UNICEF works in some of the world's toughest places, to reach the world's most disadvantaged children. Across 190 countries and territories to protect the rights of every child, everywhere, every day, to build a better world for everyone. UNICEF is a leading humanitarian and development agency working globally for the rights of every child. Child rights begin with safe shelter, nutrition, protection from disaster and conflict and traverse the life cycle: pre-natal care for healthy births, clean water and sanitation, health care and education. UNICEF has spent nearly 74 years working in continuously improving the lives of children and their families. Working with and for children through adolescence and into adulthood requires a global presence, with goal is to produce results and monitor their effects. UNICEF also lobbies and partners with leaders, thinkers and policy makers to help all children realize their rights, especially the most disadvantaged.
Click here to learn more about UNICEF: https://youtube/E1xkXZs0cAQ
UNICEF is committed to diversity and inclusion within its workforce, and encourages all candidates, irrespective of gender, nationality, religious and ethnic backgrounds, including persons living with disabilities, to apply. Our workplace policies promote flexible work arrangements, to support all staff in maintaining a healthy life balance, both in and out of the office. We are the first United Nations agency to be awarded the EDGE certification – the leading global standard for gender equality in the workplace.
UNICEF is here to serve the world's most disadvantaged children and our global workforce must reflect the diversity of those children. The UNICEF family is committed to include everyone, irrespective of their race/ethnicity, age, disability, gender identity, sexual orientation, religion, nationality, socio-economic background, or any other personal characteristic.
UNICEF has a zero-tolerance policy on conduct that is incompatible with the aims and objectives of the United Nations and UNICEF, including sexual exploitation and abuse, sexual harassment, abuse of authority and discrimination. UNICEF also adheres to strict child safeguarding principles. All selected candidates will be expected to adhere to these standards and principles and will therefore undergo rigorous reference and background checks. Background checks will include the verification of academic credential(s) and employment history. Selected candidates may be required to provide additional information to conduct a background check.
UNICEF offers reasonable accommodation for consultants/individual contractors with disabilities. This may include, for example, accessible software, travel assistance for missions or personal attendants. We encourage you to disclose your disability during your application in case you need reasonable accommodation during the selection process and afterwards in your assignment.
Remarks:
Only shortlisted candidates will be contacted and advance to the next stage of the selection process.
Individuals engaged under a consultancy or individual contract will not be considered "staff members" under the Staff Regulations and Rules of the United Nations and UNICEF's policies and procedures, and will not be entitled to benefits provided therein (such as leave entitlements and medical insurance coverage). Their conditions of service will be governed by their contract and the General Conditions of Contracts for the Services of Consultants and Individual Contractors. Consultants and individual contractors are responsible for determining their tax liabilities and for the payment of any taxes and/or duties, in accordance with local or other applicable laws.
The selected candidate is solely responsible to ensure that the visa (applicable) and health insurance required to perform the duties of the contract are valid for the entire period of the contract. Selected candidates are subject to confirmation of fully-vaccinated status against SARS-CoV-2 (Covid-19) with a World Health Organization (WHO)-endorsed vaccine, which must be met prior to taking up the assignment. It does not apply to consultants who will work remotely and are not expected to work on or visit UNICEF premises, programme delivery locations or directly interact with communities UNICEF works with, nor to travel to perform functions for UNICEF for the duration of their consultancy contracts.
PLEASE REFER TO DETAILED TERMS OF REFERENCE ATTACHED –
External TOR_ADAP in Emergencies.docx
HOW TO APPLY:
The application to be submitted through the online portal and should contain three separate attachments: i. Cover letter with details of technical knowledge and skills acquired and experience of their applications aligned to the skills and experience of the ToR (to be uploaded online under "Cover Letter" tab)
ii. Curriculum Vitae (CV) references (to be uploaded online under "Resume" tab)
iii. A financial proposal indicating all-inclusive monthly professional fee , as per the template attached (to be uploaded online under "Financial Proposal" tab).
FINANCIAL PROPOSAL TEMPLATE – Consultant ADAP in Emergencies.docx
Important Note: Please do not indicate financials anywhere else in the online application form, please mark "n/a or 00",
Without all the above 3 documents, your application will be considered incomplete and invalid and will not be considered further.
 Any attempt to unduly influence UNICEF's selection process will lead to automatic disqualification of the applicant.
 Joint applications of two or more individuals are not accepted.
 Please note, UNICEF does not charge any fee during any stage of the process.
 Women, trans, non-binary and gender diverse candidates meeting the requirements are strongly encouraged to apply.
 UNICEF is committed to diversity and inclusion and encourages qualified candidates from all backgrounds including persons living with disabilities to apply.
 General Terms and Conditions for the Consultancy Contract is attached, for your reference. General Terms and Conditions – Consultants and Individual Contractors.pdf
 Closes May 05 2023