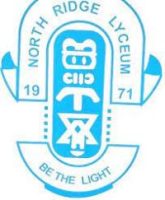 Job Category Teacher Jobs
Job Type  Permanent/Full Time
Working Experience  1 – 3 Years
Education Level  First Degree
Industry\  Education Jobs
Description
A reputable Montessori School at North Ridge is seeking to recruit dynamic  Class Teachers  and Teaching Assistants
RESPONSIBILITIES AND DUTIES
As a preschool teacher , you are expected to do the following :
• Developing and implementing lessons and work schemes, using the Early Years Foundation Stage as a framework.
• Providing a safe and stimulating environment that facilitates learning
• Organising and supervising play and work activities (for example reading, cooking, music, dancing etc).
. Liaising with parents, carers and professionals such as speech therapists and health visitors.
• Maintaining records, monitoring and recording progress.
CORE COMPETENCIES
• Excellent Creative Skills
• Excellent Planning/Organizational Skills
• Excellent Creative and multitasking skills
• Excellent Analytical Skills
• Excellent Negotiation Skills
EXPERIENCE: At least 3 years experience in a similar role.
QUALIFICATIONS
*Minimum of  First Degree
*A Montessori certificate is an advantage
ATTRIBUTES
• Emotionally supportive and empathetic
• Reliable, honest, and trustworthy
• Physical ability to care for a young child
• Ability to work under little or no supervision
• Stamina to work under stress
Qualifications
*Minimum of First Degree *A Montessori certificate is an advantage
location Information
Street Address  Osu, Opposite Glory Oil-Near Police Station – GA 1140776
Application Deadline
2024-01-30