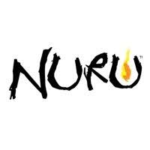 Nuru equips local leaders with tools and knowledge to lead their communities out of extreme poverty by integrating impact programs that address the most prevalent and fundamental challenges of extreme poverty around four areas of need:
Location: Michika/Gombi, Adamawa State
Grade Level: Mid-Level Manager
Terms and conditions: The appointment will be for a period of 18months, renewable based on funding and performance.
Number of Job Opening: 1
Start Date: November 2022
Position Summary: Nuru Nigeria is seeking an M & E Coordinator who will work closely with NN's M&E Manager (Specialist) in deploying Nuru Nigeria's program strategy. The M&E focal person will be ensuring that suitable monitoring and evaluation systems are in place, implemented as intended, and reporting in a comprehensive and timely manner to facilitate program coordinators and managers deliver programs that achieve the desired outcomes/impacts.
Reporting and Supervision: The M&E Coordinator will report to the M&E Manager
Job Responsibilities: Under the supervision of the M&E Manager, the M & E Coordinator is to carry out the following duties;
Support the M&E Manager in executing the NN M&E strategy.
Assist in selecting respondents following a predefined selection strategy.
 Responsible for providing technical oversight & support for the establishment and maintenance of routine monitoring systems, presentation of findings to the program team and building staff competencies in M&E.
Work with project and support staff to determine which monitoring activities will take place and which data collection methods will be used to ensure their adequacy and appropriateness.
Work with project and support staff to ensure that the project work plan includes monitoring activities (or that a stand-alone monitoring work plan is in place), is up-to-date and progress tracked.
Work with project and support staff to develop, translate, pilot and finalize data collection tools as needed.
Support in the effective design of templates and standard data tools that support efficiency and effectiveness in program delivery of M&E for all Nuru Nigeria's projects.
Contributing to the development and utilization of monitoring tools, including pre and post-training tests, surveys, discussion guides etc, and ensuring that the data tools are properly used.
Support in organizing data collection and analysis for beneficiary and community selection.
Scripting of survey questionnaires using industry-specific software e.g. xls form.
Support in facilitating and monitoring research activities (e.g. key informant/in-depth interviews, focus group sessions, quantitative surveys, FA recruitment and registrations, etc.), working with time, budget, and high quality.
Support in the analysis of qualitative and quantitative data, interpretation and communication of learnings to relevant/key Project and Management teams, to aid strategic thinking and decision-making.
Support M&E Manager in the preparation of data for monthly, quarterly and annual reports.
Support the procurement of freelancers'/data enumerators for M&E activities.
Train and manage enumerators and other temporary M&E workers on use of monitoring and evaluation tools and ensure proper implementation.
Ensure the accurate and timely collection of program data from the field and accurate reports for decision-making, donors, and various stakeholders. Undertake the supervision and ensure quality control/assurance of M&E fieldwork.
Support in the design of research sampling, research instruments (e.g. discussion guides and questionnaires) and design of presentation charts.
Undertake administrative duties to include documentation, pre-field work logistic planning and resource acquisition. As well as findings from data quality audit and store in project files to ensure collective and sustainable access.
Support in facilitating the dissemination of information through community stakeholder's events and NN communications outputs (fact sheets, success stories, etc.)
Maintain open and professional relations with team members, promoting a strong team spirit and providing oversight and guidance to enable staff to successfully perform in their positions.
Respect for Nuru Nigeria identity, rules and policies.
Travel regularly to support the programs team to conduct site monitoring activities in respective implementation sites.
Perform other duties as assigned by the supervisor to enable and develop Nuru Nigeria programs.
Job Requirement:
University degree (statistics, social science, public health, development economics, or a related discipline).
Minimum seven years of experience within the development / humanitarian sector or in the private sector – preferably in Northeast Nigeria.
Proven technical skills in monitoring and evaluation, including experience with multi-sectoral and multi-donor funded programs and experience with qualitative and quantitative data collection and analysis.
Proven abilities in developing monitoring plans, data collection, information management, use of databases, and analysis and performance monitoring.
Demonstrated ability to train and build the capacity of others
 Comprehensive knowledge of humanitarian accountability principles and their translation into practice.
Strong planning, organizational and interpersonal skills.
Excellent analytical, presentation, and reporting skills
 Excellent data management and data analysis skills, with solid skills in Microsoft Office packages
 Experience using at least one software applications amongst Tableau, SPSS, STATA, Kobo ToolBox.
Strong commitment to NN's mission, purpose and values.
The M&E Coordinator will be based in Michika
High proficiency in Hausa language is required
Nuru Nigeria Offers:
Annual compensation range is NGN 5,880,000 – NGN 6,240,000 subject to statutory deductions.
18 working days of paid leave, 15 Days of paternity leave and 120 calendar days of paid maternity leave.
13th-month remuneration up to 70% of monthly gross.
Capacity development opportunities.
Conducive work environment.
Positive atmosphere of dynamism and motivated team setting.
Atmosphere of a forefront professional and flexible NGO with a unique new development approach.
Training and capacity building program and intensive mentorship by expat team.
Life Insurance covering accident, disability and related benefits.
Health Insurance covering employees and family.
Pension benefits.
Atmosphere of diversity committed to providing equal employment opportunity, forbidding discrimination based on race, color, religion, gender, national or ethnic origin, age and differently able, with respect to policies and visions.
Other Labor best practices apply.
Non-discriminatory employment clause:
Applicants will not be discriminated against on the basis of ethnicity, color, gender, religion, socio-economic status, age, disability or health status. The management of Nuru Nigeria reserves the right to verify all of the applicant's information and conduct background checks on shortlisted candidates including reaching out to his/her previous employer. Only Shortlisted candidates will be contacted.
Method of Application
Interested and qualified candidates should forward their CV to: [email protected] using the position as subject of email.