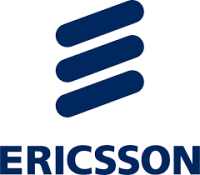 Company: Ericsson
Location: Ghana
State: Jobs in Accra
Job type: Full-Time
Job category: IT/Telecom Jobs in Ghana
Job Description
At Mobile Financial Services (MFS) we enable financial inclusion – truly using Technology for doing good in society! Our systems are used by hundreds of millions every day for services such as peer to peer transfers, payments, disbursements, loans, savings etc. We use the latest and greatest tech and techniques to guarantee state-of-the-art software with premium quality.
The Ericsson Wallet Platform (EWP) is a product which enables our customers to provide mobile financial services. Customers are operators and banks, both of whom have very high expectations on the level of security which our EWP financial solution provides and the way the solution is operated, integrated, and customized. Together we work on a product that improves the lives of millions of daily users in Africa and the Middle East. We build our financial platform to help bring financial freedom to many people around the world.
The Mobile Financial Services (MFS) Program Manager is responsible to drive large and complex MFS Professional Services engagements toward Ericsson's customers. The candidate will also support the Key Account Manager (KAM) with extensive technical knowledge. The MFS Program Director is overall responsible for the Core team, especially for:
The overall cost estimation (having a Contract Fulfilment Responsible role is part of his attributions
The delivery model (mix of on-shore, near-shore, and off-shore resources)
Once the deal is won, the MFS Program Director is the head of the delivery, from the opportunity phase until the complete fulfillment of the contract, ensuring the continuity from pre-sales to delivery, actively seeking to improve top and bottom lines with due consideration to customer happiness and Ericsson's business objectives since these programs often have a visible impact on the Business Unit and corporate results.
In wider and more sophisticated projects, MFS Program Manager will be the program lead for a team of MFS Project Managers.
Role reports to Head of MMEA MFS PMO
What You Will Do
You will establish the Program/Project plan baseline: define projects breakdown, projects scope, secure the vital resources (mainly Project Managers) and plan and supervise all activities.
Handle different projects within same MFS Cluster across different countries.
Drive program execution: track projects progress, monitor and handle changes, conflicts, and critical issues!
Ideal candidate should have done management of +30MUSD projects complex projects in IT System Integration with multiple technologies.
Experience in pan-african delivery and ideally a multi-countries program
Ability to work in geographically dispersed multi-functional units.
PMP or Prince2 certification is Mandatory.
Handle Program finance: ensure financial system monitoring, cost control…
Develop the Project Management discipline: simplify processes, methods and tools with creative ideas.
Handle customer and partner engagement: lead customer relationship building confidence and trust, ensure project progress arranging meetings and customer events.
Build a strong Customer Relationship at C-Level (IT, Engineering, Marketing, Finance etc.). Daily presence at customer site, becoming a sort of Ericsson "agent" at the customer premise to increase the customer's trust in Ericsson as a system integrator.
Support customer critical issue in line with matrix defined at function level.
Develop the business: participate to contract preparation and to pre-sales meeting.
Stimulate lead generation of support sales activities and maintain MFS sales funnel.
Guide up-sales opportunities!
Mentor the team, to interact with them and to support them in their professional growth, and to identify and recognize talents!
Support asset and organizational set-up and growth; a main contributor to the Professional Service culture growth, delivery methodology fine-tuning as well as harvesting the standard processes from the programs driven.
Need hands-on experience when it comes to projects delivery.
Need MFS, BSS & Cloud proficiency.
Knowledge & experience of MFS, BSS & Cloud
Good understanding of MFS Business and IT SI Projects challenges
Experience within a global System Integrator company is a plus.
Automation experience and Devops and Agile certifications are plus.
Adjust ways of working to local customs with consideration to Code of Conduct and local OHS and safety regulations.
Ensure compliance and ethics and exhibit exemplary role-model leadership behaviors.
You will bring
Entrepreneurial & Commercial Thinking
Persuading & Influencing ability
Relating & Networking skills
Education: Bachelor or Master of Science in Engineering, Computer Science or equivalent.
10-15 years of Project Management solid experience in complex financial/banking or IT Integration systems Service Delivery with proven experience of managing complex programs
Good at handling resource planning and competence development
Result oriented with customer first attitude.
Ability to lead multi-cultural and cross-functional teams, empowering and creating synergies.
Can handle stressful and ambiguous situations
Strong delivery capabilities
PMP Certification or Prince 2 certification will be required
Agile certification (Scrum Master ..) and DevOps experience are a plus
Domain experience: MFS and IT Systems Integration (APIs, Integration…)
Financial Acumen & Analysis Skills
Delivering Results & Meeting Customer Expectations
Planning & Organizing skills
Leading & Supervising abilities
Business Understanding
Consultative Selling Skills
Customer and Market Insight
Negotiation, Persuading & influencing Skills
Project Management Skills
Occupational Health & Safety (OHS)
Why join Ericsson?
At Ericsson, you´ll have an outstanding opportunity. The chance to use your skills and creativity to push the boundaries of what´s possible. To build never seen before solutions to some of the world's toughest problems. You´ll be challenged, but you won't be alone. You´ll be joining a team of diverse innovators, all driven to go beyond the status quo to craft what comes next.
What happens once you apply?
Click Here to find all you need to know about what our typical hiring process looks like.
Encouraging a diverse and inclusive organization is core to our values at Ericsson, that's why we champion it in everything we do. We truly believe that by collaborating with people with different experiences we drive innovation, which is essential for our future growth. We encourage people from all backgrounds to apply and realize their full potential as part of our Ericsson team.
Method of Application
CLICK TO APPLY 
Closing Date : 24th November, 2023