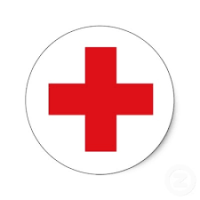 Company: A Reputable Private Hospital
Location: Ghana
State: Jobs in Accra
Job type: Full-Time
Job category: Healthcare Jobs in Ghana
Job Description
MEDICAL OFFICER PROFILE
1. Provide out-patient ,in-patient and emergency care and appropriately refer patients outside competency
2. Contributing clinical expertise to patient care ; providing guidance and leadership to the rest of the medical team.
3. Provide support and information to patients / relatives as and when necessary.
4. Perform bedside investigations such as RBS, FBS, urine analysis
5. Conduct/participate in:Ward Rounds, Clinical meetings,Morbidity/mortality meetings, Clinico-Pathological conferences, General staff meetings etc.
6. Assess and implement management plan for patients
7. Ensuring the highest standards in patient care are maintained in accordance with internationally accepted standards
8. Ensuring consistent and accurate medical recordkeeping practices.
9. Conduct ongoing clinical audits to ensure quality improvements
10. Continuously monitor activities against quality standards, anticipating factors that may reduce quality and taking effective action to address them
11. Assist with the hiring process, supervising, and mentoring of healthcare professionals and collaborating with consultants.
12. Keeping informed on advancements in the field and contributing to medical research programs.
13. Ensuring compliance with healthcare regulations and safety standards.
Requirement  
Qualification and Work Experience
1. MB. Ch.B., BDS/MB BS or its equivalent from a recognized Institution
2. Plus Permanent Certification of Registration with the Medical and Dental Council; Continuous Professional Development (CPD)
3. A minimum of one year work experience ,having completed the two years mandatory Houseman ship in an accredited institution
Technical Skills
§ Basic surgical skills
§ Basic life support/resuscitation skills
§ Excellent interpersonal skills
§ Supervisory skills
§ Analytical skills and problem solving skill
§ Ability to demonstrate and participate in effective team work
§ Ability to relate to people from differing backgrounds
§ A working knowledge in basic computer application
§ Ability to work under pressure
§ Ability to initiate and maintain clear, concise documentation
§ Ability to use own initiative
§ Ability to prioritise activities and react quickly to changes in requirements
Personal Competences
§ Excellent oral and written communication skills
§ Respect for patient's confidentiality
§ Compassionate and approachable
§ Responsible and trustworthy
§ Excellent bedside manner and time management skills
Method of Application
CLICK TO APPLY
Closing Date : 24th Dec, 2023