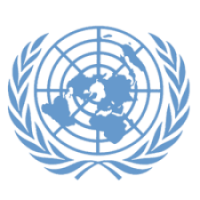 Closing date: Wednesday, 24 May 2023
Posting Title: Medical Consultant (Healthcare Service Mapping)
Department/Office: Office of the IIIM-SYRIA
Duty Station: GENEVA
Posting Period: 03 May 2023 – 25 May 2023
Job Opening Number: 23-Syria International, Impartial and Independent Mechanism-207880-Consultant
United Nations Core Values: Integrity, Professionalism, Respect for Diversity
Result of ServiceProvision of a report describing the medical/psychological services recommended by the consultant for IIIM beneficiaries, along with a completed mapping of services. The synthesis report shall include an overview of medical and psychological services available to Syrians residing in Türkiye; a list of recommended service providers; and a list of services available to the victims/witnesses. The report will be considered satisfactory if there is at least ONE medical institution identified per area which provides a comprehensive package of medical services, OR there is at least ONE medical institution per each medical service identified. When certain services are not available, the consultant will note this in the report.
Work LocationTeleworking from Home Location
Expected duration3 months
Duties andResponsibilities
This position is within the Operational Support Section (OSS) of the International Impartial and Independent Mechanism to Assist in the Investigation and Prosecution of Persons Responsible for the Most Serious Crimes under International Law Committed in the Syrian Arab Republic since March 2011 (IIIM), located in Geneva, Switzerland. The OSS is responsible for ensuring that the safety and wellbeing of victims and witnesses is not adversely affected due to their cooperation with the Mechanism. The consultancy seeks to map healthcare services in Türkiye, taking into account the impact of the 2023 earthquake series on the health system. The IIIM requires technical expertise in the area of medical resource mapping in Türkiye in order to identify secure and reliable medical and psychological service providers, learn about the processes of patient intake, care and discharge procedures. The consultant's primary objective is to perform a mapping exercise to understand better existing and needed healthcare service provision and infrastructure in Türkiye. The medical, psychiatric, and psychological referral pathways must be as specific as possible and include contact details for each designated service provider. To achieve the objective, the Mechanism requires a Medical Specialist who will: 1. Under the supervision of the Witness Support Officer, conduct desk research on health needs of the Syrian population in Türkiye. The consultant will include information on the prevalence and incidence of specific diseases and health needs characteristic to Syrians displaced due to the conflict (health needs are, but not limited to: mental health, women's health, emergency care, vaccines, nutrition, non-communicable diseases (NDCs), communicable diseases (DCs). 2. Under the supervision of the Witness Support Officer, conduct desk research on medical and psychological service providers in Türkiye. 3. Develop and populate a mapping tool to be used in the mapping of existing and needed medical care services. In consultation with the Witness Support Officer and Security Coordinator, the consultant will design a mapping tool. The mapping tool will include, among other things, comprehensive criteria for selection of appropriate medical services and the availability and quality of the medical services; services available to women and children; etc. 4. Develop synthesis report and guidance notes. The consultant will develop a synthesis report from the above activities and associated guidance notes.
Qualifications/special skillsA University degree in medicine or public health is required. A minimum of five years of progressively responsible professional experience in conducting needs assessments or context analyses, service mapping in the migration and protection sector in Türkiye is required. Experience drafting service mapping/referral pathways reports is required. Experience working in projects in the field of migration required. Knowledge of the Turkish medical system is required. Proven expertise in health or social care is desirable. Experience working with refugees or populations that have experienced immense and prolonged trauma is desirable. Experience working in projects in the field of SGBV is desirable
LanguagesEnglish and French are the working languages of the Secretariat. For this position fluency in English and Turkish is required. Fluency in Arabic is desirable.
Additional InformationThe United Nations contracts, Consultants and Individual Contractors regardless of gender identity, sexual orientation, race, religious, cultural and ethnic backgrounds or disabilities" Please note that only candidates who have been short- listed (identified as potential candidates) will be contacted. Evaluation of qualified candidates may include an assessment exercise.