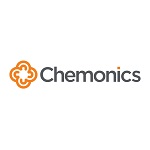 Company: Chemonics International
Location: Ghana
State: Jobs in Accra
Job type: Full-Time
Job category: Logistics/Transportation Jobs in Ghana
Job Description
The USAID GHSC-PSM Project is the primary vehicle through which USAID provides supply chain technical assistance to the Ministry of Health and Ghana Health Service to 1) procure and provide health commodities, 2) improve Ghana's management of the supply chain, and 3) collaborate with key stakeholders to support global health initiatives. In collaboration with the Global Fund, Chemonics International is managing the GF/MOH Logistics Support Project.
The Logistics Support Officer for the Logistics Management Unit (LMU), who will be stationed at the Supplies, Stores & Drug Management Division (SSDM) will primarily be responsible to provide technical assistance to SSDM on general supply chain interventions. Among these are supporting PSM coordination efforts at the central and regional levels, tracking the status of shipments to facilitate timely clearance, analyzing logistics data and reports from the Ghana Integrated Logistics Management Information System (GhiLMIS) and providing key suggestions/recommendation for overall supply chain system improvement within the Ghana Health Service. The incumbent will work closely with national quantification team and other stakeholders to conduct, document and regularly update product quantifications. He/she will provide technical assistance to the team and ensures capacity of the national quantification team is built. He/she will monitor and regularly report national stock status of health commodities.
Principal Duties and Responsibilities (Essential Functions)
• Provide technical assistance to support the functioning and sustainability of the Logistics Management Unit (LMU) of the Ghana Health Service.
• Liaise with Regional Health Directorates (RHDs) and Teaching Hospitals (THs) on Order Preparation and Scheduled Delivery to Regional Medical Stores (RMSs) and THs.
• Monitor the timeliness and accuracy of submission of orders through GhiLMIS and provide feedback to Regional Medical Stores (RMS) and Teaching Hospitals (TH) for improvement.
• Effectively support the SSDM and disease programmes to track the status of shipments and ensure timely clearance, reducing delays and potential payment of demurrage.
• Work with TCMS managers to plan and execute cycle count for all commodities based on established schedule and provide support for adjustments (if any) to ensure accurate data in GhiLMIS.
• Collaborate closely with the TCMS, IHS and other central level warehouse managers and programme logistics focal persons to review RMS/TH orders and allocate commodities in a timely manner.
• Monitor and ensure improvement of the quality of data at the TCMS by comparing manually generated reports with GhiLMIS reports and providing feedback with remedial actions to address challenges to relevant stakeholders
• Ensure needed reports including inventory and stock status reports are generated from GhiLMIS to support supply chain management decisions at all levels.
• Support the organization of periodic PSM meetings involving programme logistics managers ((NACP, NMCP, NTP, FHD, EPI, etc.) to review stock status reports from the regions and take appropriate decisions to address bottlenecks.
• Prepare and disseminate comprehensive stock status reports
• Provide technical assistance to the Regional Supply Chain Coordinating Committees/Regional Supply Chain Technical Working Group (TWG) in the performance of their functions.
• Coordinate and participate in national quantification exercises as per the national quantification guidelines and collaborate with key stakeholders to provide required data for the quantification of public health commodities.
• Prepare, monitor and update procurement pipeline on quarterly basis using appropriate tools.
• Conduct regular field monitoring and logistics support visits to facilities (in coordination with GHSC-PSM and GFLSP officers whenever feasible) to appraise the management of health commodities.
• Perform any other function(s) in the area of health supply chain systems strengthening as may be determined by Director, SSDM and/or assigned representative.
Qualification Required & Experience
Required Skills and Qualifications
To perform this job successfully, an individual must be able to perform each essential duty and responsibility satisfactorily. The qualifications listed below are representative of the required knowledge, skills, and/or abilities needed to perform the principal duties.
• Bachelor's degree in health systems, public policy, supply chain, or a related field required; advanced degree preferred.
• A minimum of 5 years professional knowledge and/or technical experience in any of the following: supply chain management, warehousing and network optimization, distribution planning and route optimization, outsourcing, transportation and logistics management information systems
• Understands Ghana's Public Health Value Chain
• Excellent data analysis skills including an advance use of MS Excel, reporting and presentation skills.
• Excellent interpersonal and communications skills, with demonstrated diplomacy and the ability to communicate effectively in a cross-cultural environment and to lead meetings.
• Experience in the use of relevant quantification and supply planning tools (e.g. QAT, PipeLine, Quantimed, etc.) for health commodities.
• Experience in capacity building in quantification processes, tools and methodology.
• Experience in the development, management, monitoring and reporting of supply status, plans and budgets.
• Experience working on a USAID or donor-funded project preferred.
• Experience building effective relationships with cooperating partners and stakeholders, especially government counterparts at national and regional levels.
• Demonstrated leadership, versatility, and integrity.
• Fluency in English required
Method of Application
To submit your application, click on the link below and complete all relevant fields on the online application form.
Closing Date: 13 November, 2023