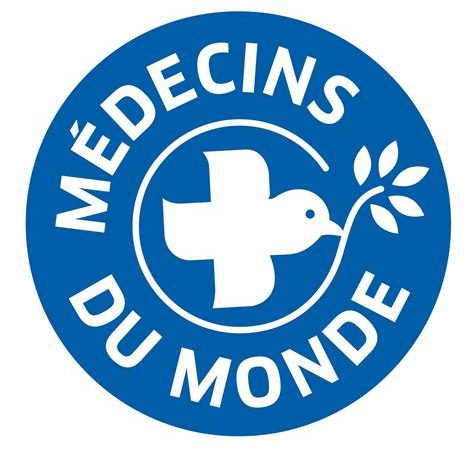 Medecins du Monde (MdM) is an international humanitarian organization whose mission is to provide medical care for the most vulnerable populations, the world over, including France. It seeks to stimulate voluntary commitment from doctors, other health care providers, and from those whose expertise in other fields is needed for its activities, to enlist all competent support required for the achievement of its projects, and to seek at all times to encourage close working relationships with populations in its care. MdM operating in Nigeria, Borno state since October 2016.
We are recruiting to fill the position below:
Job Title: Logistic Manager
Location: Maiduguri, Borno
Employment Type: Full-time
Main Responsibilities
The Logistics Manager oversees:
Supporting the Logistics team to run the logistics affairs of the Maiduguri Base including management of the guesthouse, office / facilities, warehouse, supply chain of the base as well as supply chain support to MdM Damboa Base;
Follow-up the logistics activities to facilitate the operational part of the project with the resources, procedures and tools as defined and/or directed by the Logistics Coordinator (LogCo).
More specifically and in accordance with the priorities and action plan will be given by the Logistics Coordinator in close collaboration with the Field Coordinators.
Working Relationship
Hierarchical link: Logistics Coordinator
Functional link: Logistics Coordinator
Team under his/her direct supervision: The Logistics Officers
Team under his / her indirect supervision: The MdM Maiduguri logistics team
Roles
Supply for the Implementation of the Base and the Program:
Ensure the follow-up of the supply for the base and the project: reception of orders, selection of the procedures needed, purchasing, packaging, organizing transport and delivery
Establish and update purchasing timelines, taking into consideration procurement tables, operation timelines and contextual and procedural logistical constraints
Receive, approve under supervision of the coordination and process requests for quotes and internal order forms
Supervise the preparation of purchasing documents and draft the contracts in Coordination with the LogCo and FinCo
Select suppliers and negotiate prices, deadlines, and delivery methods
Supervise purchasing, ensuring that approval rules and procedures are observed
Ensure that purchasing documents are complete and archived in keeping with MDM procedures
Regularized all purchases files (signature to have, derogation letter…)
Update of price lists and supplier files
Update the purchase follow-up tools
Implement the risks management SOPs and take diligent measures to ensure potential supply chain risks are prevented and/or reported accordingly.
Vehicle Fleet Management:
Negotiate vehicle rental contracts in line with existing framework
Supervise the team of drivers, including scheduling in line with MDM HR policies
Supervise the planning and execution of maintenance and repair work on mission vehicles
Establish vehicle movement schedules
Ensure that a complete vehicle breakdown repair kit is available on board all vehicles
Ensure that drivers are aware of their obligation to adhere to MDM safety rules and procedures
Check that vehicle logbooks and other mandatory or legal document are in place and are used correctly
Equipment & Asset Management:
Ensure tagging of all MdM assets is done
Ensuring proper repairs and maintenance of equipments and assets
Organizing for disposal of obsolete equipments and assets using the recommended procedure
Proper record keeping of all organizational equipments and assets.
Ensure the equipments and assets register is well maintained and updated
Follow up on incident reports for damaged or lost equipment and assets.
Warehouse / Stock Management:
Ensuring warehouse security and personnel safety is observed
Spot check on all warehouse records i.e., stack cards, ledgers and database are up to date and accurate daily
Ensuring the management of contingency/ buffer stocks is well done
Ensure warehouse management is done according to established SOPs and train the Warehouse Officers on same.
Compound and Facility Management (Office, Guesthouse, and Health Facilities):
Ensuring safety of our staff within the compounds i.e., hazard free working environment
Ensure firefighting equipment's are placed on strategic positions
Ensure clear accessibility to all areas of concern within the compounds
Ensuring that we have lights, water and other compound necessities all through
Conducting random checks within our compounds in the mornings and evenings
IT & Communication:
Ensure there is stable and reliable internet by ensuing effective tracking systems of contractual obligations, etc.
Support and ensure the rollout and use of VHF communication system
Ensure there is proper management of the VHF radios i.e., repair, configuration, use etc.
Support in the training of staff on VHF use and communication
Base Maintenance (Guesthouse / Office, Pharmacy):
Ensure the regular orders for the guesthouse (food, water, cleaning products…)
Ensure the maintenance of the base (electricity, repairs). Depending on the problems, fix it with or without the owner in keeping with provisions of the lease contract
Upgrade and develop facilities for the leaving area of the expatriate
Supervise the team of guards, including scheduling, in line with MDM HR policies
Construction Activities Management:
Monitoring on the construction activities in case of anyone.
Reviewing construction progress report.
Reviewing certificate of completion
Review tenders, BoQs, designs and drawing for construction
Follow up to ensure the technical Plan and BoQ are strictly followed
Security:
Support the Logistics Coordinator in all aspects of security measures for the mission
Attend to security meetings if requested from the Field Coordinator
Ensure implementation of the security protocols by the drivers and guards, as well as through procurement procedures and any other areas of work
Team Management:
Recruit and monitor the performance of the logistics team through regular appraisals and action plan follow-up
Provide technical support to the logistics team and if needed, training sessions
Organize regular meetings, briefings and debriefings with the logistics team
Assist the Deputy Log Base in maintaining good inter-team communications, engender good team dynamics, and take suitable action when problems occur
Reports:
Mission Request Follow up to be shared to Logistics Coordinator
Stocks/ inventory reports to be shared to Logistics Coordinator
Equipment and Asset reports to be shared to Logistics Coordinator
Fleet and generator reports to be shared to Logistics Coordinator
Monthly narrative to be shared to Logistics Coordinator
Others:
The list of missions is not exhaustive and may be changed to reflect developments and specific needs.
Conditions of the Job:
Regular field visits to sites of intervention
Skills Required
Training & Experience:
Degree in Logistic/Supply/ Management/Business Administration
Qualification from a professional body (eg CIPS, ASCM, IPSCMI etc.)
At least 6 years of professional experience in Logistics
At least 4 previous experience with an INGO is required
Experience in fleet management, supply chain and stock
Experience dealing with suppliers and following procurement procedures
Skills:
Excellent organizational skills
Ability to work quickly, under pressure, with short deadlines
Negotiation skills
Flexibility, Reactivity, anticipation, and adaptability
Respectful and integrity
Able to work and live in challenging security context
Hard Skills:
IT – Excellent knowledge of Windows environment (word, excel)
Languages – English is mandatory (oral and written), and knowledge of country languages such as Hausa, Kanuri, would be an asset.
Application Closing Date
5th August, 2022.
How to Apply
Interested and qualified candidates should send their CV and Cover Letter via email to: [email protected] using "Logistics Manager" as the subject of the email.