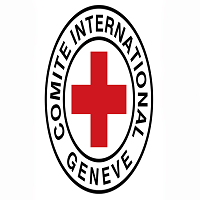 Please note that the ICRC is not a UN-system organization.
The International Committee of the Red Cross (ICRC) is an impartial, neutral and independent organization whose exclusively humanitarian mission is to protect the lives and dignity of victims of armed conflict and other situations of violence and to provide them with assistance.
The ICRC is mandated to work in countries affected by armed conflict or other situations of violence. The ICRC is present in over 80 countries and has some 19,000 field staff.
In 2014, the ICRC expanded its presence to Ukraine. There are more than 600 ICRC staff working in Kyiv, Dnipro, Vinnytsyia, Lviv, Poltava, Donetsk, Luhansk and Odesa.
The ICRC is looking for an enthusiastic and motivated person to fill the position of Learning and Development Officer/Trainer in its sub-delegation/ delegation in Kyiv.
Purpose:
Learning and Development Officer/Trainer delivers learning and development programs according to the objectives set for the region or delegation. S/he is a junior-level (developing) trainer.
Functional Responsibilities:
 Carries out and provides support for leaning and development programmes in the delegation.
 Carries out reporting related to learning and development activities in the delegation.
 Clears all the relevant invoices of the learning and development activities for the service providers.
 Conducts different modules of ad hoc training designed by the learning and development.
 Contributes to annual planning of the learning and development courses for the delegation.
 Contributes to the budget of the learning and development courses for the delegation.
 Prepares the learning and development priority list and ensures its update regularly.
 Liaises with the language learning providers for all the staff in the delegation.
 Organizes training facilities (venue, services, stationery and equipment).
 Tracks the attendance of pax in the learning and development database at a global level and the delegation level.
 Conducts satisfaction evaluation for all the learning and development courses in the delegation.
 Motivates and provides the staff with guidance for the develop programs and online learning platform.
The tasks and responsibilities defined above are not exhaustive and can evolve depending on organizational needs.
Required Qualifications and Skills:
 Ukrainian citizenship or holding permanent resident status in Ukraine;
 Very good command of English;
 Computer proficiency;
 Between 3 to 5 years of relevant work experience are desirable and of added value;
 Previous experience as a trainer or facilitator (internally or externally) an asset;
 Two years' experience in humanitarian field work an asset;
 Very good communication, presentation and public speaking skills;
 Good understanding of blended learning methods and tools;
 Capacity to adhere to and to implement procedures;
 Rigor, method and analytical skills.
Social package and other benefits:
 Official employment according to Ukrainian labour law
 Annual paid 20 working days' vacation
 Medical insurance for employees and family
 ICRC Institutional training
 Individual development covered by ICRC
 Foreign language courses
 Convenient office location in the city centre
Starting date: As soon as possible
How to apply:
Please submit your CV in English, along with your motivation letter and salary expectations to the attention of the Human Resources Department.
Application deadline: 30 June 2023
Only candidates meeting the above-mentioned criteria will be considered and contacted for tests and/or interviews. No inquiries by phone, please.
ICRC is Equal Opportunity Employer giving the highest priority to staff safety and security.