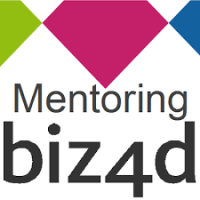 Job Description
Position : Lead Generation/Marketing Professional
We at Talents2Germany help software engineers from across the globe to migrate to Germany. We need you to get this opportunity in front of the exactly relevant target audience and guide them through the journey of initial decision making until our team of consultants can take over for a personal conversation.
Tasks/responsibilities:
You ensure our consultant's calendars are filled with pre-qualified leads
track, monitor and increase incoming leads
A/B-testing
campaigns (develop and generate visuals)
reporting
you generate leads through relevant channels such as
paid facebook advertising
SEO
Email marketing and nurture
later maybe also:
YouTube marketing and advertising
possibly Google AdWords
Personally communicate with leads and pre-qualify them if needed
Required profile for job ad : Lead Generation/Marketing Professional
Skills/strengths
extreme strengths with numbers, metrics, measurement, really well-versed doing the math.
create effective reports, KPIs
really creative on getting maximum on a given budget.
impeccable quality in content generation, ability to proof-read other people's contents.
Experience successfully nurturing and warming re-existing leads.
Strong track record with email nurturing processes
upselling and downselling
You have experience in getting best possible results from Meta paid advertising.
strong analytical capabilities, passion for mathematics
experience to calculate all relevant performance metrics of campaigns.
A/B-testing for best results
What we offer:
work in a team with a designer, your role will be writing the contents
Pre-existing track-record on what works and what doesn't with most of the channels
A very fast-paced, intense as well as mutually supportive work-culture
An ability to make an impact and improve people's lives
Job criteria for job ad : Lead Generation/Marketing Professional
Job category :

Marketing, communication

Sales

Industries :
Employment type :
Region :

Ashanti – Brong Ahafo – Central – Eastern – Greater Accra – Northern – Upper East – Upper West – Volta – Western – International

City :
Remote
Experience level :
Educational level :
Spoken language :
Key Skills :