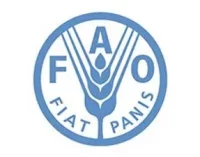 Closing date: Wednesday, 26 April 2023
2301017
Land and Water Officer
Job Posting: 06/Apr/2023
Closure Date: 27/Apr/2023, 9:59:00 PM
Organizational Unit : RNE
Job Type: Staff position
Type of Requisition : Professional
Grade Level : P-2
Primary Location: Egypt-Cairo
Duration : Fixed-term: 2 years with possibility of extension
Post Number : 2006264
CCOG Code : 1R
 FAO is committed to achieving workforce diversity in terms of gender, nationality, background and culture
 Qualified female applicants, qualified nationals of non-and under-represented Members and persons with disabilities are encouraged to apply
 Everyone who works for FAO is required to adhere to the highest standards of integrity and professional conduct, and to uphold FAO's values
 FAO, as a Specialized Agency of the United Nations, has a zero-tolerance policy for conduct that is incompatible with its status, objectives and mandate, including sexual exploitation and abuse, sexual harassment, abuse of authority and discrimination
 All selected candidates will undergo rigorous reference and background checks
 All applications will be treated with the strictest confidentiality
 FAO staff are subject to the authority of the Director-General, who may assign them to any of the activities or offices of the Organization.
The Food and Agriculture Organization of the United Nations (FAO) contributes to the achievement of the 2030 Agenda through FAO Strategic Framework by supporting the transformation to MORE efficient, inclusive, resilient and sustainable agrifood systems, for better production, better nutrition, a better environment, and a better life, leaving no one behind.
Organizational Setting
The Regional Office for the Near East and North Africa (RNE) leads FAO's support to countries in the region in transforming their agrifood systems to achieve the Sustainable Development Goals (SDGs). It identifies regional priorities for food security, agriculture and rural development and ensures the planning and implementation of FAO's strategic response in the region through a multidisciplinary approach. It implements approved programmes and projects, monitors programme implementation, and ensures that they contribute to addressing regional priorities. RNE also advises on the incorporation of regional priorities into the FAO Strategic Framework and Programme of Work and Budget. RNE supports regional policy dialogues, facilitates the emergence of regional partnerships, and supports knowledge exchange, capacity development and resource mobilization for food security, agriculture and rural development in the region. It develops and maintains relations with region-wide institutions including the Regional Economic Integration Organizations (REIOs). The post is located in the RNE, Cairo, Egypt.
Reporting Lines The Land and Water Officer reports to the Senior Land and Water Officer, RNE.
Technical Focus Land and water management, with focus on water resources management.
Key Results Collection and analysis of information, data and statistics and project/meeting services to support programme projects, products and services.
Key Functions
 Collects and analyses relevant technical, social, economic, environmental, institutional and technology related information, data and/or statistics to support the delivery of programme projects, products and services;
 Undertakes analysis, provides technical input for plans and reports and edits/revises technical/scientific documents;
 Participates in the development of improved work methods, tools and systems;
 Updates databases and web pages;
 Participates in multidisciplinary project/work teams;
 Collaborates in the development of training tools and materials and the organization of workshops/seminars, etc.;
 Participates in the organization, conduct and follow-up of meetings, consultations and conferences, the development/ production of required materials and the provision of information and assistance to partners.
Specific Functions
 Supports the implementation of the different activities of the Regional Water Scarcity Initiative;
 Provides technical support on water accounting, water productivity and the use of non-conventional water for agriculture;
 Provides technical support on land and water governance for agriculture, including groundwater governance;
 Provides technical support to projects related to irrigation and water resources management;
 Provides technical input to different documents related to the field of land and water management.
CANDIDATES WILL BE ASSESSED AGAINST THE FOLLOWING
Minimum Requirements
 Advanced university degree in hydraulic engineer, land and water management, hydrology or related fields.
 Three years of relevant experience in land and water resources and environmental related activities, including natural resources/ecosystem assessment and management.
 Working knowledge (proficient – level C) of English and limited knowledge (intermediate – level B) of another FAO official language (Arabic, Chinese, French, Russian or Spanish).
Competencies
 Results Focus
 Team Work
 Communication
 Building effective relationships
 Knowledge Sharing and Continuous Improvement
Technical/Functional Skills
 Work experience in more than one location or area of work, particularly in field positions.
 Extent and relevance of experience in collecting and analysing technical information and data.
 Extent and relevance of knowledge and experience in ecosystem assessment/management.
 Extent and relevance of experience in the preparation, editing and revision of technical/scientific documents and in organizing meetings and workshops.
 Extent and relevance of experience in the use of water resources assessment/management tools and methods, such as such as WEAP, MODFLOW, water accounting/auditing.
FAO staff are expected to adhere to FAO Values of Commitment to FAO, Respect for All and Integrity and Transparency.
GENERAL INFORMATION
 Extension of fixed term appointments is based on certification of performance and availability of funds
 FAO reserves the right not to make an appointment.
 Appointment will be subject to certification that the candidate is medically fit for appointment, accreditation, any residency or visa requirements, and security clearances.
CONDITIONS OF SERVICE
A competitive compensation and benefits package is offered. For information on UN salaries, allowances and benefits, click on the following link: http://www.un.org/Depts/OHRM/salaries allowances/salary.htm Other benefits, subject to eligibility, include:
 Dependency allowances
 Rental subsidy
 Education grant for children
 Home leave travel
 30 working days of annual leave per year
 Pension fund entitlements under the UN Joint Staff Pension Fund
 International health insurance; optional life insurance
 Disability protection
FAO encourages a positive workplace culture to increase inclusivity and diversity within its workforce. FAO applies measures in which all staff members contribute equally and in full to the work and development of the Organization. This includes:
 elements of family-friendly policies
 flexible working arrangements
 standards of conduct.
HOW TO APPLY
 To apply, visit the recruitment website at Jobs at FAO and complete your online profile. We strongly recommend that your profile is accurate, complete and includes your employment records, academic qualifications, and language skills
 Candidates are requested to attach a letter of motivation to the online profile
 Once your profile is completed, please apply, and submit your application
 Please note that FAO only considers higher educational qualifications obtained from an institution accredited/recognized in the World Higher Education Database (WHED), a list updated by the International Association of Universities (IAU) / United Nations Educational, Scientific and Cultural Organization (UNESCO). The list can be accessed at http://www.whed.net/
 Candidates may be requested to provide performance assessments and authorization to conduct verification checks of past and present work, character, education, military and police records to ascertain any and all information which may be pertinent to the employment qualifications
 Incomplete applications will not be considered
 Personal information provided on your application may be shared within FAO and with other companies acting on FAO's behalf to provide employment support services such as pre-screening of applications, assessment tests, background checks and other related services. You will be asked to provide your consent before submitting your application. You may withdraw consent at any time, by withdrawing your application, in such case FAO will no longer be able to consider your application
 Only applications received through the FAO recruitment portal will be considered
 Your application will be screened based on the information provided in your online profile
 We encourage applicants to submit the application well before the deadline date.