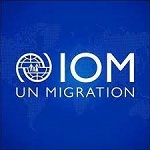 Job Description
Position Title: Jr. Claims Processing Assistant
Job classification: G-3
Duty station: Manila (Global) Administrative Centre (MAC)
Type of Appointment: Fixed term, one year with possibility of extension
Salary: Php 454,544.00 per annum net of taxes
Context
Under the general supervision of the National Central Accounting Officer and the direct supervision of the CAS-Claims Processing Supervisor, the successful candidate is responsible for Accounts Receivable recording and monitoring and other functions.
Core Functions / Responsibilities
Travel Claims Processing
Review and reconcile the suspense project code for air tickets. Check entries erroneously posted and coordinate reclassification entries to the concerned offices.
Perform project review for MI.0009 and prepare reclassification entry to XX.0009
Review and timely clear payroll posting related to HQ travel claim settlements in staff vendor accounts.
Review and clear suspense account for staff travel costs.
Ensure the accuracy and correctness of entries posted in SAP/Processes and Resources Integrated Systems Management (PRISM) – Finance (FI) from travel module.
Ensure proper recording of entries on the correct accounts and projects.
Send TEC payment advice to relevant staff for the monthly claims settled as well as update those with manual Travel Authorization (TA) on the finalized travel expense claim computation approved and settled for the month.
Send monthly and quarterly email advise in relation to pending Travel Request as per Travel Module.
Send email advice on travel claims received monthly.
Monitor and follow up timely submission of travel expense claims and liquidation of advances from HQ/Geneva staff.
Timely update of Travel Claims monitoring File.
Maintain secure and organized filing system of travel expense claim files.
Tax Processing Claims
Assist in preparation of income tax advance claims as requested.
Assist in sending email advise on submission of tax reimbursement request to entitled staffs.
Others
Perform other accounting functions as may be required.
Required Qualifications and Experience
Education
University degree in Finance, Accounting or relevant field from an accredited academic institution, with one year of relevant professional experience preferably in the field of accounting or finance, audit experience would be an advantage; or
Completed High School Degree from an accredited academic institution with three years of relevant professional experience.
Experience
Experience in the field of accounting and finance
Sound knowledge of accounting systems and/or SAP plus generally accepted accounting principles, business risk controls, and audit/review procedures.
Computer literacy including proficiency in MS Office applications; knowledge of other IT packages and their implementation is an advantage
Good analytical and problem-solving skills; capable of designing, reviewing and revising business processes to achieve efficiency
How to apply
Interested candidates are invited to submit their applications by 21 February 2023 at the latest, referring to this advertisement.
For further information, please refer to: https://careersph.iom.int/vacancies/vn-0902022-vn-0902022-jr-claims-processing-assistant-g-3-manila-global-administrative
In order for an application to be considered valid, IOM only accepts online profiles duly completed.
IOM welcomes applicants from qualified individuals, irrespective of their race, religion, skin, color, nationality, age, disability status, ancestry, sex, sexual orientation, gender identity or expression, marital status, family structure, mental health status, or any other characteristic.
Only shortlisted candidates will be contacted.