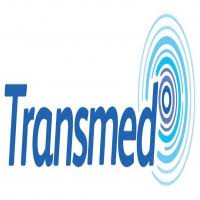 Company: Transmed
Location: Ghana
State: Ghana
Job type: Full-Time
Job category: IT/Telecom Jobs in Ghana
Job Description
To provide first level of help desk support to the issues reported by the business users.
Technical Support
– Installs and configures computer hardware/software, printers, conference room equipments and scanners within agreed SLA.
– Troubleshoots computer problems and determine source (hardware, software or network connection related) and advise on appropriate actions and solutions.
Data Backup
– Takes daily backup for all systems to ensure business continuity.
Inventory Management
– Manages inventories and stock, including keeping detailed records of inventory use, and advising management on ordering where necessary.
– Procures the needed IT equipments in line with the organization procurement policy.
Transmed Purpose
– Acts as a role model by living Transmed Purpose on daily basis.
Academic Education & Professional Certifications
Bachelor Degree in Information Technology or similar field
Operational & Managerial Experience
0 – 1 years of experience in IT Support role
Method of Application
CLICK TO APPLY
Closing Date : 19th November, 2023