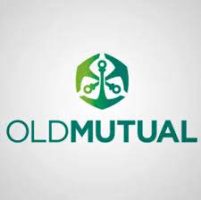 Company: Old Mutual
Location: Ghana
State: Jobs in Accra
Job type: 

Full-Time

Job category: IT/Telecom Jobs in Ghana
Job Description
The Service Delivery specialist is responsible for effective execution of ITIL disciplines within the OMAR Central Technology – Service Engineering business . The successful candidate is responsible for proactively managing the delivery of IT services to enable business and strategic outcomes of a specific business segment or client area.
Experience with IT projects, vendor management, ITIL processes, software deployment technologies and customer relationships is an advantageous prerequisite.
The primary purpose of the Service Delivery specialist is to support the smooth running of the OMAR Business applications and its infrastructure services. The role oversees a number of key IT Support functions within the OMAR Business. The IT operations processes will be followed namely; Incident, Problem, Service Request and IT Change Management. The second purpose is to assist in the maturing of all the ITIL disciplines. The individual will be responsible for achieving results through own efforts.
Key responsibilities: Incident Management 
Facilitate the recovery of all incidents with appropriate reporting and notifications to key Stakeholders.
Manage persistent incidents from Trend analysis and or Management Escalations
 Proactively and effectively manage incidents to satisfactory resolution in a timely manner, ensuring minimal business impact, and initiate escalation procedure as appropriate
Provide input for Monthly MIS Reporting
Drive incident resolution to ensure they are resolved within SLA
Ensure incidents that require change are resolved as per requirement (before business impact
Change Management
Ensure changes meet requirements
Assist team with changes if required to ensure they meet SCMG/ QAG management, etc. requirements
Review changes to confirm
Weekly and Monthly Reporting
Attend CAB
Problem Management
Ensure resolution of problems within timelines
Attend Problem management forum
Weekly and Monthly Reporting
Drive RCA
Drive solution delivery of RCA outcomes
Capacity and Availability Management (where applicable)
 Responsible for capacity planning with Technology owners
Pro-actively monitors all environments.
Complete daily system health checks
 Ensure application monitoring – enablement and implementation
Service Request Management (where applicable)
Effectively manages BSR's logged and drives completion .
Reporting and Documentation
 Weekly and Monthly reports support BP reporting
Weekly stakeholder reporting (Incident/BSR)
Ensures Service Descriptions are updated
Ensure IT Recovery Plans are updated
Technical Consultation
Acquires and applies knowledge of business processes, procedures, policies and practices.
 Provides technical advice and consultation to the business.
Leads others in technical initiatives across platforms/environments e.g. cost saving, timing
IT Service Delivery Management
Manage the multiple suppliers to give the optimal mix of flexibility, innovation, standard and consistent service.
Act as the custodian of IT service management processes and procedures to be deployed across the enterprise and ensure they are followed.
Play a pivotal coordinating role in all service management processes.
Stay ahead of the Curve on advanced global service management.
improvements, tools, processes, and practices.
Drive a culture of continuous improvement across the service delivery an supporting technology teams
Act as the point of contact for all service delivery escalations e.g. Major Incidents and work across the value chain to ensure successful resolution.
 Monitoring customer satisfaction ratings to identify emerging issues and to implement remedial action.
Work within a DevOps environment, collaborate with development teams and ensure smooth transition of products into operations.
Ensure optimal use of Service Engineering technologies by technology teams e.g., Service Now & Dynatrace (where applicable)
CMDB ensuring clean & flawless datasets across the estate.
Role Requirements
 Matric qualification
Appropriate IT qualification,  ITIL V3 Foundation Certification would be hugely beneficial
 5-6 years practical technical support experience. Broader knowledge across platforms.
A good understanding of any of (proof of experience) IT Maintenance and Support functions
Standby availability (after hours)
DR facilitation and roll-out management
Expedition of infrastructure upgrades
Monitoring enablement implementation and supervision
AND
Must have IT Demand Management and IT Delivery Management experience.
 Experience as an agile practitioner and knowledge or experience of other delivery methodologies e.g. Kanban etc.
Knowledge and deep understanding of ITSM – Information Technology Service Management
Competencies
Strong relationship management and interpersonal skills
Adequate stakeholder management
Collaboration (Relating)
Customer First
Execution
Innovation (Perspective)
 Personal Mastery (Learning)
 Strategic
Work well under pressure
Method of Application
CLICK TO APPLY
Closing Date : 15th November, 2023