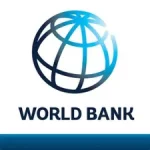 Closing date: Sunday, 7 May 2023
IT Analyst, Client Services
Job #: req22127
Organization: World Bank
Sector: Information Technology
Grade: GE
Term Duration: 3 years 0 months
Recruitment Type: Local Recruitment
Location: Chennai,India
Required Language(s): English
Preferred Language(s): Closing Date: 5/8/2023 (MM/DD/YYYY) at 11:59pm UTC
Description
Do you want to build a career that is truly worthwhile? Working at the World Bank Group provides a unique opportunity for you to help our clients solve their greatest development challenges. The World Bank Group is one of the largest sources of funding and knowledge for developing countries; a unique global partnership of five institutions dedicated to ending extreme poverty, increasing shared prosperity and promoting sustainable development. With 189 member countries and more than 120 offices worldwide, we work with public and private sector partners, investing in groundbreaking projects and using data, research, and technology to develop solutions to the most urgent global challenges. For more information, visit www.worldbank.org
ITS Vice Presidency Context:
Information and Technology Solutions (ITS) enables the WBG to achieve its mission of ending extreme poverty and promote shared prosperity in a sustainable way by delivering transformative information and technologies to its staff working in over 150 locations.
Our vision is to transform how the Bank Group accomplishes its mission through information and technology. In this fast-paced, ever-changing world, the formulation and implementation of the ITS strategy is an ongoing, iterative process of learning and adaptation developed through extensive consultations with business partners throughout the World Bank Group.
ITS shapes its strategy in response to changing business priorities and leverages new technologies to achieve three high-level business outcomes: business enablement, by providing Bank Group units with innovative digital tools and technologies to transform how they deliver value for their clients; empowerment & effectiveness, by ensuring that all Bank Group staff are connected, able to find information, and productive to accelerate the delivery of development solutions globally; and resilience, by equipping the Bank Group to provide risk-based cybersecurity and robust data protection for a global network and a growing cloud platform.
Implementation of the strategy is guided by three core principles. The first is to deliver solutions for business partners that are customer-centric, innovative, and transformative. The second is to provide the Bank Group with value for money with selective and standard technologies. The third principle is to excel at the basics by providing a high performing, robust, and resilient IT environment for the organization.
ITSR1: The IT Regional Client Services 1 (ITSR1) is primarily tasked with ensuring cohesive delivery of regional IT programs and initiatives in South Asia, East Asia, and Africa, as well as aligning existing support channels with business needs. In achieving its objectives and providing for a best possible IT customer experience, Client Support directs and partners with other ITS teams/ Service-Desks, Training and Outreach, as well as cross-functional teams delivering products and solutions.
IT Analyst, will provide advanced IT Support to clients and direction to more junior team members in the team. Incumbent will be responsible for providing enterprise-level IT support to clients by working closely with service teams within ITS and service vendors and identifying, troubleshooting, and resolving basic to complex technical and non-technical end-user questions for all desktop/computing services.
This position will report directly to the Senior IT Officer of the Client Services Unit (ITSR1)
Duties & Responsibilities
 Works directly with customers to probe and ask effective questions to fully diagnose both the root cause of a problem and the customer's comfort level with technology. Assesses more complex, non-routine problems in their area of specialization.
 Serves as second point of contact called upon to resolve a customer problem. Identifies and engages the resources necessary to fully evaluate and address the situation, following up to ensure effective resolution.
 Resolves non-standard problems including those escalated by others.
 Conducts complete diagnostics of most business technology problems, including those involving multiple systems, clients, platforms, and technologies.
 Analyzes information related to a client support service, identifying and reporting on trends, anomalies, etc. Identify opportunities for improvements and escalate to management.
 Supports and maintains the end-user environment. This includes configuring new hardware, reviewing and addressing virus alerts, installing and troubleshooting software including patches, performing tests, and monitoring the environment (especially during peak periods) to anticipate support needs.
 Participates in facilities work and vendor management, as part of CO administrative teams. Participate in security and business continuity activities. Supports installation, maintenance, upgrades to local networks and communications infrastructure.
 Disseminates information on common problems and issues to clients
 Tracks trending of issues and proactively escalates to Supervisor/ Service Providers
 Applies Technical Knowledge under limited guidance/ direction
 Takes decisions for most routine cases with update to Supervisor.
Selection Criteria
 Bachelor's or Master's degree with 2 years relevant experience OR equivalent combination of education and experience
 Excellent Windows desktops, VPNs, and Apple mobile devices supporting skills.
 Advanced knowledge and skills in Microsoft suite products, e.g., Office365, Outlook, SharePoint, OneDrive on Mobile and PC, and browser-based applications.
 Advanced skills with virtual meeting tools, including Cisco products, such as WebEx and Jabber, and MS Teams and Zoom.
 ITIL4+ Certification and Experience in performing incident management according to ITIL practices using ServiceNow system, and adhering to agreed SLAs and Quality metrics.
 Experience in supporting VIP clients, with the temperament to handle urgent requests.
 Good Communication Skills to Conducting training on IT Products and engage with Clients in a multi-cultural Environment.
World Bank Group Core Competencies
The World Bank Group offers comprehensive benefits, including a retirement plan; medical, life and disability insurance; and paid leave, including parental leave, as well as reasonable accommodations for individuals with disabilities.
We are proud to be an equal opportunity and inclusive employer with a dedicated and committed workforce, and do not discriminate based on gender, gender identity, religion, race, ethnicity, sexual orientation, or disability.