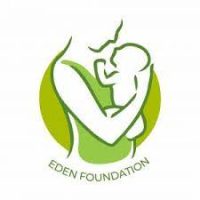 Company: Eden way Foundation
Location: Ghana
State: Jobs in Accra
Job type: Full-Time
Job category: IT/Telecom Jobs in Ghana
Job Description
Edenway Foundation is seeking a highly skilled and self-motivated Internet of Things (IoT) Expert to join its team. This unique position not only requires a deep understanding of microcontrollers, sensors, Raspberry Pi, and related technologies but also a passion for teaching and empowering the youth in digital technology.
Responsibilities
– Design, develop, and implement IoT systems and projects.
– Conduct hands-on training sessions with university students across Africa.
– Travel to various GEO-Africa Incubator/Accelerator (GAIA) Clubs established in different African universities.
– Actively engage and inspire students, transferring practical and theoretical knowledge in IoT.
Qualifications
– Proven expertise in IoT, including microcontrollers, sensors, Raspberry Pi, etc.
– Excellent teaching ability and experience in transferring hands-on skills.
– Ability to work independently and adapt to diverse educational environments.
– Strong communication and interpersonal skills.
– Willingness to travel extensively across Africa.
Contract Terms
– The position is on a contract basis for a maximum duration of 9 months.
– Remuneration is competitive and negotiable based on experience and qualifications
Method of Application
Interested candidates should submit a CV, a cover letter detailing relevant experience and teaching philosophy, and at least two references.
Applications should be sent to [email protected]
Deadline for Application: 30 November 2023