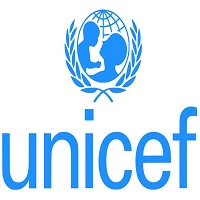 Closing date: Monday, 13 March 2023
International consultant Technical support to Foster Care Support Centers (not for a Nationals of North Macedonia)
Job no: 559743
Position type: Consultant
Location: North Macedonia Division/Equivalent: CEE/CIS
School/Unit: North Macedonia
Department/Office: Skopje, North Macedonia
Categories: Child Protection
UNICEF works in some of the world's toughest places, to reach the world's most disadvantaged children. To save their lives. To defend their rights. To help them fulfill their potential.
Across 190 countries and territories, we work for every child, everywhere, every day, to build a better world for everyone.
And we never give up.
For every child, care
Background
Following the successful deinstitutionalization of children from the large-scale institutions, UNICEF provides continuous support in the process of further strengthening the child-care system, with focus on the foster and kinship care. In that process, the Government redirected resources including for the establishment of two foster care support centers (FCSC), the first one being established in July 2021. This type of support was introduced in the child protection system for the first time, as regulated by the Social Protection Law from 2019, stipulating that the FCSC will be responsible to promote the family foster care service, evaluate and educate future foster families, and observe and provide support to the existing foster families. Its staff reports to the Center for Social Work (CSW) on the work with the foster families and proposes measures for the improvement of foster care. UNICEF contributed to the foster care system strengthening by providing technical assistance for development of standards, procedures, toolkits, training materials and specialized modules, and by supporting the capacity development component for the professionals working in the foster care system. In 2019 and 2020, UNICEF supported development of the Manual with Guidance and Standards for Foster Care, and other supporting materials on the functioning of the centers. UNICEF also supported the training of trainers' delivery, participated by professionals from the CSWs, residential institutions, Institute of Social Activities, and the Ministry of Labor and Social Policy.
Despite significant progress, foster care professionals require additional support with regards to the operationalization and synchronization of their work. Furthermore, the training programme already developed needs upgrade with additional modules on specialized foster care. UNICEF, in the frame of the Workplans with the Ministry of Labor and Social Policy, in close collaboration with the Institute for Social Activities, provides continuous technical support in capacity development, to ensure children in the care system are provided with care and support in a family environment, in line with their best interest
Purpose and objectives of the Individual Consultancy
UNICEF is seeking to engage an international consultant to provide technical support to contribute to strengthening of the foster care in North Macedonia. Under the general supervision of the Child Protection Officer, the consultant will be expected to perform the tasks described in the Work assignment overview below, aimed at achieving the following specific objectives:
 Support the operationalization and synchronization of the Foster Care Support Centers by development of annual programs including implementation plan and budget
 Develop a specialized foster care module for unaccompanied and separated children on the move, and provide capacity building to the Foster Care Support Centers' staff
The consultant will be expected to collaborate closely with the Ministry of Labor and Social Policy, professionals of the Institute for Social Activities, the Foster Care Support Centers' staff, and UNICEF Child Protection Officer. For the second objective, the consultant will be expected to collaborate closely with the national consultant (selected and engaged by UNICEF).
How can you make a difference?
Deliverable 1:
Develop synchronized annual programs of the Foster Care Support Centers (Key segments of the annual programs to include: Recruitment strategy and promotion, Annual budget, Quality assurance policies, Assessment methodologies, Data collection and management policies, Capacity building and continuous learning plans)
Tasks/Activities:
– Facilitate focus group discussions with the Institute for Social Activity and the Foster Care Support Centres' staff, to assess the needs and define priorities regarding the development of a synchronized annual program for the functioning of the Foster Care Support Centres
– Support Foster Care Support Centres' staff to develop annual programs which identify the budget, key work strands, activities, accountability, timelines, resources, team member responsibilities, metrics for success of the wider support program (based on the relevant documents, including legal framework and policy, standards and procedures related to the functioning of the Foster Care Support Centres)
– Facilitate a working group discussion to validate and finalize the proposed Annual Programs
Timeline:
14-24 March 2023
Deliverable 2:
Develop specialized module for unaccompanied and separated children on the move for Foster Care Support Centers, with support of the national consultant
Tasks/Activities:
– Develop content for a specialized module, including topics of relevance and recruitment of foster families for unaccompanied and separated children
– Conduct consultative meeting(s) with MoLSP, UNHCR and Institute for Social Activity to review and validate the module
– Deliver one in-person one-day training for trainers to professionals from Foster Care Support Centers
Timeline: 25-31 March 2023
Deliverable 3: Produce final report with inputs from the national consultant
Tasks/Activities: Produce final report reflecting on all deliverables, with identified gaps, results achieved and proposed way forward for each deliverable
Timeline: 3 April 2023
Total working days: 15 days
To qualify as an advocate for every child you will have…
 Advanced university degree in the social sciences, or related field
 At least seven (7) years of relevant professional experience in child protection with focus on foster care
 At least three (3) years of professional experience in capacity development
 Knowledge and experience in protection of unaccompanied and separated children on the move is considered a strong asset
 Excellent analytical thinking and strategic planning skills, communication skills, and facilitating skills
 Effective communication, interpersonal skills and sensitivity to diverse cultural contexts and situations
 Excellent verbal and writing skills in English
 Knowledge of Macedonian/Serbian/Bosnian/Croatian is considered as an asset
 Previous experience with the UN will be considered an asset
Please submit the following documents when applying for this consultancy:
The following should be submitted to UNICEF country office and the expected start date is 14 March 2023:
 Motivation letter outlining the approach and specific areas of experience and expertise relevant for the tasks.
 Curriculum Vitae.
Sample of previous work
Financial proposal. The financial proposal should include: daily consultancy fee in USD, travel costs including transportation costs.
The consultant is expected to travel and work in North Macedonia for 15 working days.
Note: Only candidates who will submit all of the required documents will be taken into consideration for further assessment.
For every Child, you demonstrate…
UNICEF's values of Care, Respect, Integrity, Trust, Accountability, and Sustainability (CRITAS).
To view our competency framework, please visit here.
UNICEF is here to serve the world's most disadvantaged children and our global workforce must reflect the diversity of those children. The UNICEF family is committed to include everyone, irrespective of their race/ethnicity, age, disability, gender identity, sexual orientation, religion, nationality, socio-economic background, or any other personal characteristic.
UNICEF offers reasonable accommodation for consultants/individual contractors with disabilities. This may include, for example, accessible software, travel assistance for missions or personal attendants. We encourage you to disclose your disability during your application in case you need reasonable accommodation during the selection process and afterwards in your assignment.
UNICEF has a zero-tolerance policy on conduct that is incompatible with the aims and objectives of the United Nations and UNICEF, including sexual exploitation and abuse, sexual harassment, abuse of authority and discrimination. UNICEF also adheres to strict child safeguarding principles. All selected candidates will be expected to adhere to these standards and principles and will therefore undergo rigorous reference and background checks. Background checks will include the verification of academic credential(s) and employment history. Selected candidates may be required to provide additional information to conduct a background check.
Remarks:
Only shortlisted candidates will be contacted and advance to the next stage of the selection process.
Individuals engaged under a consultancy or individual contract will not be considered "staff members" under the Staff Regulations and Rules of the United Nations and UNICEF's policies and procedures, and will not be entitled to benefits provided therein (such as leave entitlements and medical insurance coverage). Their conditions of service will be governed by their contract and the General Conditions of Contracts for the Services of Consultants and Individual Contractors. Consultants and individual contractors are responsible for determining their tax liabilities and for the payment of any taxes and/or duties, in accordance with local or other applicable laws.
The selected candidate is solely responsible to ensure that the visa (applicable) and health insurance required to perform the duties of the contract are valid for the entire period of the contract. Selected candidates are subject to confirmation of fully-vaccinated status against SARS-CoV-2 (Covid-19) with a World Health Organization (WHO)-endorsed vaccine, which must be met prior to taking up the assignment. It does not apply to consultants who will work remotely and are not expected to work on or visit UNICEF premises, programme delivery locations or directly interact with communities UNICEF works with, nor to travel to perform functions for UNICEF for the duration of their consultancy contracts.
Advertised: Feb 23 2023 Central European Standard Time Application close: Mar 13 2023 Central European Standard Time
 Closes Mar 13 2023International consultant Technical support to Foster Care Support Centers (not for a Nationals of North Macedonia) in North Macedonia

UNICEF in Skopje is looking for an international consultant who will provide technical support to Foster Care Support Centers in Skopje and Bitola to develop training programme modules and annual work plans/programs, aimed at further strengthening the foster care system in North Macedonia