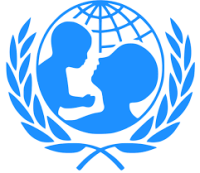 JOB DESCRIPTION
UNICEF works in some of the world's toughest places, to reach the world's most disadvantaged children. To save their lives. To defend their rights. To help them fulfill their potential.
Across 190 countries and territories, we work for every child, everywhere, every day, to build a better world for everyone.
And we never give up.
For every child, protection. 
In Ghana, UNICEF cooperates with the Government and other partners to defend the rights of children and help them fulfill their potential. With offices in Accra and Tamale, the UNICEF team seeks to achieve results in strategic programme areas. The overall goal is for every child to survive and thrive, to live in a safe and clean environment, to learn, to be protected from violence and exploitation, and to have an equitable chance in life. The current Country Programme of cooperation is aligned with the Government priorities, the UN Sustainable Development Partnership (UNSDP) and Key Results for Children (KRCs) in the West and Central African Region (immunization, nutrition, learning outcomes, ending child marriage and ending open defecation). UNICEF main strategies include evidence-based advocacy, system strengthening, integrated programming across sectors, emergency preparedness and response, and innovation.
How can you make a difference?
The purpose of this consultancy is to provide technical support for the implementation of the Ghana's UN PSEA Action Plan, particularly with focus on developing inter-agency Standard Operating Procedures (SOP) for common complaint and reporting mechanism and strengthening the capacity of key government counterparts and service providers in Ghana on identification, reporting and victims' support.
Under the direct supervision of the PSEA Coordinator (currently assigned to the UNICEF Ghana Child Protection Specialist), the consultant is expected to work closely with the Ghana's UN PSEA Network members in supporting of the following tasks:
Deliver training on PSEA for staff who operate the selected hotlines/helplines and service providers in the region/districts affected by the Sahel crisis and its spillover: This will entail the development of training materials (POWER POINT) on key concepts of PSEA, reporting and referrals. The target audience will include staff who operate the selected helplines and hotlines at the national level as well as service providers who play a key role in investigation, victim support and referrals in the five target districts of the Upper East Region.
Develop inter-agency Standard Operating Procedures (SOP) for common complaint and reporting mechanisms: Key steps will include:

Conduct Key Informant Interviews (KIIs) with key stakeholders, including the Government of Ghana, INGO/CSOs and UN agencies
Map out existing information sources on: a) complaint and reporting mechanisms; and b) available child protection and Gender-Based Violence (GBV) services;
Conduct a desk review; and
Develop the SOP, which will need to be contextualized based on the results of KIIs and a desk review , describe clear procedures, roles and responsibilities of parties involved in prevention and response to Sexual Exploitation and Abuse (SEA), and the minimum standards for prevention and response to SEA

Deliver training on PSEA for a wider group of key Government and INGO/CSO staff: This will entail the development of training materials on SEA identification, reporting, referrals and victim support in line with the inter-agency SOP for common complaint and reporting mechanisms and the UN protocol on the provision of assistance to victims of sexual exploitation and abuse. The target audience will include, but not limited to, the National Child Protection in Emergency Working Group members.Kindly refer to this TOR for details on the assignment and to provide your financial proposal as per the deliverables. ToR_PSEA consultant 2023.pdf

To qualify as an advocate for every child you will have…

Academic qualifications and professional experience:

An advanced university degree (Master's or higher) in one of the following fields is required; international development, human rights, psychology, sociology, international law, or another relevant social science field
A minimum of 5 years of relevant professional experience in social development planning and management, particularly in the area of PSEA, GBV and protection, at the international level, is required.

Previous work experience with international development organizations and/or government agencies is an advantage.

Developing country work experience and/or familiarity with emergency is considered an asset.

Knowledge and skills:

Demonstrated knowledge of PSEA, gender-based violence and child protection
Proven knowledge and understanding of the Ghana context and the Sahel emergency context is an asset.
Knowledge of UN systems programming is an advantage.
Excellent management, interpersonal, planning and coordination skills
Demonstrated ability to work in a multi-cultural environment and establish harmonious and effective working relationships

Languages:

Fluency in English is required. Knowledge of another official UN language (Arabic, Chinese, French, Russian or Spanish) or a local language is an asset.

For every Child, you demonstrate…

UNICEF's values of Care, Respect, Integrity, Trust, Accountability, and Sustainability (CRITAS).

To view our competency framework, please visit  here.

UNICEF is here to serve the world's most disadvantaged children and our global workforce must reflect the diversity of those children. The UNICEF family is committed to include everyone, irrespective of their race/ethnicity, age, disability, gender identity, sexual orientation, religion, nationality, socio-economic background, or any other personal characteristic.

UNICEF offers reasonable accommodation for consultants/individual contractors with disabilities. This may include, for example, accessible software, travel assistance for missions or personal attendants. We encourage you to disclose your disability during your application in case you need reasonable accommodation during the selection process and afterwards in your assignment.

UNICEF has a zero-tolerance policy on conduct that is incompatible with the aims and objectives of the United Nations and UNICEF, including sexual exploitation and abuse, sexual harassment, abuse of authority and discrimination. UNICEF also adheres to strict child safeguarding principles. All selected candidates will be expected to adhere to these standards and principles and will therefore undergo rigorous reference and background checks. Background checks will include the verification of academic credential(s) and employment history. Selected candidates may be required to provide additional information to conduct a background check.

Remarks: 

Only shortlisted candidates will be contacted and advance to the next stage of the selection process.

Individuals engaged under a consultancy or individual contract will not be considered "staff members" under the Staff Regulations and Rules of the United Nations and UNICEF's policies and procedures, and will not be entitled to benefits provided therein (such as leave entitlements and medical insurance coverage). Their conditions of service will be governed by their contract and the General Conditions of Contracts for the Services of Consultants and Individual Contractors. Consultants and individual contractors are responsible for determining their tax liabilities and for the payment of any taxes and/or duties, in accordance with local or other applicable laws.

The selected candidate is solely responsible to ensure that the visa (applicable) and health insurance required to perform the duties of the contract are valid for the entire period of the contract. Selected candidates are subject to confirmation of fully-vaccinated status against SARS-CoV-2 (Covid-19) with a World Health Organization (WHO)-endorsed vaccine, which must be met prior to taking up the assignment. It does not apply to consultants who will work remotely and are not expected to work on or visit UNICEF premises, programme delivery locations or directly interact with communities UNICEF works with, nor to travel to perform functions for UNICEF for the duration of their consultancy contracts. CLICK TO APLY