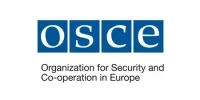 Closing date: Tuesday, 30 May 2023
Background:
Please note that this is a consultancy assignment of a temporary nature, with a maximum duration of up to 144 working days per calendar year. Work location: home-based and field work. Travel within the OSCE region.
The OSCE has a comprehensive approach to security that encompasses politico-military, economic and environmental, and human aspects. It therefore addresses a wide range of security-related concerns, including arms control, confidence- and security-building measures, human rights, national minorities, democratization, policing strategies, counter-terrorism and economic and environmental activities. All 57 participating States enjoy equal status, and decisions are taken by consensus on a politically, but not legally binding basis.
The OSCE Secretariat in Vienna assists the OSCE decision-making bodies in its activities, and provides operational and administrative support to the field operations, and, as appropriate, to other institutions.
The Forum for Security Co-operation (FSC) is an autonomous OSCE decision-making body that deals with military aspects of security. The FSC Support Unit co-ordinates and facilitates the OSCE's role in the politico-military dimension. The primary task of the Unit is to provide expertise and support to the FSC. The Unit initiates, develops, implements technical assistance projects in the field of Small Arms and Light Weapons (SALW) and Stockpiles of Conventional Ammunition (SCA), including preventing and combating illicit trafficking in all aspects, as well as performs quality assurance and quality control of the implementing agencies (OSCE Field Operations, UN agencies, and commercial contractors). The amount of Unit's workload, as well as the need for technical expertise under specific assistance projects, including those delegated for implementation to the Field Operations require relying on additional technical capacity hired through consultancy.
To further support these processes, the FSC SU is seeking to employ a consultant who will be entrusted with substantive responsibilities in providing necessary expertise and advisory related to all aspects of further development and building of canine (K9) capacities of law enforcement agencies (LEAs) in OSCE region to detect and confiscate SALW, ammunition and explosives, including all other subsequent actions to be undertaken in support of these activities.
The consultant canine (K9) expert will work under the overall supervision of the FSC SU Project Officers, and the direct supervision and guidance of the project officers in the respective FOs.
Objective of Assignment: The OSCE is looking for qualified candidates to the consultancy position of a canine (K9) expert to assess the legislative framework in place, management and organizational requirements of the service structure, the HR management issues, infrastructure requirements, training requirements/standards for handlers and dogs, as well as information management and K9 communication and visibility issues related to the K9 assets in an efficient, standardized and unified way. The consultant should also have an experience in policy drafting and analysis in the security field.
Tasks and Responsibilities:
 to provide support in analyzing and reviewing the existing K9 operational plans, policies and procedures within the beneficiary LEAs, to identify gaps and provide advisory support and recommendations for their improvement in line with best practices and international guidelines in place;
 to analyse and review existing practices and policies related to management, operation, and budgeting, and thus ensure an up-to-date status of K9 units with regards to efficient and standardized management and deployment of the K9 assets;
 to provide technical assistance and expertise necessary to deliver, standardize and institutionalize the K9 training for detection of SALW. ammunition and explosives, in accordance with international standards and best practices;
 to perform remote and face-to-face consultations with the relevant stakeholders at various stages of the assignment;
 To perform, as required, any other tasks related to providing support and assistance pertaining to K9 capacity building activities.
For more detailed information on the structure and work of the Secretariat, please see: http://www.osce.org/secretariat
Necessary Qualifications:
 Minimum first level university degree in police, security and/or military sciences, in veterinary sciences and animal health, or similar education;
 Minimum eight (8) years of professional experience at the national and international level, including progressively responsible experience in technical assistance activities ranging from managerial, legal, operational management to technical advisory support;
 Profound knowledge of K9 capability and usage of it in the context of explosives, ammunition and small arms detection;
 Excellent analytical skills, and strong knowledge and understanding of the nexus between K9 capabilities and the operational requirements of the small arms related investigations;
 Ability to establish and maintain effective and constructive working relationships with people of different national and cultural backgrounds while maintaining impartiality and objectivity;
 Demonstrated an ability to integrate a gender perspective into tasks and activities;
 Strong ability to carry out work independently;
 Excellent analytical, diplomatic and negotiation skills;
 Professional fluency in English with excellent written/spoken communication skills; knowledge of other OSCE languages would be an asset; knowledge of local languages in the geographical area of OSCE practical assistance projects in South Eastern Europe, Eastern Europe, South Caucasus and Central Asia would be of distinct advantage;
 Flexibility and ability to work under pressure in a challenging environment and within limited time frames;
 Professional competence with MS Office and Windows applications, including word processing and e-mail .
Remuneration Package:
Remuneration will be based on the selected consultant's/expert's qualifications, experience, the tasks and deliverables for this position and in accordance with the OSCE established rates.
If you wish to apply for this position, please use the OSCE's online application link found under https://vacancies.osce.org/.
The OSCE retains the discretion to re-advertise/re-post the vacancy, to cancel the recruitment or to offer an appointment with a modified job description or for a different duration.
Only those candidates who are selected to participate in the subsequent stages of recruitment will be contacted.
The OSCE is committed to diversity and inclusion within its workforce, and encourages qualified female and male candidates from all religious, ethnic and social backgrounds to apply to become a part of the Organization.
Candidates should be aware that OSCE officials shall conduct themselves at all times in a manner befitting the status of an international civil servant. This includes avoiding any action which may adversely reflect on the integrity, independence and impartiality of their position and function as officials of the OSCE. The OSCE is committed to applying the highest ethical standards in carrying out its mandate. For more information on the values set out in OSCE Competency Model, please see https://jobs.osce.org/resources/document/our-competency-model.
Please be aware that the OSCE does not request payment at any stage of the application and review process.
Additional Information
 Issued by: OSCE Secretariat
 Requisition ID: SEC000200
 Contract Type: Special Service Agreement (SSA) / Consultant
 Grade: No grade
 Job Level: Professional
 Job Type: Consultant
 Number of posts: Multiple
 Location: SEC – OSCE Secretariat, Vienna
 Issue Date: May 3, 2023
 Closing Date: May 31, 2023
 Schedule: Full-time
 Education Level: Bachelor's Degree (First-level university degree or equivalent)