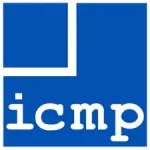 Organization profile
Every year, millions of people around the world go missing as a result of conflict, human rights abuses, disasters, organized crime, irregular migration, and other causes. This is a complex global challenge that can be tackled effectively through cross-cutting programs that address a variety of difficult, interconnected issues.
The International Commission on Missing Persons (ICMP) is the only international organization tasked exclusively to work on the issue of missing persons. It works with governments and other stakeholders, including families of the missing, to help them develop and maintain successful missing persons processes. To learn more about ICMP click here.
ICMP is implementing a multi-year project in Iraq to support authorities in their efforts to account for persons missing as a result of armed conflict and violations of human rights.
The MEAL Officer is responsible for comprehensive internal and external reporting, as well as monitoring and evaluation, accountability and learning (MEAL) mechanisms for the ICMP Iraq Program, including establishing systems to promote evidence-based decision making. Working closely with the Head of Program (Iraq), and in coordination with the Program Coordination & Impact (PCI) and Program Operations units in HQ, they will lead program planning, reviews and evaluations to document and monitor progress, effectiveness and impact of ICMP's activities in Iraq.
The following are the main duties and responsibilities:
 Leads the roll-out and implementation of the ICMP MEAL framework that ensures accountability to donors and Iraqi key stakeholders in coordination with the Program Operations Division
 Prepares and refines logic models and results frameworks, performance monitoring plans, including standard indicators and data collection and reporting protocols, for ICMP grants in Iraq
 Promotes MEAL and adaptive management for increased transparency, accountability and a learning mindset, both internally (program and HQ) and externally
 Ensures feedback from accountability and learning tools are integrated in program planning, implementation and closeout
 Provides analytical thinking and in-depth understanding of current and emerging approaches to MEAL
 Establishes, maintains, and develops productive working relationship with Iraq program staff and supports the Head of Program in planning and monitoring project activities
 Contributes fresh ideas to the development of program strategy, supported by evidence as applicable
 Serves as the primary interface with the Head of Program in monitoring project implementation across grants, including consolidating internal monitoring reports
 Manages the preparation of project proposals for the Iraq program in close cooperation with HQ subject matter experts, as well as assists in coordinating the budget with the Corporate Services Department
 Leads grant reporting in close cooperation with the program technical teams
Requirements
 Special studies related to MEAL or project management or education in project management, political science, international development, public administration, public relations, business, social science or other relevant areas
 At least 10 years of experience in a similar support role within an international organization
 Project and program design, implementation and monitoring
 Preparation of reports, project documents, briefing papers
 Proven experience in designing and maintaining tools for program planning and MEAL
 Knowledge of gender mainstreaming in project management
Mandatory Requirements
 Professional fluency in English and Arabic with excellent drafting skills
 Knowledge of Kurdish will be considered advantage
 Proficiency in Microsoft applications, including Word, Excel, Power Point, Outlook and Teams
 Proven ability to interact positively with colleagues regardless of culture, nationality or gender
 Willingness and ability to work flexible hours including weekends and evenings
 Commitment to the underlying objective of helping the authorities and families of the missing to account for missing persons in an impartial and transparent manner
Benefits
This position is based in Baghdad, Iraq and is a full-time position with a competitive base salary at the LP level on the ICMP Iraq locally engaged salary scale
This position is not eligible for expatriate premiums.
Expected start date: 1 April 2023
Review of applications begins seven days after the job is posted.
ICMP is committed to maintaining an environment of mutual respect, where equal employment opportunities are available to all applicants. ICMP believes that diversity and inclusion among our staff are critical to our success as a global organization, and we seek to recruit, develop and retain the most talented individuals from a thoroughly diverse range of candidates. ICMP is proud to be part of the International Gender Champions network.
ICMP may cancel this recruitment without notice, or may decide to offer a position with different duties and/or contract length.