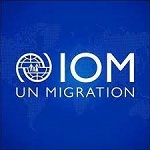 Link to original advertisement
Context
IOM has signed a convention with the Government of Belgium to plan and organise the assisted voluntary return and reintegration project, aiming at the assistance to the voluntary return and reintegration of asylum seekers, people under temporary protection and other persons in need of assistance.
Under the direct supervision of the Migrant Assistance Officer, the incumbent will provide secretarial and administrative support to the AVRR team at CO Brussels, in the day-to-day management of the project activities. The incumbent will actively contribute to facilitate and ensure that administrative procedures are followed as well as programme support to facilitate an efficient operational process.
General Functions
Provide administrative assistance to the implementation of AVRR related projects. This includes: drafting meeting reports, planning meetings, purchase requests, travel requests, expense claims, etc.;
Help with the logistical organization of events and webinars in the frame of the AVRR projects. Keep all partners/participants informed on the practical details of the events and reach out to the target audience to ensure good attendance;
Assist in drafting information materials on AVRR (social media posts, newsletters, videos, return stories, etc.);
Prepare and encode candidates' files in the appropriate database;
Assist with data checks and updates on AVRR cases (reintegration data);
Assist in case management of potential candidates' files, provide information on existing voluntary return projects and, when applicable, on available reintegration opportunities in the countries of origin;
Support in strengthening partnerships with the NGO referral network;
Assist in maintaining good working relations with embassies and consulates to collect information and promote co-operation with a view to facilitate the issuance of travel documents;
Assist in establishing technical information on each country's procedures and specifics to compile and update Country Information Sheets;
Ensure general AVRR project support;
Any translation that may be required in the framework of the AVRR projects;
Any other tasks that may be required.
Required Qualifications and Experience
Education
University degree (Bachelor and/or Master) in Economics, Migration Studies, International Relations, Law or Communication from an accredited academic institution.
Experience
Basic knowledge of the Belgian context and policies in the field of migration;
First working/volunteering experience within the national public sector/ NGOs related to migration would be an asset;
Excellent writing and drafting skills is a requirement;
Analytical skills and a strong sense of synthesis;
Strong organizational capacities;
Computer literacy, especially database tools.
Languages
Fluency in English and French/Dutch is required.
Other
Appointment will be subject to certification that the candidate is medically fit for appointment and verification of residency, visa and authorizations by the concerned Government, where applicable. As part of the mandatory medical entry on duty clearance, candidates will be requested to provide evidence of vaccination against COVID-19.
This post is subject to local recruitment. Only persons holding a valid residence and work permit for Belgium will be eligible for consideration.
The intern is expected to apply and obtain a scholarship to cover his/her costs of living during the internship. For instance, the Flanders Trainee Programme or the WBI traineeship programme can be considered.
How to apply
Interested candidates are invited to submit their applications to [email protected] by 19 January 2023 23:59h (Brussels time) at the latest, referring to 'CFCV 2023-02 Intern AVRR' in the subject line and including the following documents:
CV
Cover Letter
Questionnaire on Mandatory Requirements (page 4)
In order for an application to be considered valid, IOM only accepts applications duly completed. IOM reserves the right to contact shortlisted candidates only.