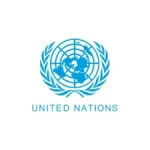 Closing date: Monday, 29 May 2023
Posting Title: Individual Contractor – Digital Communications
Department/Office: Department of Global Communications
Duty Station: CANBERRA
Posting Period: 02 May 2023 – 30 May 2023
Job Opening Number: 23-Department of Global Communications-208027-Individual Contractor
United Nations Core Values: Integrity, Professionalism, Respect for Diversity
Result of ServiceThe development, creation, and population of a functional intranet in compliance with UN standards and general support for other identified communications projects. Training to UNCG colleagues. Technical support to hardware and software of the office.
Work LocationCanberra
Expected duration6 Months
Duties andResponsibilities
Under the overall supervision of the UNIC Canberra Director and reporting directly to the National Information Officer the candidate's duties are as follows:
 Designs and creates an intranet platform for the UN Pacific Communities of Practice Team
 Assistance with the production of and/or adjustment of new or existing content; photographic, audio, video, infographics and print materials for the intranet, social media platforms, exhibitions, publications, and other public information activities.
 Assists in the maintenance and updating of websites.
 Provides communication support including training to UNIC and UN regional colleagues especially digital communications support, as needed,
 Provides IT and technical assistance to the UNIC office.
 Perform other duties as required.
Qualifications/special skillsA first-level university degree is required. A minimum of three years of experience in Web development, IT, Digital communications, or related field is required
LanguagesExcellent command of the English Language is required.
Additional InformationSpecial Skills:
 Highly developed skills using Drupal software and other relevant software for creation of intranets is required
 Experience in using Adobe Creative Suite of programmes and/or comparable computer software is required to create a variety of communication products for both digital and non-digital platforms.
 Experience in the maintenance and updating of IT systems is desirable
 Experience in digital photography, video and audio editing is desirable
 Experience in SEO and related processes is desirable