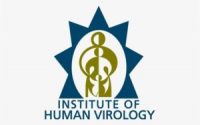 The Institute of Human Virology (IHVN) is a leading and reputable non-governmental organization addressing infectious and non-infectious diseases such as HIV, tuberculosis, COVID-19, cancer and other non-communicable diseases through the provision of prevention, diagnosis, treatment, capacity building, research, and care and support services. IHVN is in partnership with local and international organizations and the different tiers of the government of Nigeria at national, state, and local levels. The Institute's vision is to be a leader in providing quality health services, capacity building and research in West Africa and beyond.
To advance research on anal cancer screening research in vulnerable populations living with or at high risk of HIV in Nigeria through the IMPACT study, we are recruiting qualified candidates to fill the position below:
Job Title: IMPACT Study Physician
Location: Abuja (TRUST clinic)
Job Type: Temporary (this is a 2-year contract)
Reports to: Head of the Trust Clinic and the Principal Investigators of the IMPACT study
Job Duties and Responsibilities
Gently communicate with vulnerable patients about the pathogenesis of human papillomavirus (HPV), the risk of contracting anal cancer, and the options for prevention and treatment discussing the procedure.
Assess patients for anal cancer by conducting procedures of anal swabbing, digital anal rectal examination, and cytology, and high-resolution anoscopy (HRA)-directed biopsy sampling.
Document case in logbook on RedCap including notes about the procedure and impressions.
Communicate histological findings as well as discuss the treatment plan, implications of HSIL diagnosis and the procedure before treatment.
Treat patients for precancerous lesions using hyfrecation/electrocautery for ablation of HSIL. Prescribe medications as indicated.
Evaluate treatment progress, assess health and well-being of the patient, and document findings.
Refer patients for further care for any dysplasia that cannot be addressed at the clinic level and any suspected cases of cancer.
Encourage participants to return for annual anal cancer screening.
Engage with the study and implementation science teams to improve the development of the program.
Minimum Qualifications
Must possess a Degree in Medical Sciences (MBBS or equivalent). Post graduate qualification / Masters level training in Public Health or Epidemiology is an advantage.
Must be registered with the Medical and Dental Council of Nigeria, and possess a current medical practicing license
Must have at least 2 years' experience with HIV clinical care and training.
Previous experience in HIV-related, implementation science, or cancer research is an advantage.
Good knowledge of current trends and normative guidance in HIV clinical care and service delivery amongst vulnerable population will be an advantage
Knowledge, Skills, Abilities:
MS office – high proficiency.
RedCap – intermediate proficiency.
Problem solving skills.
Strong Leadership skills.
Ability to communicate effectively.
Ability to work well as part of a team.
Strong organizational skills and attention to detail.
Medical/Research Laboratory experience.
Application Closing Date
14th October, 2022.
Method of Application
Interested and qualified candidates should send a detailed Resume or Curriculum Vitae and a one page Cover Letter as one MS Word document explaining suitability for the position to "The Deputy Director, Human Resources" via: [email protected] using the Job Title as the subject of the mail.
Note
Candidates are advised to provide three professional referees with email addresses and phone numbers.
Only shortlisted candidates will be contacted.