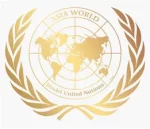 Closing date: Sunday, 26 March 2023
Posting Title: ICT Support services to ESCAP SONCA
Department/Office: Economic and Social Commission for Asia and the Pacific
Duty Station: ALMATY (ALMA ATA)
Posting Period: 14 February 2023 – 26 March 2023
Job Opening Number: 23-Economic and Social Commission for Asia and the Pacific-202002-Individual Contractor
United Nations Core Values: Integrity, Professionalism, Respect for Diversity
Result of Servicea. The individual contractor will provide maintenance and troubleshooting support for the IT infrastructure of SONCA including the stand-alone server, staff computers and peripherals, and telecommunications equipment at the request of SONCA and IMCTS staff. b. The individual contractor will provide consultation to staff on IT related issues specific to the country or the current environment, when requested. Provision of technical specifications and information on best options in both local and international markets. c. IT support for organization and servicing of SONCA's events in hybrid and offline format. Prepare necessary digital materials for ZOOM and YouTube platforms (back-drops, visit pages)
Work LocationAlmaty
Expected duration6 months
Duties andResponsibilities
The mandate of the United Nations Economic and Social Commission for Asia and the Pacific (ESCAP) is to promote sustainable and inclusive development and regional connectivity in the Asian and Pacific region. ESCAP's role as a regional development arm of the United Nations Secretariat is to support its membership with policy oriented research and analysis, normative support and technical assistance and capacity building, to respond to the development priorities and changing needs of the Asian and Pacific region. This position is located in the United Nations Economic and Social Commission for Asia and the Pacific (ESCAP) Subregional Office for North and Central Asia (SONCA), Almaty, Kazakhstan. SONCA covers Armenia, Azerbaijan, Georgia, Kazakhstan, Kyrgyzstan, Russian Federation, Tajikistan and Uzbekistan. For the pursuing it's mandate and carrying out the programme of work SONCA is contingent on proper functioning of the Information Technology (IT) System including telecommunications and staff IT equipment. SONCA is based in Almaty, Kazakhstan in a UN Building and has an independent server (linked with ESCAP headquarters in Bangkok and managed by ESCAP's Information Management, Communications and Technology Section [IMCTS]). In general, IT support is provided by IMCTS and SONCA's team assistant. Due to increasing demand in IT related issues and shortage of specialized personnel SONCA seeks the recruitment of an individual contractor with specialized knowledge in ICT, who will regularly assist in resolving IT issues in coordination with SONCA staff and IMCTS including: -Coordinate troubleshooting, maintaining and upgrading of the stand-alone server with IMCTS; -Provide ad-hoc support services to staff for IT equipment, including but not limited to desktops, laptops, IP telephones, videoconference equipment, printers and peripherals, in coordination with IMCTS. These issues include both hardware and software issues; -Assist in streamlining the office IT environment in collaboration with SONCA staff and IMCTS. This includes providing consultation on the purchase of new equipment and related accessories and implementing new tools to enhance productivity in the office; provision of technical specifications and information on best options in both local and international markets. -IT support for organization and servicing of SONCA's events in hybrid and offline format. Prepare necessary digital materials for ZOOM and YouTube platforms (back-drops, visit pages)
Qualifications/special skillsAcademic Qualifications : Completion of high school or equivalent diploma; first level university degree desirable. IT certificate is preferred. Experience in providing IT support, technical maintenance of IT equipment is a must. At least 3 years of experience in Info Management Systems and Technology is required.
LanguagesFluency in oral and written English and Russian is required
No FeeTHE UNITED NATIONS DOES NOT CHARGE A FEE AT ANY STAGE OF THE RECRUITMENT PROCESS (APPLICATION, INTERVIEW MEETING, PROCESSING, OR TRAINING). THE UNITED NATIONS DOES NOT CONCERN ITSELF WITH INFORMATION ON APPLICANTS' BANK ACCOUNTS.