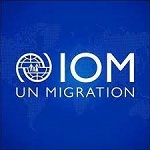 Position Title: ICT Assistant (Client Support) – Applications (Tier 2)
Duty station: Manila (Global) Administrative Centre (MAC)
Job classification: General Staff/G-5
Type of Appointment: One Year Fixed-Term
Salary: Php 638,273.00 per annum net of taxes
Context
Under the overall supervision of the Head of Global User Support and the direct supervision of Technical/User Support Shift Supervisor, the ICT Assistant will provide application support services to end-users through the ICT MAC Global User Support Unit based in Manila including daily technical support to users of IOM's in-house applications, solution and infrastructure worldwide, promoting a client and service-oriented approach.
Required Qualifications and Experience
Education
University degree in Computer Science, Information Technology or a related field from an accredited academic institution, with three years of relevant professional experience in Helpdesk/ Service Desk roles; or
Completed High School degree from an accredited academic institution, with five years of relevant professional experience.
Specialized formal training on IT systems, business software (Microsoft Office), application support, web-based applications, Mobile applications, as applicable for the position.
Valid Microsoft MSCE, ITIL training and certifications are an advantage.
Experience
Experience in Application Support;
Proven knowledge, experience and skills to support and troubleshoot .NET, SharePoint, Java applications.; knowledge of software development, software life cycle, SQL will be considered an advantage;
Ability to present ideas in a user-friendly language to non-technical staff and end-users; knowledge of a ticket-tracking system is an advantage;
Strong customer service orientation; focused on result for the client and responds positively to feedback;
Good administrative and time-management skills;
Excellent problem-solving skills; ability to manage complexities.
How to apply
Interested candidates are invited to submit their applications via IOM Philippines jobsite not later than 14 December 2022 with reference code VN 055-056,084/2022 – ICT Assistant (Client Support) – Applications (Tier 2).
For further information, please refer to: https://careersph.iom.int/vacancies/vn-055-056-0842022-vn-055-056-0842022-ict-assistant-client-support-tier-2-applications-3
IOM welcomes applicants from qualified individuals, irrespective of their race, religion, skin, color, nationality, age, disability status, ancestry, sex, sexual orientation, gender identity or expression, marital status, family structure, mental health status, or any other characteristic.
Only shortlisted candidates will be contacted.