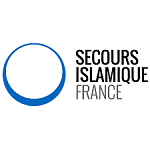 Secours Islamique France (SIF) is a Non-Governmental Organization of international solidarity based in France. Founded in 1991, SIF is a non-profit and non-political organization dedicated to alleviate the suffering of the poorest people. SIF acts wherever humanitarian and social needs require mobilization of emergency relief and/or implementation of development programs.
In Nigeria, SIF provides assistance for both urgent basic needs for those displaced by violence as well as longer-term support for returnees and IDPs in protracted displacement settings. Our current program includes livelihoods support, NFI, shelter, WASH assistance, Protection intervention delivered through multi-purpose community centers as well as IDP camps.
We are recruiting to fill the position below:
Job Title: Hygiene Promotion Assistant
Location: Maiduguri, Borno
Line Manager + 1: HOM
Line Manager:  Program Manager
Expected hiring date: As soon as possible
Duration of contract: 5 months  (Extension Possible)
Missions and Activities
We are seeking to recruit a highly motivated individual for the position of Hygiene Promotion Assistant to work in SIF base.
The tasks described in this job description are not exhaustive or limited. Due to the nature of the mission and the organization, the Hygiene Promotion Assistant may be requested to perform further tasks related to his/her responsibilities.
Main Responsibilities
The Hygiene Promotion Assistant will be responsible for:
Selection and training of the Community Hygiene Volunteers (CHVs) promoters.
Ensure the proper dissemination of hygiene and sanitation messages to communities at grass root level
Organize community level hygiene awareness campaigns and prevention of AWD.
Assist the WASH Engineer in preparing IEC Materials and monitor the distribution of IEC materials to be used at community level
Train and monitor CHV's on how to conduct hygiene promotion sessions and complete their log sheets properly documenting topics discussed, advice provided, issues of concern for SIF's follow-up action, number of attendee's sessions,
Collect all CHV's log sheets on monthly basis and certifying work done by CHV's.
Determine the necessary materials needed for each campaign/activity.
Mobilize the community on behavior change related to hygiene practices.
Assist the WASH Engineer with in identifying locations/sites for WASH infrastructures (latrines construction/rehabilitation, borehole drilling/rehabilitation, etc.) in the beneficiary communities.
Conduct focus group discussion, giving clear messages on good hygiene practices.
Oversees the distribution of water, hygiene and sanitation items.
Timely reporting of Hygiene Promotion activities to line manager
Provide support to other areas of the department as may be required by line manager
Requirements
B.Sc / HND / Diploma in Environmental Health, public Health and other Science related course
At least 1 year experience with a non-profit, non-governmental organization.
Experience in hygiene promotion, water quality monitoring, & community mobilization.
Demonstrated skill in capacity building at the community level.
Communicate well in Hausa and Kanuri is an added advantage.
Excellent experience with Microsoft Excel, Word, Power Point etc
Excellent English communication skills and report writing
Ability to exercise sound judgment and make decisions independently Flexible, able to cope with stressful situations and frustrations.
Personal Qualities:
Flexibility, Organisation skills, Sense of responsibilities, Analysis and coordination skills, Good interpersonal skills, Capacity to prioritize, Strong humanitarian motivation
Working Place:
The position is based in SIF main office, in Maiduguri
Application Closing Date
31st July, 2022.
How to Apply
Interested and qualified candidates should send their Application Letter along with an up-to-date CV (including 3 referees with their current official contacts) by email to: [email protected] using the Job Title as the subject of the email.
Note
Kindly please mention clearly in the e-mail, Cover Letter and CV your name as consecutive order: 1) First name; 2) Surname; 3) Another name.
Mandatory: The email subject line should be marked: – Hygiene Promotion Assistant
Female candidates are strongly encouraged to apply
Candidates from Borno state are encouraged to apply