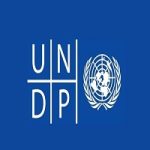 The United Nations Development Programme (UNDP) is the United Nations' global development network. It advocates for change and connects countries to knowledge, experience and resources to help people build a better life for themselves. It provides expert advice, training and grants support to developing countries, with increasing emphasis on assistance to the least developed countries. It promotes technical and investment cooperation among nations.
Headquartered in New York City, the status of UNDP is that of an executive board within the United Nations General Assembly. The UNDP is funded entirely by voluntary contributions from UN member states. The organization operates in 177 countries, where it works with local governments to meet development challenges and develop local capacity.
We are recruiting to fill the position below:
Job Title: Humanitarian Affairs Officer – Reports
Job Opening Number: 5892
Location: Maiduguri, Borno
Agency: UNOCHA
Employment Type: Full time
Grade: SB4
Vacancy Type: Service Contract Holders
Practice Area: Conflict Prevention, Peacebuilding and Responsive Institutions
Bureau: Regional Bureau for Africa
Contract Duration: 10 months
Background
Given the humanitarian current crisis in Nigeria, OCHA must scale up its support to the Humanitarian Coordinator in mobilization and coordination of an effective and principled humanitarian response.
OCHA is particularly concerned about vulnerable communities and those at risk due to current conflict. Under the leadership of the Humanitarian Coordinator for Nigeria, OCHA maintains an office in Abuja and a field presence in Borno, Adamawa and Yobe states in Northeast, Nigeria.
OCHA's mission is to mobilize and coordinate effective and principled humanitarian action in partnership with national and international actors to:

Alleviate human suffering in disasters and emergencies
Advocate for the rights of people in need
Promote preparedness and prevention
Facilitate sustainable solutions.

In December 1991, the General Assembly adopted Resolution 46/182 designed to strengthen the United Nation's response to both complex emergencies and natural disasters.  In addition, it aimed at improving the overall effectiveness of the UN's humanitarian operations in the field.
Under the guidance and direct supervision of the Team Leader of the ISCG Coordinator, the HAO/Cash Coordinator will ensure effective and efficient support on all activities related to cash and Inter-sector Coordination while maintaining full confidentiality in all aspects of her/his assignment, maintenance of procedures, management of information flow, follow up on deadlines and commitments made.
The HAO/Cash Coordinator will work in close collaboration with the UNOCHA team in Nigeria to support the humanitarian community (UN Agencies and partners) to ensure efficient flow of information, coordination, advocacy, and reporting.
Duties and Responsibilities
Under the leadership of the ISCG Coordinator, and with support to Field Coordination and Public Information units, the HAO (Reports Officer) will be responsible for the following duties:
Designing and preparation of information and analysis on humanitarian, disaster, emergency relief and related issues.
Monitors, researches, analyzes, and presents information gathered from diverse sources on assigned topics/issues,including trends in conflict, humanitarian needs and humanitarian response in Nigeria, and brings together key stakeholders  to inform analysis, as required.
Leads the process of or substantially contributes to the preparation of various written documents, e.g. draft sections of OCHA internal and external information products (such as Situation Reports or Humanitarian Bulletins), studies, background   papers, policy guidelines or related documents.
Develops and maintains reference/resource information on specific topics or policy-related issues; responds to various inquiries and information requests internally and externally.
Assists in the production of appeals for international assistance, including through compilation of relevant information and analysis on the humanitarian situation and response in Nigeria.
Assists in the organization of meetings, seminars, conferences, workshops, etc. with other agencies and partners to facilitate exchanges of professional expertise and views on specific humanitarian-related subjects/issues, including analysis of the situation in Nigeria; serves as reporter to such events.
Maintains awareness and analysis of current humanitarian affairs and related issues, to include relevant political, policy, gender considerations or other developments in specific subject area, country or region concerned.
Serves as the primary focal point on specific topics or policy-related issues; keeps abreast of latest developments, liaises with other humanitarian organizations, donors, etc., to ensures appropriate monitoring and reporting mechanisms; provides  information and advice on a range of related issues
Builds and maintains relationships with UN agencies, NGOs, and governmental officials to ensure effective exchange and dissemination of reports and all relevant information
Participates in technical assistance, disaster assessment or other missions, if required.
Performs other duties as required by the Senior Management or colleagues.
Impact of Results
The key results impact the overall coordination of emergency and humanitarian assistance and facilitate operational agencies/organizations to achieve their core objectives and build strong partnerships with relevant stakeholders, including OCHA.
Specifically, the impact will include:
Humanitarian response is well coordinated in a principled manner and organized based on clearly identified needs and   priorities as identified by affected populations.
Required Skills and Experience
Education:
Master's Degree or equivalent in Political Science, Sociology, Law, International Relations, or other related fields
 A relevant First level University Degree with qualifying 04 years' experience may be accepted in lieu of the advanced University Degree.
Experience:
Up to two (02) years of relevant professional experience, preferably in complex emergency and inter-agency contexts particularly the Northeast of Nigeria, dealing with relief and transitional issues.
Familiarity with UN policies, rules, and procedures, particularly in relation to humanitarian response and coordination, and knowledge of institutional mandates, policies and guidelines pertaining to humanitarian assistance, especially the humanitarian reform agenda.
Ability to research, analyze, evaluate, synthesize information, network, and build partnership.
Ability to express clearly and concisely, ideas and concepts in written and oral form.
Experience in the usage of computers and office software packages (MS Word, Excel, etc).
Competencies:
Core Competencies:
Professionalism: Knowledge of a range of humanitarian assistance, emergency relief and related human rights issues, including approaches and techniques to address difficult problems.
Analytical capacity and in particular the ability to analyze and articulate the humanitarian dimension of issues which require a coordinated UN response.
Ability to identify issues and judgment in applying technical expertise to resolve a wide range of problems.
Ability to conduct research, including ability to evaluate and integrate information from a variety of sources and assess impact on the humanitarian rights situation in assigned area.
Ability to work under extreme pressure, on occasion in a highly stressful environment; ability to provide guidance to new/junior staff; ability to provide advice to senior level officials.
Shows pride in work and in achievements; demonstrates professional competence and mastery of subject matter; is conscientious and efficient in meeting commitments, observing deadlines, and achieving results; is motivated by professional rather than personal concerns; shows persistence when faced with difficult problems or challenges; remains calm in stressful situations.
Takes responsibility for incorporating gender perspectives and ensuring the equal participation of women and men in all areas of work.
Demonstrate corporate knowledge and sound judgment.
Communication: Speaks and writes clearly and effectively; listens to others, correctly interprets messages from others and responds appropriately; asks questions to clarify and exhibits interest in having two-way communication; tailor's language, tone, style and format to match audience; demonstrates openness in sharing information and keeping people informed.
Planning & Organizing: Develops clear goals that are consistent with agreed strategies; identifies priority activities and assignments; adjusts priorities as required; allocates appropriate amount of time and resources for completing work; foresees risks and allows for contingencies when planning; monitors and adjusts plans and actions as necessary; uses time efficiently.
Teamwork: Works collaboratively with colleagues to achieve organizational goals; Solicits input by genuinely valuing others' ideas and expertise; is willing to learn from others;
Places team agenda before personal agenda
Supports and acts in accordance with final group decision, even when such decisions may not entirely reflect own position
Shares credit for team accomplishments and accepts joint responsibility for team shortcomings.
Job Knowledge / Technical Expertise:
Possesses basic knowledge of organizational policies and procedures relating to the position and applies them   consistently in the tasks
Fundamental knowledge and understands of the main processes and methods of work regarding to the position
Strives to keep job knowledge up to date through self-directed study and other means of learning
Demonstrates good knowledge of Information Communication Technology (ICT) and good writing / reporting   skills and applies it in work assignments.
Promoting learning and knowledge management/sharing are the responsibility of each staff member.
Language requirements:
Professional fluency in oral and written English and Hausa are required, Kanuri language is an advantage. Candidates will be tested on their linguistic ability.
Application Closing Date
22nd September, 2022 (04:59 AM).
Method of Application
Interested and qualified candidates should:
Click here to apply online
Note
UNDP reserves the right to select one or more candidates from this vacancy announcement.
We may also retain applications and consider candidates applying to this post for other similar positions with UNDP at the same grade level and with similar job description, experience and educational requirements.
Scam warning:
The United Nations does not charge any application, processing, training, interviewing, testing or other fee in connection with the application or recruitment process.
Should you receive a solicitation for the payment of a fee, please disregard it.
Furthermore, please note that emblems, logos, names and addresses are easily copied and reproduced.
Therefore, you are advised to apply particular care when submitting personal information on the web.