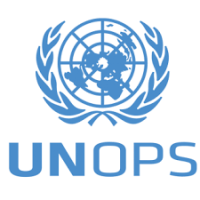 Background Information – UNOPS
UNOPS supports the successful implementation of its partners' peacebuilding, humanitarian and development projects around the world. Our mission is to serve people in need by expanding the ability of the United Nations, Governments and other partners to manage projects, infrastructure and procurement in a sustainable and efficient manner. Working in some of the world's most challenging environments, our vision is to advance sustainable implementation practices, always satisfying or surpassing our partners' expectations. With over 7,000 personnel spread across 80 countries, UNOPS offers its partners the logistical, technical and management knowledge they need, wherever they need it. A flexible structure and global reach means that we can quickly respond to our partners' needs, while offering the benefits of economies of scale.
Background – Thailand Multi Country Office (THMCO)
The Thailand Multi Country Office (THMCO), established in 2017, supports, develops and oversees the UNOPS portfolio of projects in South East Asia and the Pacific. With its head office in Bangkok, the Multi-Country Office comprises five main business units: THMCO Thailand, THMCO Indonesia, THMCO Pacific Operations Cluster, THMCO Papua New Guinea and, THMCO China.
Background Information – Job-specific
Under the direct supervision of the HR Manager and the overall direction of the Head of Support Services as well as the technical guidance of IPAS HR, the HR Associate is responsible for administering and implementing services, plans, and processes covering the array of Human Resources Management service lines for optimal employee and talent management, i.e. recruitment, learning, performance management, transition, organizational development, and contract management. S/he serves as the first contact for internal and external clients in resolving questions on processes and procedures and provision of guidance and information related to HR initiatives and services to a wide range of UNOPS clients.
Summary of Functions / Key Results Expected:
Support to policy development and implementation
Advisory Services
Talent Acquisition and Administration
Team Management
Knowledge Building and Knowledge Sharing
1. Support to policy development and implementation
Contribute to HR policy development and corporate HR initiatives by assisting to collect data on trends, risks and opportunities and sharing local HR best practices.
Assist with projects in support of HR initiatives for attainment of business objectives in line with the corporate HR strategy.
Support the communication of HR policy changes and new HR initiatives to management and personnel, providing guidance as needed.
2. Advisory Services
Provide guidance on HR related systems and processes including but not limited to Recruitment, Contracts, Position Management, Performance Management, Benefits and Entitlements consistent with UNOPS rules and procedures.
Provide advice and guidance to personnel on administrative procedures, processes and practices.
Act as liaison between unit and internal and external clients and provides proactive customer service to expedite completion of projects, and provide information