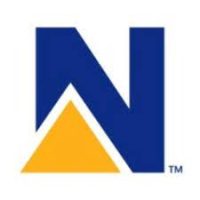 Job Description.
Newmont Mining Corporation is a leading global gold producer with key assets in Nevada, Peru, Australia, Ghana and Suriname.Newmont's Africa Operations holds two gold mining operations in Ghana: the Ahafo Mine located in the Brong-Ahafo region and the Akyem Mine located in the Eastern region. There is also near mine exploration and development focus in Ghana to annually replace gold reserves. Newmont Africa also has early-stage exploration programs in the African countries of Ethiopia and Morocco.Our Africa operations employ approximately 5,900 employees and contractors, with the majority working at the Ahafo Mine. We offer an unparalleled blend of opportunity and career satisfaction with all the benefits you would expect from a global company. This, combined with our growth opportunities, makes Newmont a great company to work.Our Akyem and Ahafo mines have made significant sustainable community development investments in our host communities. These include establishing Development Funds at our Akyem and Ahafo operational areas with each mine contributing US$1 per ounce of gold sold and 1% of net pre-tax annual profit into its community development fund.The only gold company listed in the S&P 500 index, Newmont in 2007 became the first gold company selected to be part of the Dow Jones Sustainability World Index. Newmont's industry leading performance is reflected through our Africa operations' high standards in environmental management, health and safety for our workforce and creating value and opportunity for our employees, host communities and Newmont's shareholders. About This Role
Company: Newmont Mining Corporation
Location: Ghana
State: Ghana
Job type: 

Full-Time

Job category: Human Resource Management Jobs in Ghana
Assist with Talent Acquisition activities to attract and acquire top talent globally.
Conduct end-to-end talent acquisition activities for the region.
In This Role You Will
Support the recruitment of Operators and Maintainers staff roles.
Partner with hiring managers to understand role requirements and expectations.
Post job advertisements on job boards.
Source for candidates, review submitted curriculum vitae (CV), pre-screen and provide shortlist to hiring managers.
Conduct interviews and participate in interview sessions.
Ensure the hiring of diverse candidates to support the regions diversity and inclusion actions and targets.
Develop employment offers to selected candidates.
Initiate pre-employment checks.
Ensure recruitment timelines and actions are adhered to referencing the Recruitment Service Level Agreement.
Adhere to recruitment and selection guidelines in alignment with the company's policies and procedures.
Support Human Resources (HR) general programs and activities as assigned to progress the broader Human Resources (HR) strategy.
Training, Skills & Experience Checklist Formal Qualification (including Professional Registrations):
Bachelor's Degree in Human Resources, Business Management, Psychology, or related field.
Additional Knowledge
The recruitment and selection process.
Knowledge of various assessment tools used in the company context.
Experience
Minimum of 3 years' work experience in Human Resources.
Experience with and exposure to Talent Acquisition activities is strongly preferred.
Demonstrated experience and ability to meet recruiting targets.
Demonstrated track record of successfully filling technical profiles; recruitment experience in the mining (or related) industry beneficial.
Previous experience managing the recruiting process using an Applicant Tracking System (ATS).
Technical Skills
Recruitment and selection skills.
Interviewing, facilitation and decision-making skills.
Administrative skills.
Analytical and problem-solving skills.
Communication (written and verbal) and interpersonal skills.
Computer literacy skills.
Familiar with SAP SuccessFactors Recruiting module.
Planning, organizing and prioritizing skills.
Reporting skills.
Presentation skills.
Behavioral Attributes
Professional.
Confident.
Customer focused.
Integrity.
Confidentiality.
Attention to detail.
Accuracy.
Multi-tasking.
Team Player.
Working Conditions
The Position is located at Accra.
We understand no candidate will meet every single desired qualification. If your experience looks a little different from what we've identified and you think you can bring value to the role, we'd love to learn more about you!
Method of Application
CLICK TO APPLY.
Closing Date : 25th September, 2023