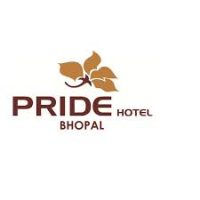 Company: Pretty Pride Hotel
Location: Ghana
State: Kumasi
Job type: 

Full-Time

Job category: Travel and Tourism Jobs in Ghana
Job Description
We are looking to hire a Housekeeping Supervisor who will be responsible for overseeing the housekeeping staff and maintaining the cleanliness and orderliness of all guest rooms, public areas, and back-of-house spaces.
Job Summary
• This role involves ensuring high standards of cleanliness, organization, and guest satisfaction while coordinating with the housekeeping team.
Responsibilities:
• Supervise and coordinate the work of housekeeping staff, including room attendants, housepersons, and laundry personnel.
• Assign tasks, provide training, and monitor performance to maintain high cleanliness standards.
• Inspect guest rooms, public areas, and back-of-house spaces regularly to ensure cleanliness and maintenance standards are met.
• Address deficiencies and provide feedback to staff for improvement.
• Maintain adequate housekeeping supplies and linen inventory.
• Coordinate with the purchasing department to ensure timely replenishment of cleaning materials and amenities.
• Assign guest rooms to housekeeping staff based on occupancy and special requests.
• Ensure timely completion of room cleaning and preparation for check-in.
• Respond to guest requests and complaints promptly and professionally.
• Strive to exceed guest expectations by ensuring a comfortable and clean environment.
• Train new staff members on housekeeping procedures, standards, and safety protocols.
• Provide ongoing training and support for skill development and career growth.
• Ensure that housekeeping staff adhere to safety protocols, including the safe use of cleaning chemicals and equipment.
• Report and address safety concerns and hazards.
• Create and manage staff schedules, considering occupancy levels and labor budgets.
• Handle staff time-off requests and shift changes efficiently.
• Maintain clear and open communication with the housekeeping team, as well as other hotel departments.
• Participate in department meetings and convey important information.
• Prepare regular reports on housekeeping activities, including room status, inventory levels, and staff performance.
• Present reports to the Executive Housekeeper or General Manager.
Qualification Required & Experience
Requirements:
• Diploma or equivalent (relevant education or certifications a plus).
• Proven experience in housekeeping or a related field, with at least [3 years] in a supervisory role.
• Knowledge of housekeeping procedures, equipment, and cleaning chemicals.
• Strong leadership and team management skills.
• Excellent communication and interpersonal skills.
• Attention to detail and the ability to maintain high cleanliness standards.
• Ability to work efficiently and effectively in a fast-paced, guest-focused environment.
Location: Kumasi
Method of Application
Send CVs to: [email protected]
Closing Date: 31 October, 2023