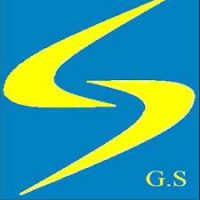 Company: Hollywood International Developers Ghana LTD
Category: Executive / Management
Job Description:
• Daily Operations Management: Oversee and supervise the day-to-day operations of the hotel, ensuring all departments collaborate effectively to maintain efficient workflows.
• Customer Service: Ensure the provision of outstanding customer service, handle customer complaints, and take appropriate actions to ensure customer satisfaction.
• Personnel Management: Recruit, train, and manage hotel staff, ensuring a highly efficient team that can competently fulfill their respective job responsibilities.
• Financial Management: Develop and execute budgets, monitor the hotel's financial status, and ensure expenses are within manageable limits.
• Sales and Marketing: Formulate sales strategies, drive marketing initiatives to ensure a high occupancy rate and maintain a positive brand reputation.
• Facility Maintenance: Be responsible for ensuring the proper maintenance of hotel facilities, including guest rooms, public areas, and equipment.
• Reservations and Front Desk Management: Manage the hotel reservation system, ensure the smooth operation of the front desk, and enhance customer check-in efficiency.
Compliance with Regulations and Policies: Ensure the hotel business complies with local and national regulations and enforce internal hotel policies.
• Emergency Response: In emergency situations, coordinate and take appropriate measures to ensure the safety of both staff and customers.
• Performance Monitoring and Reporting: Regularly monitor hotel performance, generate relevant reports, and provide necessary business updates to upper management.
Qualification Required & Experience
Education:
• A minimum of a bachelor's degree from an accredited university is required.
• Preferred majors include Hotel Management, Tourism Management, or a related field.
Experience:
• A minimum of three years of relevant experience in the hospitality industry is essential.
• Candidates with a bachelor's degree in Hotel Management or a related field may substitute for the experience requirement.
Skills and Competencies:
• Leadership Skills: Ability to lead and inspire a diverse team, fostering a positive and productive work environment.
• Customer Service Excellence: Strong commitment to delivering exceptional customer service and resolving issues promptly.
• Communication Skills: Effective verbal and written communication skills, with the ability to interact professionally with guests, staff, and stakeholders.
• Financial Acumen: Proficiency in budgeting, financial analysis, and cost control to ensure the financial health of the hotel.
• Sales and Marketing: Understanding of sales and marketing strategies to promote the hotel and drive occupancy rates.
• Problem-Solving: Strong analytical and problem-solving skills to address challenges effectively and make informed decisions.
• Organizational Skills: Excellent organizational and multitasking abilities to manage various aspects of hotel operations simultaneously.
• Team Management: Proven experience in recruiting, training, and managing a diverse team of hospitality professionals.
• Adaptability: Ability to adapt to changing circumstances and a dynamic hospitality environment.
• Regulatory Compliance: Knowledge of local and national regulations governing the hospitality industry, ensuring the hotel's compliance.
Location: Osu, Accra
Method Of Application 
Qualified and interested persons should send their application letters and CVs to:
Tel: 0550-333920
Closing Date: 20 December, 2023