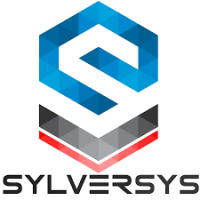 The objective of the Helpdesk Intern is to participate in technical assistance for customers. This assistance can take two forms which are remote assistance and on-site assistance. In view of the company's policy relating to the management of the intern, the latter remains a learner who is well integrated into the operations that are carried out.
Responsibilities:
Participate in providing on-site and remote end-user support with a focus on customer satisfaction, quality of service and excellent technical proficiency
Provide support for end user computing needs by managing the deployment and maintenance of all client/server hardware and software.
Log and update trouble tickets on the IT Service Management (ITSM) portal and communicate with the customer to collect additional incident information incidents
Support end users mainly in the field of office and mobile communications
Participate in the diagnosis and repair of necessary systems and networks
Contribute to the active management of security risks by monitoring client device security, recommending and implementing continuous improvements
Ensure client users are working optimally on desktops, laptops, portable communications devices and workstations
Professionally document all work performed, submit it and update accurate tickets on a daily basis
Work with other team members to identify new revenue opportunities, primarily through projects
Respond to communications from team members within the timeframes established by the GSTIb communications standards
Escalating disabling issues to a higher level in a timely manner.
Required profile for job ad : HELPDESK INTERNQualifications: Educational requirement:
Level: minimum of bachelor's degree
Field concerned: IT and any field related to it.
Skills-Knowledge-Abilities
Good written and oral communication skills
Similar experience is an asset
Have a methodical approach
Experience with administration of Windows 8.1/10/11, Windows Server 2012 systems R2/2019 and experience with Remote Desktop Support (RDP).
Experience with virtualization systems such as HYPER-V
Job criteria for job ad : HELPDESK INTERN
| | |
| --- | --- |
| Job category : | |
| Industries : | IT, software engineering, Internet |
| Employment type : | |
| Region : | |
| City : | Accra |
| Experience level : | |
| Educational level : | |
| Spoken language : | |