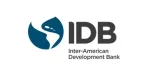 Closing date: Monday, 13 March 2023
Job Title: Health Senior Specialist – Jamaica.
The IDB Group is a community of diverse, versatile, and passionate people who come together on a journey to improve lives in Latin America and the Caribbean. Our people find purpose and do what they love in an inclusive, collaborative, agile, and rewarding environment.
About this position
We are looking for a Health and Social Protection Senior Specialist to join our Social Protection and Health (SPH) Division. You will contribute to our operational, economic, and sector work program in Latin America and the Caribbean. The focus is on the design and supervision of the implementation of complex health projects involving medical infrastructure, health management tools, digital health tools, chronic care models, and preparation for emergencies and disasters. Also, you will participate in policy dialogue and applied research in non-communicable diseases, health system strengthening and financing, health policy, and strategy formulation and implementation.
Our Social Sector (SCL) is a multidisciplinary team convinced that investing in people is the way to improve lives and overcome the development challenges in Latin America and the Caribbean. Jointly with the countries in the region, the Social Sector formulates public policy solutions to reduce poverty and improve the delivery of education, work, social protection, and health services. Our objective is to advance a more productive region, with equal opportunities for people of all genders, and greater inclusion of the most vulnerable groups.
You will work in the Social Protection and Health (SPH) Division, which prepares and supervises operations in borrowing member countries in the areas of social protection (e.g., safety nets and transfers, early childhood development, aging) and health (e.g., health systems' strengthening, health system financing, organization and performance, digital health transformation, etc.).
What you'll do:
 Lead, in coordination with all relevant parties (executing agencies, fiduciary specialists, among others), the supervision of the execution and the monitoring and evaluation of operations for which the IDB has approved financing.
 Identify and resolve complex execution issues related to the supervision of IDB financed operations.
 Lead and participate in the origination, conceptualization, and preparation of health operations in the areas outlined in the Bank´s with other team members and respective authorities.
 Transfer technical and operational knowledge to entities in charge of the execution of IDB financed operations.
 Develop and apply innovative economic and/or sector analytic work to support the preparation of country, sector and regional strategies, loan operations and technical assistance programs.
 Share and disseminate economic/sector knowledge and learning experience to enhance the relevance of the IDB to borrowing countries and the region.
 Engage in policy dialogue with government authorities and development partners based on your validated knowledge of the sector, development challenges of client countries, and IDB policies, strategies, and guidelines.
 Foster health sector modernization and transformation in borrowing countries.
 Work as a member of a multidisciplinary team, coordinating work within SPH, in addition to supporting the activities of the IDB Invest and IDB Lab, within the IDB Group.
 Run project teams and resources effectively.
 Guide, coach, and mentor junior staff to develop technical expertise.
 Provide input to prepare business plans and budgets for the accomplishment of our work program, and to report on progress to internal and external partners.
 Build networks and actively engage with health and social protection specialists in other multilateral and bilateral institutions to promote coordination and cooperation initiatives.
 Work independently with limited oversight.
What you'll need
 Education: You hold a Bachelor´s degree in medical sciences, economics, public administration, in addition to a Master's or Doctoral degree in public health, health management, economics, health economics, public administration, or another related field.
 Experience: You have at least 6 years of relevant and substantive experience in handling health projects, including complex medical infrastructure, organizational change, quality improvement, design and implementation of health policies and operational experience.
We would also look for you to have:
 Expertise on health policies, including health sector financing, health system strengthening, quality of care and health care network improvement programs, as well as knowledge social protection policies, including redistributive, social inclusion, early childhood development programs, and aging policies.
 extensive field experience in working with governments and other partners in health policy strategy formulation as well as experience in supporting implementation of sector modernization efforts in complex environments to achieve greater efficiency of public spending.
 a validated expertise in the development and implementation of economic and/or sector analytic work.
 knowledge of digital tools to improve efficiency of health and social protection policies.
 Languages: Fluency in English. Spanish is strongly recommended for rotation purposes. Candidates will be required to learn Spanish if it is not their first language.
Qualifications – External
Key skills:
Technical track:
 Learn continuously
 Collaborate and share knowledge
 Focus on clients
 Communicate and influence
 Innovate and try new things
Requirements
 Citizenship: You are a citizen of one of our 48-member countries. We may offer assistance with relocation and visa applications for you and your eligible dependents.
 Consanguinity : You have no family members (up to the fourth degree of consanguinity and second degree of affinity, including spouse) working at the IDB, IDB Invest, or IDB Lab.
 COVID-19 considerations: the health and safety of our employees are our number one priority. As a condition of employment, IDB/IDB Invest requires all new hires to be fully vaccinated against COVID-19.
Type of contract and duration
 International staff contract, 36 months initially, renewable upon mutual agreement.
What we offer
The IDB group provides benefits that respond to the different needs and moments of an employee's life. These benefits include:
 A competitive compensation package
 Leaves and vacations : 24 days of paid time off + 8 personal days + sick leave + gender- neutral parental leave
 Health Insurance : IDB Group provides employees and eligible dependents with a robust medical benefits program which covers medical, dental, vision, preventive care, and prescription drugs.
 Pension plan : pre-defined pension plan that provides financial security and support employees in planning for their future.
 We offer assistance with relocation and visa applications for you and your family , when it applies
 Hybrid and flexible work schedules
 Health and wellbeing: Access to our Health Services Center which provides preventive care and health education for employees.
 Development support : We offer tools to boost your professional profile such as mentoring, 1:1 professional counseling, training and learning opportunities, language classes, mobility options, among others.
 Other perks: Lactation Room, Daycare Center, Gym, Bike Racks, Parking, Spouse Career Program, and others.
 Development support: We offer learning opportunities to boost your professional profile such as seminars, 1:1 professional counseling, and much more.
Our culture
At the IDB Group we work so everyone brings their best and authentic selves to work, willing to try new approaches without fear, and where they are accountable and rewarded for their actions.
Diversity, Equity, Inclusion and Belonging (DEIB) are at the center of our organization. We celebrate all dimensions of diversity and encourage women, LGBTQ+ people, persons with disabilities, Afro-descendants, and Indigenous people to apply.
We will ensure that individuals with disabilities are provided reasonable accommodation to participate in the job interview process. If you are a qualified candidate with a disability, please e-mail us at [email protected] to request reasonable accommodation to complete this application.
Our Human Resources Team reviews carefully every application.
About the IDB Group
The IDB Group, composed of the Inter-American Development Bank (IDB), IDB Invest, and the IDB Lab offers flexible financing solutions to its member countries to finance economic and social development through lending and grants to public and private entities in Latin America and the Caribbean.
About IDB
The Inter-American Development Bank is devoted to improving lives. Established in 1959, the IDB is a leading source of long-term financing for economic, social and institutional development in Latin America and the Caribbean. The IDB also conducts cutting-edge research and provides policy advice, technical assistance and training to public and private sector clients throughout the region.
Follow us : https://www.linkedin.com/company/inter-american-development-bank/
https://www.facebook.com/IADB.org
Additional Information
 External Opening Date: Feb 10, 2023
 External Closing Date: Mar 13, 2023
 External Contact Email: [email protected]
 Job Field: Sector