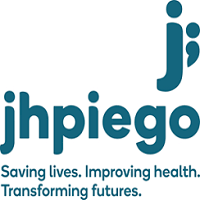 Jhpiego, an Affiliate of Johns Hopkins University, is a global leader in improving healthcare services for women and their families.
We are recruiting to fill the position below:
Job Title: Health Economist (HCVST Study)
Job ID: 2022-4804
Location: Abuja
Employment Status: Consultant
Overview
With funding from Unitaid, technical assistance from the World Health Organization, and implementation by Jhpiego Nigeria in collaboration with the Federal Ministry of Health, the HCV Self testing (HCVST) study will explore the acceptability and feasibility of HCVST in different populations, settings and use cases in Nasarawa State. Among others, the study aimed to quantify costs associated with HCVST implementation and linkage to care over the study period.
The consultant will work closely with Jhpiego STAR Project team, HCVST Study Coordinator, Finance and Administration Department, Ministry of Health, local stakeholders and global advisors working on STAR project to understand, design and oversee the seamless conduct of the costing study.
The study will be implemented between November 2022 and April 2023. The consultant is expected to spend six (6) days in a month over a six-month period to complete the costing aspect of the study.
Responsibilities
Utilize the ingredients-based costing method to document the costs of the intervention and clearly document what is included in the cost calculation.
Align field procedures with approved protocols and Standard Operating procedures (SOPs)
Train interviewers and the program administrators to prospectively collect project expenditures and resources that are likely to influence the cost of the HCVST
Identify potential costs across the HCVST cascade that will be necessary for the cost evaluation
To have an interface with the Finance team lead to understand Jhpiego financial management system during the entrance meeting, as the work is on-going and during exit meeting.
Finance will provide information around the various rates in place which will help to support the study.
Use a standardized spreadsheet to collect deidentified aggregate financial and economic cost data associated with HCVST implementation and linkage to care over the study period.
Analyze the collected cost data to reveal: Unit cost per client reached with information about HCVST, kit distributed/reactive HCVST by model and use cases; unit cost per client linked to confirmatory testing and care, by distribution/linkage model- distribution of costs across cost categories and any other cost information outlined in the study protocol
Disseminate findings and reports to all relevant stakeholders
Complete and submit cost analysis reports, including cleaned dataset, statistical analyses and syntax, data collection tools and completed instruments used during the consultancy
Required Qualifications
A Master's Degree or PhD Health Economics, Economics, Health Financing, Development Finance or related field
Current CITI certificate will be required
Knowledge Skills and Abilities:
Significant work experience in conducting health research in Nigeria
Significant experience in carrying out Cost-Benefit analysis of projects especially in the International Non-Governmental Organization sector
Excellent oral and writing skills in English
Evidence of having delivered similar tasks in the past
Good knowledge of use of Microsoft word, excel and PowerPoint.
Remuneration
Salary: NGN60,000 Per Day
Jhpiego offers competitive salaries and a comprehensive employee benefits package including: medical and dental plans; paid vacation, holidays and sick leave; personal accident insurance; 403(b) retirement plan; life and disability insurance; travel insurance; education assistance plan and more.
Application Closing Date
Not Specified.
How to Apply
Interested and qualified candidates should:
Click here to apply online
Note: The successful candidate selected for this position will be subject to a pre-employment background investigation.