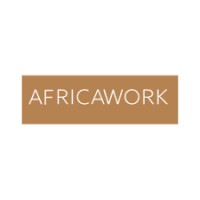 Job Description
Position : Head of Sales Africa – Remote
For our client in the 
Financial Services
 industry, particularly 
Foreign Exchange
 and
 Cross-border transactions
, we are seeking a 
Head of Sales – Africa
 for a remote position.
As the Head of Sales Africa, you will play a pivotal role in driving the foreign exchange business out of Africa and into other markets.
Your main responsibility will be to lead the efforts in expanding the corporate client base, building strong relationships with companies seeking to repatriate their cash.
This is an exciting opportunity to capitalize on the unique product the client is offering and tap into a market with high growth potential.
Missions :
Direct experience in collections for African corporate customers who are looking to repatriate funds back to the UAE is a must.
The role is only open to candidates with an active client book, ready to make transactions from day 1, this is not a developmental role.
Business Development: Identify and engage potential corporate clients across Africa looking to repatriate their cash to the UAE
Market Expansion: Drive the expansion of our operations in Africa, targeting new countries to introduce our solution. Collaborate closely with cross-functional teams to execute market entry strategies effectively.
Relationship Management: Build and maintain strong relationships with key stakeholders, including C-level executives and decision-makers within client organizations.
Fast Onboarding: Demonstrate the ability to swiftly introduce and onboard businesses into our platform. Showcase your proven track record in accelerating sales cycles within the financial industry.
Team Collaboration: Collaborate with our sales operations and risk management teams to execute the sales pipeline effectively. Ensure a seamless transition from prospecting to transaction execution.
Market Insights: Stay informed about industry trends, competitive landscape, and regulatory changes that may impact our business. Provide regular market insights to inform our strategic decision-making.
Required profile for job ad : Head of Sales Africa – Remote
Qualifications:
Proven experience in sales and business development within the financial industry, particularly in foreign exchange or cross-border transactions.
Extensive network of contacts within African corporate circles, with a track record of successfully introducing and onboarding clients.
Strong understanding of foreign exchange markets, regulatory requirements, and financial trends in Africa.
Exceptional communication, negotiation, and presentation skills.
Demonstrated ability to work independently, manage complex sales cycles, and meet ambitious targets.
Adaptability to a dynamic and rapidly evolving startup environment.
Fluency in English ; additional languages relevant to the African market a plus.
Job criteria for job ad : Head of Sales Africa – Remote
Job category :
Industries :

Banking, insurance, finance

Services other

Employment type :
Region :

Ashanti – Brong Ahafo – Central – Eastern – Greater Accra – Northern – Upper East – Upper West – Volta – Western – International

Experience level :
Educational level :
Spoken language :
Key Skills :