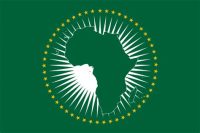 The African Union (AU) is a continental body consisting of the 55 member states that make up the countries of the African Continent. It was officially launched in 2002 as a successor to the Organization of African Unity (OAU, 1963-1999). We are an Integrated, Prosperous and Peaceful Africa, driven by its own citizens and representing a dynamic force in the global arena.
We are recruiting to fill the position below:
Job Title: Head of Clinical Services – Division I
Requisition ID: 1488
Location: Addis Ababa, Ethiopia
Reports to: Director, Medical and Health Services
Directorate / Department: Medical and Health Services
Division: Clinical Services
Number of Direct Reports: 11
Number of Indirect Reports: 21
Job Grade: P5
Contract Type: Fixed Term
Purpose of Job
Directs and manages the daily operations of the Clinical Services Division in order to achieve the strategic objectives of the directorate and the AU's overall goals.
Main Functions
Designs and implements policies, programs and projects to achieve the directorate's strategic objectives.
Manages and supervises employees within the division, ensures the timely delivery of the directorate's goals and effective staff performance evaluation;
Designs policies, strategies and programs to contribute to the effective implementation of relevant AU Policy Organs Decisions;
Ensures the delivery of the division's annual targets in line with the directorate's overall goals and ensures robust and timely monitoring and reporting;
Provides technical leadership and ensures efficient functioning of all Units within the Division
Manages the work of the Division and supervises direct reports to ensure their effective performance in line with the organization's performance management policy and system;
Engages stakeholders within Members States and Regional Economic Communities (RECs)/Regional Mechanisms(RMs) and relevant international organisations in designing and implementing strategies.
Maintains thematic partnerships in support of the mandate of the Division;
Maintains regular working relations with senior stakeholders in Member States and partner institutions in the execution of the Division's mandate.
Represents the organisation and communicates its position at conferences.
Contributes to the preparation of periodic financial and budget execution reports and monitor budget execution at division level.
Ensures the effective management of funds contributed to the organization;
Manages risk within the division and recommends mitigation strategies
Contributes to the development of the departmental business continuity plan and ensures implementation at division level
Maintains a positive work environment that facilitates collaboration and information sharing and is conducive to attracting, retaining, and motivating diverse talent.
Specific Responsibilities
Oversees the administrative management of the Clinical Services Division and lead the continuous improvement of clinical care offered to clients at the AU Clinic, AU Regional Offices and Organs.
Ensures that Division activities are in line with predefined policies (like the Staff Regulations and Rules (SRR), Medical Assistance Plan (MAP) and correct/ report any anomalies.
Promotes the development of simplified guidelines, SOPs, fact sheets on the activities of the Division. In addition, ensure that these are aligned with Regional and international best practices.
Participate in the AU Medical Board in determining the necessity for medical evacuations and attend relevant meetings within and outside the Directorate as instructed.
Supervises and manages the employees of the Division with regard to organisation of work and performance evaluation. Set performance standards for self and staff, conduct performance appraisals on schedule and resolve intra unit conflicts.
Designs strategies, develop policies consistent with AU's goal in order to address the pertinent issues in the healthcare of staff of AU, AU Member States Embassies and their families.
Develops new/expand on existing programs and activities as components of these strategies and policies. Address problems arising from current approaches to relevant area.
Participates in the development and delivery of health promotion, disease prevention and occupational Health and Safety programs of the Directorate (including HIV and AIDS in the workplace).
Engages relevant stakeholders in designing and implementing strategies, as necessary.
Provides support for the health care of AU Peace Support Operations Personnel in collaboration with the PSOD Medical cell.
Provides substantive input into the recruitment of Division/MHSD staff as required.
Produces and submits periodic reports on activities and specific missions.
Ensures that budgets are prepared for the Division in accordance with relevant frameworks.
Oversees the continuing medical education programs for Medical Staff and training of Clinical Attaches and Interns within the Division.
Ensures the training and skills development of staff under his/her supervision.
Represents the organisation and explain its position at meetings and conferences.
Mobilises funding from donors to use to execute strategies and activities, where possible.
Ensures the provision of excellent, patient centred healthcare to the AU Community in Addis Ababa, AU Organs, Regional Offices and Peace Missions.
Ensures the development and delivery of health promotion, disease prevention and occupational Health and Safety programs for the Directorate.
Performs any other duties that may be assigned by the immediate supervisor
Academic Requirements and Relevant Experience
Master Degree in Medicine (MD, MBBS, BMBCh) with twelve (12) years experience in progressively responsible positions as a Specialist in any of the clinical specialties mentioned above, in a tertiary level hospital, private practice or international organization, out of which seven (7) years should be at managerial level while five (5) years should be at supervisory level
Must be working in a senior clinical role in the last five (5) years.
Must have experience in performing clinical audits.
Must be licensed to practice medicine as a Specialist in any clinical specialty in his/her home country or country of residence, as at the time of application.
Fellowship in one of the Clinical specialties from a Regional Post Graduate Medical College (Internal Medicine, Family Medicine, Paediatrics, Obstetrics/Gynaecology, Surgery).
Additional qualification in Management will be an advantage.
Must be licensed to practice medicine as a Medical Specialist in his/her home country or country of residence, as at the time of application.
Required Skills:
Leadership and management skills
Communication, report writing and presentation skills
Research and analytical skills
Interpersonal and negotiation skills
Ability to work in teams and in a multi-cultural environment
Knowledge in international educational reforms and strategies
Knowledge and working understanding of AU policies, systems and standards
Planning, Budgeting and Organization skills.
Proficiency in one of the AU official working languages; fluency in another AU language(s) is an added advantage.
Leadership Competencies:
Strategic Insight..
Developing Others
Change Management….
Managing Risk…
Core Competencies:
Building Relationships
Foster Accountability Culture….
Learning Orientation
Communicating with Influence…
Functional Competencies:
Conceptual thinking
Job Knowledge Sharing
Drive for result
Continuous Improvement Orientation
Tenure of Appointment
The appointment will be made on a regular term contract for a period of three (3) years, of which the first twelve months shall be considered as a probationary period.
Thereafter, the contract will be for a period of two years renewable, subject to satisfactory performance and deliverables.
Remuneration
Indicative basic salary of USD50,746.00 (P5 Step1) per annum plus other related entitlements e.g. Post adjustment ( 46% of basic salary), Housing allowance USD26,208.00  (per annum), and education allowance (100% of tuition and other education-related expenses for every eligible dependent up to a maximum of US$ 10,000.00 per child per annum), for internationally recruited staff and a maximum of $3,300 per child per annum for locally recruited staff.
Application Closing Date
6th December, 2022.
Method of Application
Interested and qualified candidates should:
Click here to apply online
Note
Only candidates who have met all the requirements of the post and have been selected for an interview will be contacted.
Only applications registered online with a complete curriculum vitae (CV) attached will be considered.
The Africa Union is an equal opportunity employer and female candidates are strongly encouraged to apply.
Gender Mainstreaming: The AU Commission is an equal opportunity employer and qualified women are strongly encouraged to apply.