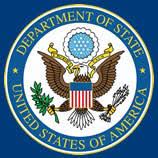 The U.S. Mission to Nigeria comprises of the Embassy in Abuja, FCT, and the Consulate General in Lagos. U.S. Consulate General Lagos is the Mission's representative to the Nigerian people in the southern region.
We are recruiting to fill the position below:
Job Title: GSO Assistant (Warehouse)
Announcement Number: Abuja-2021-077RA
Location: Abuja
Hiring Agency: Embassy Abuja
Series / Grade: FP – 0805 7
Promotion Potential: FP-7
Work Schedule: Full-time – 40 hours per week
Overview
Hiring Path: Open to the public
Who May Apply/Clarification From the Agency:

For USEFM – FP is 07.  Actual FP salary determined by Washington D.C.
Current Employees of the Mission – This includes U.S. Citizen Eligible Family Members (USEFMs); Eligible Family Members (EFMs); Declared Members of Household (MOHs), dependents of U.S. Personal Services Contract (USPSC) who are assigned under COM – All Agencies

Security Clearance Required: Public Trust – Background Investigation
Appointment Type: Permanent
Appointment Type Details: Definite not to Exceed (5 years)
Summary
The work schedule for this position is: Full Time (40 per week)
Start date: Candidate must be able to begin working within a reasonable period of time (6 weeks) of receipt of agency authorization and/or clearances / certifications or their candidacy may end.
Supervisory Position: No
Relocation Expenses Reimbursed: No
Travel Required: Not Required
Duties
Basic Functions:
Basic Function: the incumbent manages warehouse operations and service support to customers.
The job holder will also oversee the property operation of the Warehouse during make-readies in liaison with Facilities Management.
The position supports LE Staff employees and American direct-hires and their families assigned to Abuja and reports to the Supervisory General Services Officer (SGSO). Position requires non-sensitive clearance.
Qualifications and Evaluations
Education Requirements:
Completion of high school diploma is required.
Experience:
Minimum of two (2) years of experience in administrative and/or in customer-focused work environment is required.
Job Knowledge:
Thorough knowledge of administrative and office procedures, as well as knowledge of management practices and a general understanding of USG organizational structure and Embassy Abuja are required.
Knowledge of management practices relative to a wide range of services available to the Customer Services Center (CSC) is required.
Evaluations:
This may be tested. Please specify your level of proficiency in the language listed.
Language:
Level IV (Fluent) Speaking / Reading / Writing of English is required.
Skills and Abilities:
Must have excellent interpersonal, presentation and organizational skills. Must demonstrate the ability to work with customers in providing clear, concise guidance and training.
Must be comfortable working with Embassy personnel. Must be able to respond with courtesy in handling stressful situations. Must be an analytic thinker, a problem-solver, and have a can-do attitude.
Proficiency with Microsoft Office applications (i.e. Word, Excel, Access, PowerPoint, Publisher, etc.) is required (This will be tested).
Must be able to lift heavy objects and use suitable lifting techniques like bending the knees, squatting appropriately, and ensuring the back is straight.
Equal Employment and Opportunity (EEO):
The U.S. Mission provides equal opportunity and fair and equitable treatment in employment to all people without regard to race, color, religion, sex, national origin, age, disability, political affiliation, marital status, or sexual orientation.
Qualifications:
All applicants under consideration will be required to pass medical and security certifications.
Hiring Preference Selection Process:
Applicants in the following hiring preference categories are extended a hiring preference in the order listed below.
Therefore, it is essential that these applicants accurately describe their status on the application. Failure to do so may result in a determination that the applicant is not eligible for a hiring preference.
Hiring Preference Order:
AEFM / USEFM who is a preference-eligible U.S. Veteran*
AEFM / USEFM
FS on LWOP and CS with reemployment rights **
* Important
Applicants who claim status as a preference-eligible U.S. Veteran must submit a copy of their most recent DD-214 ("Certificate of Release or Discharge from Active Duty"), Letter from Veterans' Affairs which indicates the present existence of a service-connected disability dated within the past six months, equivalent documentation, or certification.
A "certification" is any written document from the armed forces that certifies the service member is expected to be discharged or released from active duty service in the armed forces under honorable conditions within 120 days after the certification is submitted by the applicant.
The certification letter should be on letterhead of the appropriate military branch of the service and contain (1) the military service dates including the expected discharge or release date; and (2) the character of service.  Acceptable documentation must be submitted in order for the preference to be given.
** This level of preference applies to all Foreign Service employees on LWOP and CS with re-employment rights back to their agency or bureau.
For more information (i.e., what is an EFM, USEFM, AEFM, MOH, etc.?) and for additional employment considerations, please visit the following link.
Marketing Statement:
Remuneration
USD38,894 annually.
Benefits
Agency Benefits:
Locally Employed Staff, including Members of Household (MOHs), and Third-Country Nationals (TCNs), working at the U.S. Mission in Abuja, Nigeria may receive a compensation package that may include health, separation, and other benefits.
For EFMs, benefits should be discussed with the Human Resources Office.
The pay plan is assigned at the time of the conditional offer letter by the HR Office.
Application Closing Date
11th October, 2022.
Method of Application
Interested and qualified candidates should:
Click here to apply online
Important Information
All candidates must be able to obtain and hold a Secret clearance.
To apply for this position click the "APPLY TO THIS VACANCY" button at the top of the page. Click on the "Submit Application" button to complete your application process.
Required Documents:
To qualify based on education, you MUST submit the requested degree and / or transcripts as verification of educational requirement by the closing date of this announcement. Failure to provide requested information, or the information is insufficient to verify eligibility, may result in disqualification for this position.
All Applicants:
Residency and/or Work Permit
Degree with transcript
Eligible Family Member Applicants:
Copy of Sponsor's Orders/Assignment Notification (or equivalent)
DD-214 – Member Copy 4, Letter from Veterans' Affairs, or other supporting documentation (if applicable)
SF-50 (if applicable)
Next Steps:
Applicants who are invited to take a language or skills test, or who are selected for an interview will be contacted via email.
For further information – the complete position description listing all of the duties, responsibilities, required qualifications, etc. may be obtained by contacting the Human Resources Office.
Thank you for your application and your interest in working at the U.S. Mission in Abuja, Nigeria.