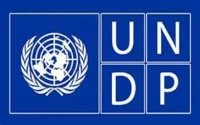 Closing date: Thursday, 13 April 2023
General
Description of assignment title: Graphic design for Small Island Developing States publications
Assignment country: United States of America
Expected start date: Invalid Date
Sustainable Development Goal: 13. Climate action
For how many hours per week will the volunteer be required?
11 – 15
Host entity: UNDP BPPS Small Island Developing States Unit
Type: Online
Duration: 6 weeks
Number of assignments: 2
Details
Mission and objectives
UNDP has a long-standing partnership with Small Island Developing States (SIDS), with an estimated annual value of US$530m, supporting SIDS to advance national development priorities and respond to diverse challenges and opportunities. UNDP's upgraded SIDS offer responds to their most pressing needs as well as greatest opportunities for accelerating sustainable development. Building on multipliers that promise to accelerate progress across the SDGs, and building on UNDP's comparative advantage and specific expertise, UNDP is expanding its support in: Climate Action, developing Blue Economies and promoting Digital Transformation.
Context
The distinct characteristics of Small Island Developing States (SIDS) render them a special case for sustainable development, as recognized by the United Nations. While SIDS have diverse and distinct development trajectories, they are also bound together by certain commonalities, especially structural constraints such as lack of economic diversification, need for social protection and inclusion, as well as fiscal constraints including heavy indebtedness and barriers to full integration into the global economy. At the same time, SIDS are among the world's most vulnerable to the impacts of climate change, feeling intimately and urgently the consequences of intensified extreme-weather events, rising sea levels, and ocean acidification, exacerbated by degradation and depletion of natural capital, which sustain cultural identities, livelihoods and economies. However, SIDS have access to significant natural assets, unique indigenous knowledge, younger populations, and agile governance that can help them to develop sustainably and manage their natural environment productively and equitably. They also possess real potential for innovation to turn their most pressing challenges into opportunities for prosperous recovery that will allow them to build back better, greener and bluer. Many SIDS are well placed to become innovation incubators for new technological or nature-based solutions that may be scaled up across them and elsewhere. SIDS also hold nearly 20 percent of the world's offshore exclusive economic zones and have significant potential as 'Large Ocean States'. As SIDS are concluding 10 years of the SAMOA Pathway and preparing for the 2024 Fourth International Conference on SIDS, these opportunities, along with SIDS' collective commitment to transformational change and global action, provide an ideal ecosystem for innovative thought and action. In times of increasing global uncertainty caused by planetary pressures, 2023 will be a pivotal year to identify action areas for the SIDS' new development pathway, with much to look forward to and opportunities for mobilizing real change and impact. A key support the UNDP SIDS team provides to SIDS is through knowledge management and generation of resources including publications and reports with analysis of trends and progress along the pillars of the SIDS Offer.
Task description
The UNDP SIDS team is responsible for knowledge management and publishes a variety of reports and materials in support of SIDS in their development. We have a few upcoming reports that could use graphic design support, including catalogues for the dataset released for the new UNDP SIDS Data Platform and a report about the progress and priorities of SIDS moving into 2023. This assignment will be to support with generating graphics for these reports, and improving their overall design and visual appeal.
Requirements
Required experience
Adobe Creative Suite Understanding of SIDS Context Graphic Design Media and Communications
Languages
English, Level: Fluent, Required
Other information
Inclusivity statement
United Nations Volunteers is an equal opportunity programme that welcomes applications from qualified professionals. We are committed to achieving diversity in terms of gender, care protected characteristics. As part of their adherence to the values of UNV, all UN Volunteers commit themselves to combat any form of discrimination, and to promoting respect for human rights and individual dignity, without distinction of a person's race, sex, gender identity, religion, nationality, ethnic origin, sexual orientation, disability, pregnancy, age, language, social origin or other status.