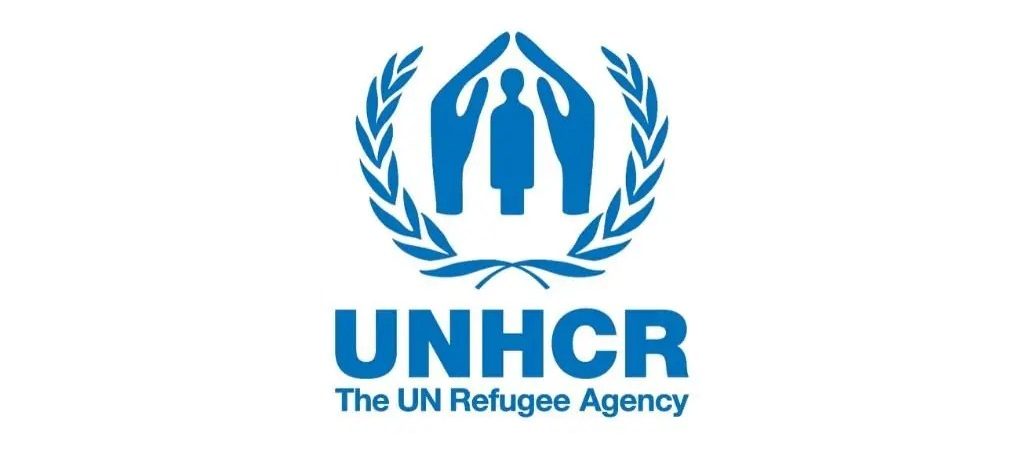 Closing date: Monday, 27 March 2023
Grade: GS6
Staff Member / Affiliate Type: General Service
Reason: Temporary > Temporary Assignment/ Appointment
Hardship Level: C
Family Type: Family<p></p><p></p>
Residential location (if applicable): Remote work accepted: No
Target Start Date: 2023-03-08
Target End Date: 2023-12-31
Job Posting End Date: March 27, 2023
Standard Job Description: Government Liaison Associate
Organizational Setting and Work Relationships
The Government Liaison Associate is a member of the Government Liaison Unit. S/he normally reports to the (Senior) Government Liaison Officer. The incumbent receives regular guidance and advice from the supervisor. S/he participates in all meetings/working groups related to the Government and to provide support on coordination work on common processes.
Under the supervision of the (Senior) Government Liaison Officer, the responsibilities of the Government Liaison Associate is to give, obtain and exchange information requiring discussions and explanations both to UNHCR staff members, Government authorities and other external parties on subject matters which may be of importance to the Organization.
All UNHCR staff members are accountable to perform their duties as reflected in their job description. They do so within their delegated authorities, in line with the regulatory framework of UNHCR which includes the UN Charter, UN Staff Regulations and Rules, UNHCR Policies and Administrative Instructions as well as relevant accountability frameworks. In addition, staff members are required to discharge their responsibilities in a manner consistent with the core, functional, cross-functional and managerial competencies and UNHCR's core values of professionalism, integrity and respect for diversity.
Duties
 Assist in the establishment of close working relations with officials in various ministries especially Ministry of Foreign Affairs.
 Keep track of evolving issues concerning asylum seekers, stateless persons and refugees within the Area of Responsibility (AoR).
 Ensure that the office is kept informed of local and international developments which may have a political or operational impact on the office's relation with the Government, including latest developments with regard to the implementation of the GCR, UN reform etc.
 Inform the supervisor and/or other senior managers on a continuing basis of relevant information on the outcome of discussions with government authorities on various issues.
 Assist senior management in dealing with the challenges posed by the political context, developments with the Government and issues related to humanitarian and development processes.
 Accompany the Representative/Deputy Representative/Head of Office and Headquarters visitors on missions and meetings.
 Assist in preparation for different visits and missions to the Operation.
 Liaise with Government partners and local authorities on behalf of UNHCR, as required.
 Draft correspondence and reports as required and assist in the drafting of briefing notes, background material, talking points, fact sheets, as required.
 Manage budget, when requested, including tracking expenditures.
 Initiate upon request of the supervisor the contact with the relevant external parties on various issues.
 Coordinate with different units in the office that information presented to government authorities is duly verified and endorsed by the supervisor.
 Perform other related duties as required.
Minimum Qualifications
Education & Professional Work Experience
Years of Experience / Degree Level
For G6 – 3 years relevant experience with High School Diploma; or 2 years relevant work experience with Bachelor or equivalent or higher
Field(s) of Education
Not applicable.
Certificates and/or Licenses
Political/Social Science;
Business Administration;
or other relevant field;
(Certificates and Licenses marked with an asterisk* are essential)
Relevant Job Experience
Essential
Not specified.
Desirable
Good knowledge of UNHCR operations and good political awareness.
Functional Skills
MS-Drafting, Documentation, Data Presentation
MS-Networking
CO-Cross-cultural communication;
(Functional Skills marked with an asterisk* are essential)
Language Requirements
For International Professional and Field Service jobs: Knowledge of English and UN working language of the duty station if not English.
For National Professional jobs: Knowledge of English and UN working language of the duty station if not English and local language.
For General Service jobs: Knowledge of English and/or UN working language of the duty station if not English.
All UNHCR workforce members must individually and collectively, contribute towards a working environment where each person feels safe, and empowered to perform their duties. This includes by demonstrating no tolerance for sexual exploitation and abuse, harassment including sexual harassment, sexism, gender inequality, discrimination and abuse of power.
As individuals and as managers, all must be proactive in preventing and responding to inappropriate conduct, support ongoing dialogue on these matters and speaking up and seeking guidance and support from relevant UNHCR resources when these issues arise.
This is a Standard Job Description for all UNHCR jobs with this job title and grade level. The Operational Context may contain additional essential and/or desirable qualifications relating to the specific operation and/or position. Any such requirements are incorporated by reference in this Job Description and will be considered for the screening, shortlisting and selection of candidates.
Desired Candidate Profile: The desired candidate will:
 Draft routine correspondence and reports, prepare tables and draft corresponding text, prepare background material for use in discussions and briefing sessions.
 Maintain close working relations with the local authorities, governmental and non-governmental implementing partners and other external parties, providing co-operation and guidance if necessary.
 Collect and maintain information on statistics regarding persons of concern.
 Assist the supervisor in preparation and facilitation of workshops, trainings, seminars and other meetings.
 Manage external queries and information flows by identifying and anticipating required action.
Related to the Central Africa Republic – SSP:
 Liaise with the full members of the regional management committee and UNHCR to provide the secretariat of the platform at the national level.
 Support and facilitate the work of the national technical committees by providing the secretariat for the monthly meetings and mobilizing the members of each of the national technical committees according to their expertise in connection with the agenda of each meeting.
 Participate and provide technical support in the formulation (or revision) of a national strategy for solutions and a national action plan to operationalize the recommendations of the Yaound\u00e9 Declaration.
 Through the Representative and the regional Secretariat, liaise and inform the line ministry(ies) responsible for issues related to people in situations ofin charge of issues related to forced displacement/asylum of the conclusions of the various thematic meetings by sharing a summary report s and ensure validation of the national action plan by the line ministry(ies)government.
 Liaise with UNHCR Representative and the Regional Secretariat to organize quarterly meetings with the national core group to gather feedback from its members on the proposed agendas and activities carried out by the technical committee.
 Collect and maintain information on statistics regarding persons of concern.
 Liaise directly with Government partners to provide requested information and follow-up on pending issues.
 Liaise with States, government counterparts, UNHCR offices and partners where persons of concern are hosted in view of the implementation of the Yaound\u00e9 Declaration.
 Through the regional coordinator of the secretariat, participates in the regional meetings of experts.
 Perform other related duties as required.
Functional Clearance: This position doesn't require a functional clearance
Required languages (expected Overall ability is at least B2 level): ,
Desired languages: ,
Additional Qualifications: Skills
CO-Cross-cultural communication, CO-Drafting and Documentation, SO-NetworkingEducation
Certifications
Business Administration – Other, Political Science – Other, Social Sciences – OtherWork Experience
UNHCR Salary Calculator: https://icsc.un.org/Home/SalaryScales
Other information: