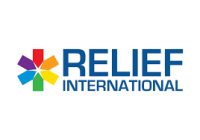 Job Description
Position : Global Procurement Manager
We are currently recruiting a 
Global Procurement Manager
 to join our 
Supply Chain & Operations 
team.
This is a remote home based position open to candidates based in Africa, Asia, Middle East and globally.
At Relief International, we are committed to building a representative, inclusive and authentic workplace. We strongly encourage applications from candidates from minoritized backgrounds those who bring lived experience of the contexts in which we work.
We are proud to be a global recruiter, hiring people from around the world. We offer competitive salaries and benefit packages for all staff, that are applied fairly and transparently. This means we are unable to advertise the salary as it is dependent on the local job market of the staff member, we will inform shortlisted candidates of the salary range as part of the selection process.
Note you must have the right to work in your home-based location and that national terms and conditions will apply.
This role is classified as requiring standard pre-employment checks.
About Relief International.
Relief International (RI) works in 15 countries globally to relieve poverty, ensure well-being and advance dignity. We specialize in fragile settings, responding to natural disasters, humanitarian crises, and chronic poverty.
About the Opportunity.
Managing the international medical procurement, and supporting the country lead in all their medical procurement, the Global Procurement Manager will also tender and manage some global strategic supplier agreements to drive quality, efficiency, value for money and compliance.
The role will entail global travel (around 40%) to RI country offices to roll out procurement training and assist in setting up Framework and prequalified supplier agreements, all whilst ensuring professional procurement standards are maintained.
Your responsibilities will be
Procurement (60%)
Leading on all international procurements, and support and set up relevant global strategic supplier agreements.
Work with the country teams to set up local Framework and Prequalified Supplier Agreements.
Support procurements during emergencies, which can include lead on all international procurements and/or short term surge in country procurement lead
Generate and communicate medical procurement KPIs analysis and associated recommendations at a country and global level.
Procurement Improvements (40%)
Develop and implement trainings on the Procurement and Medical Supply Procurement Policies.
Help ensure that country office have best practice procurement practices in place.
Collaborate with management, project staff and country SCO at all levels to embed procurement planning into project design, setup, delivery and close.
Feedback to Deputy Director of Global Procurement on any improvements needed to existing policies.
Support the Deputy Director of Global Procurement on the improvement plan to streamline medical procurement.
Work on general and medical country procurement strategies and improvement plans to ensure these strategies improve procurement delivery in the country
Other (10%)
Work with stakeholders and global, regional and country level to define and get agreement on country visit TORs, ensuring that all objectives and follow-on actions are SLIM (Specific, Learning Orientated, Impactful and Measurable).
Deputize for the Deputy Director of Global Procurement when required
Lead on information gathering related to internal or external procurement audit requests, in collaboration with the finance, audit and compliance teams
Safeguarding
Uphold and promote RI's commitment to ensuring the safeguarding and safety of the vulnerable communities we serve.
Consistent with RI's safeguarding and protection policies, contribute to ensuring that all those who come into contact with Relief International staff and the communities we serve can be trusted to work safely with them
Required profile for job ad : Global Procurement Manager
About You.
You will bring the following experience and skills.
Qualification in procurement, preferably CIPS Diploma or other recognized qualification, OR relevant transferrable experience.
Strong experience international procurement, local and international procurement, including for medical supplies
Experience within fragile settings, emergencies and developing countries.
Have knowledge or expertise in field of Procurement IT systems (e.g. MS Dynamics, Oracle Netsuite, other) and MS Office including Excel, Outlook, Word, PowerPoint, etc.
Ability to design guidance, trainings and hold workshops and training sessions to a range of departments and settings.
Ability to lead/motivate/support teams remotely in a positive and professional manner
Excellent relationship management skills and ability to communicate in all forms (written, verbal, negotiation, presentation skills, etc.)
Willingness to travel up to 40% of the time to the 15 RI countries (note this list will change over time)
Research shows that women and people of colour are less likely to apply to jobs, unless they meet every single requirement. If you're excited about this role, but your experience doesn't align with every criteria described, we encourage you to apply anyway, you could be exactly what we need!
Job criteria for job ad : Global Procurement Manager
Job category :

Purchases

Transport, logistics

Industries :

Associative activities

Social, public and human services

Employment type :

Permanent contract – Fixed-term contract

Region :

Ashanti – Brong Ahafo – Central – Eastern – Greater Accra – Northern – Upper East – Upper West – Volta – Western – International

Experience level :
Educational level :
Key Skills :