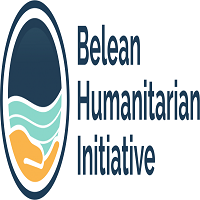 Belean Humanitarian Initiatives is a non-profit, non-governmental. We engage in the development and humanitarian sectors to support on-the-ground initiatives aimed at tackling fundamental problems and difficulties encountered by the most disadvantaged populations in developing nations. We work with a wide range of partners to carry out our intervention projects, including governmental bodies, international donors, and civil society groups. We operate in remote and underserved areas. The projects and actions of BHI are sponsored through alliances, cooperation, and collaborations with donors, INGOs, civil society organizations, and governmental organizations.
We are recruiting to fill the position below:
Job Title: GBV Case Worker
Location: Jimeta, Yola, Adamawa
Employment Type: Contract
Contract Duration: 3 months
Job Overview
We are seeking for a caseworker to help persons in communities affected by conflict/ disaster especially on Gender Based Violence cases affecting women and child abuse.
The case worker will be responsible for making regular home visits, assessing, and reporting on the needs of families in the affected communities.
The Case Worker will be responsible for case management and will offer psychosocial support to victims especially children at the risk of abuse, neglect, domestic violence, people suffering from physical or mental illness, GBV cases or community members dealing with financial hardship.
This role requires officer to be empathetic, but also be able to set boundaries. officer will need to listen actively, attentively and ask relevant questions. officer will also have strong communication and persuasion skills.
Job Description
Provide direct, one-on-one, and ongoing case management services, including safety planning
Provide direct, one-on-one emotional support to survivors throughout case management process including final case evaluation and closure
Provide referrals for survivors to other services including child protection and specialized mental health services, accompany of survivors where appropriate and conduct follow- up to ensure appropriate services have been provided to the survivor.
Identify gaps in referral services and report these gaps to the GBV Manager for action.
Liaise with relevant community stakeholders for purposes of survivor follow-up as part of case management to individual survivors.
Ability to identify vulnerable children especially those with protection concerns
Ensure survivor-centered services, including adherence to guiding principles of respect, confidentiality, safety and security and non-discrimination
Ability to identify cases of abuse
Complete and maintain case management records to maximize confidentiality and safety
Participate in case review meetings and referral coordination meetings if needed
Submit case management reports on a weekly and monthly basis
Conduct an analysis of trends of GBV incidences and related information on a quarterly basis and present report to the GBV manager for advocacy and program future program
Contribute to a positive team environment
Practice self-care
Maintain confidentiality and ethical conduct
Submit weekly and monthly activities reports to the supervisor every Friday and at the end of each month.
Qualifications and Experience
First Degree or HND preferably in Social Science, Psychology, or a related field.
Hausa, and English languages required.
Preferably an Adamawa State Indigene.
Has Demonstrated commitment to helping others.
Has Demonstrated discretion and good judgment
Experience working with survivors of GBV/Child protection is an asset
Comfortable in living and working in Adamawa
Skills:
Basic computer skills.
Must be socially perceptive to work with individuals who have difficulty expressing their needs.
Knowledge of crisis-intervention methodologies.
Must be organized and practical.
Proven coordination skills to connect individuals/families with relevant services.
Ability to compromise, negotiate, and work well with others.
Compliance & Ethics:
As applicable to the position, Respect and honesty are an essential part of our core values.
Maintain integrity by being always fair and objective, document all activities to ensure transparency is a part of being competent and taking accountability for your work.
Maintain clear understanding of Bincike International and donor compliance and ethics standards and adhere to those standards strictly. Manage your position with the highest level of uprightness.
Key Competencies:
Strong communication skills: oral, written and presentation skills.
Should be a team player and culturally sensitive.
Demonstrated proficiency in computer applications such as Ms Word, email and utilization of the internet
Strong leadership skill, team building, conflict resolution and ability to deliver Bincike International's strategic objectives.
Extremely flexible and can cope with tedious situations.
Commitment to and understanding of values, aims and objectives of Bincike International.
Application Closing Date
11th November, 2022.
Method of Application
Interested and qualified candidates should send their Application Letter and Curriculum Vitae (CV) in a single Microsoft Word Document addressing it to "The Human Resource Coordinator, Bincike International" via: [email protected] using the Job Title and Location as the subject of the mail.
Note
Candidates Must state the Position and Location they are applying for as the subject of their email, Application Letter and Curriculum Vitae (CV) should be in a single Microsoft Word Document, otherwise applications will not be considered.
We are an equal opportunity organization so female candidates are Strongly encouraged to apply for this position.
Only Short-listed candidates will be contacted