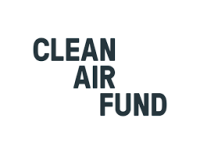 Organization: Clean Air Fund
Location: Accra
Grade: Senior level – Senior – Internationally recruited position
Occupational Groups:

External Relations, Partnerships and Resource mobilization
Managerial positions
Grant writing

Closing Date: 2023-10-17
Job Description
Fundraising Manager
Clean Air Fund is looking to recruit a Fundraising Manager to join our ambitious and high-performing team. As a new role established to support our rapid growth and increased income, this is an exciting and unique opportunity to join an organisation supported by some of the world's leading philanthropic funders.
You will bring your fundraising skills to catalyse a reduction in air pollution, which will lead to major benefits for climate and health. This role will focus on fundraising from philanthropic foundations around the world, and you will build a pipeline of multi-million dollar gifts, taking responsibility for managing prospects from identification through to contract.
The role will ideally be based in London, but we welcome applications from other locations where CAF has a presence.
You will work with CAF's senior leadership to support build on our fundraising successes to date in two major workstreams:
To secure lasting and deep financial support for CAF's pooled fund and priority project offerings.
Securing further funding for a new flagship programme, Breathe Cities, that aims to halve air pollution and carbon emissions in 100 major cities worldwide within 10 years.
Our strategy is to identify new donors who can help us scale our existing programmes or extend our work to new geographies, while also ensuring high quality stewardship of our existing donors leads to continued and enhanced support.
To be successful in this role you will have;
Demonstrable track record in securing high-value grants from grant making foundations and trusts and/or individuals
Self-motivated and entrepreneurial, confident in making approaches to and communicating with senior staff and philanthropists
Ability to represent Clean Air Fund credibly with range of audiences, including senior level donor representatives and grantee partners
Strong knowledge of fundraising regulations and best practice
Skilled communicator with the ability to quickly assimilate complex information and package programme work into engaging and compelling pitches and proposals
Adept at meeting deadlines and managing competing priorities
 For more information on this role, as well as the full person specification please see the job description
Closing date – 17/10/2023
Salary & Benefits – Depending on location:

In UK £51,838 -£66,583 gross per annum
In Ghana GHS 412,536.11 – 526,337.76 gross per annum
In India INR 3,807,625 – 4,858,003 gross per annum

Type of employment – Permanent
Hybrid working is included in Clean Air Fund's policies. Home working can be facilitated for up to 50% of the time.
Applicants must have the legal right to work in the location they have applied for. Clean Air Fund will not be able to support visa applications.
As an employer, we are committed to ensuring the representation of people from all backgrounds regardless of their gender identity or expression, sexual orientation, race, religion, ethnicity, age, neurodiversity, disability status, returning parents, carers or any other aspect which makes them unique. We particularly welcome applicants from under-represented groups to apply and would encourage you to let us know if there are steps we can take to ensure that the recruitment process enables you to present yourself in a way that makes you comfortable. We are committed to ensuring the safety and protection of our employees from all forms of harm.